Baked Chimichangas Recipe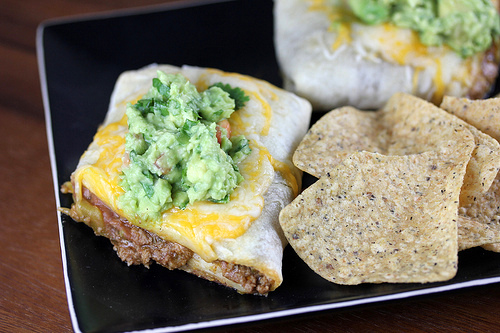 I love frying chimichangas but they are also great when they are baked in the oven. Frying in hot oil can be dangerous and time consuming and this recipe eliminates all of that by using the oven to cook these delicious chimichangas. What's also great about this recipe is that it uses ground turkey instead of ground beef. If you have never made chimichangas before, they are not very difficult to prepare. A seasoned turkey mixture is rolled up into small burritos with refried beans and cheese. If you are not a big fan of refried beans, it is okay to leave them out. After you have finished rolling the chimichangas, they are brushed with butter and then baked in the oven. There are a lot of good options to use for toppings such as salsa, sour cream, guacamole, lettuce, and tomato. Enjoy.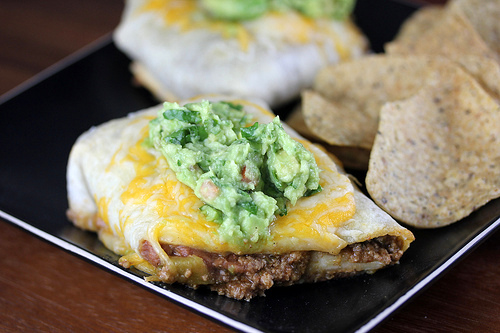 Ingredients:
1 1/2lbs ground turkey
1 (1.25 ounce) packet taco seasoning
1 ¼ cups water
1 teaspoon ground cumin
2 teaspoons fresh oregano (chopped)
2 tablespoons fresh cilantro (chopped)
2 green onions (chopped)
1 (4 ounce) can diced green chilies
2 cups shredded Coly-jack cheese
1 (16 ounce) can refried beans
6 large flour tortillas
4 tablespoons melted butter
Cooking Instructions: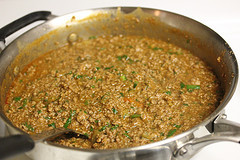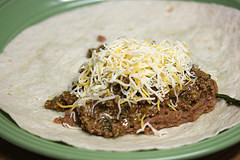 Step 1: Preheat the oven to 450 degrees. In a large skillet add ground turkey and brown over medium high heat. Add the taco seasoning and stir. Add the water and stir. Reduce the heat to medium-low and simmer until the liquid has reduced by 2/3.
Step 2: Add cumin, oregano, cilantro, green onions, and green chilies. Simmer until the rest of the liquid has evaporated.
Step 3: In a small saucepan heat the refried beans until warm, smooth, and easy to spread. Warm the tortillas according to package directions. Lay a tortilla onto a flat surface (such as a cutting board), spread a thin layer of refried beans into the center of the tortilla, top with the meat filling mixture, and sprinkle some cheese over the meat. Roll up the tortillas while tucking in the sides. Place onto a lightly greased baked sheet, arranged so that they are not touching. Repeat until all of the tortillas are rolled.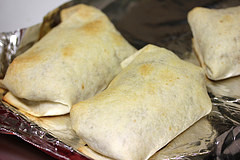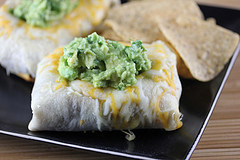 Step 4: Brush the chimichangas on the tops and sides with melted butter. Place into the oven and bake for 15-20 minutes or until golden brown and crisp. During the last few minutes of cooking top each tortilla with remaining Colby-jack cheese. Bake until the cheese has melted.
(Makes 6 Servings)