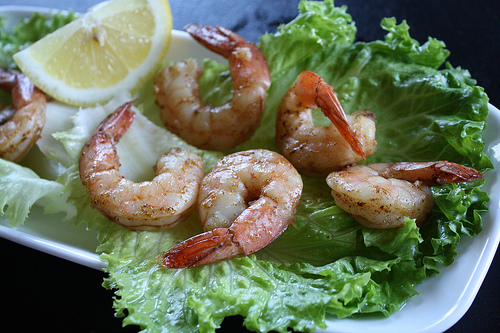 If you are a big fan of seafood you will love this recipe for baked shrimp. One of the best parts about shrimp is it doesn't take very long to cook. The cook time for this recipe is only 15 minutes. Even better you can be eating this dish within a half hour. I would recommend using larger shrimp for this recipe but medium will work as well. The cooking process is very simple, the shrimp are first placed in a baking dish and then topped with a sauce and baked. The shrimp gets its flavor from garlic and lemon juice; and what would a shrimp dish be without a little heat? Hot pepper sauce and Cajun seasonings are added for just the right amount of kick. If you want a little sauce, you could double the sauce mixture; maybe serve the shrimp with pasta? It's totally up to you. Enjoy.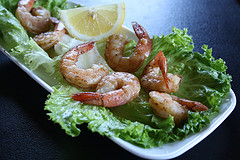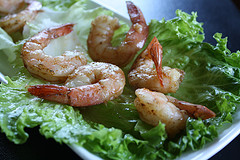 Ingredients:
1 ½ lbs large shrimp (peeled and deveined with tail on)
2 tablespoons butter (melted)
1 tablespoon Worcestershire sauce
1 tablespoon lemon juice
2 garlic cloves (minced)
¾ teaspoon old bay seasoning
¾ teaspoon Cajun seasoning
¾ teaspoon hot pepper sauce
¼ teaspoon ground black pepper
Cooking Instructions: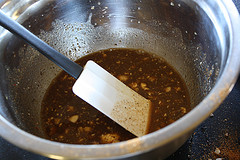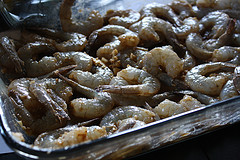 Step 1: Pre-heat the oven to 350 degrees. Grease a 13×9" baking dish. Rinse shrimp and pat dry with paper towels. Place the shrimp into a baking dish and set aside.
Step 2: In a small bowl combine melted butter, Worcestershire sauce, lemon juice, garlic, old bay seasoning, Cajun seasoning, hot pepper sauce and black pepper. Mix well and pour the mixture over the shrimp. Toss and coat the shrimp and arrange shrimp in a single layer on the baking sheet.
Step 3: Place into the oven uncovered and bake for 15 minutes at 350 degrees.
(Makes 4 Servings)
If you enjoyed this article Subscribe to my RSS Feed.