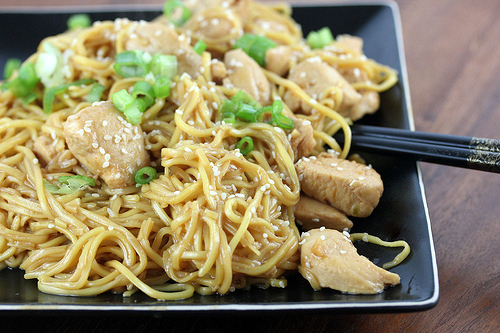 Making chow mein noodles with chicken is one of my favorite meals to prepare. I like the chow mein noodles because of their texture and the how quick they are to cook—they are also good at absorbing the flavors from the sauce. This recipe consists of stir-fried chicken pieces and chow mein noodles mixed with a honey soy sauce. The original recipe called for cooking the chicken in the slow cooker, but I decided to stir-fry it instead. This recipe gets most of its flavor from the sauce, which consists of a mixture of soy sauce, honey, rice vinegar, chili sauce, and Dijon mustard. I like to serve this recipe with egg rolls. Enjoy. Adapted from The Recipe Critic.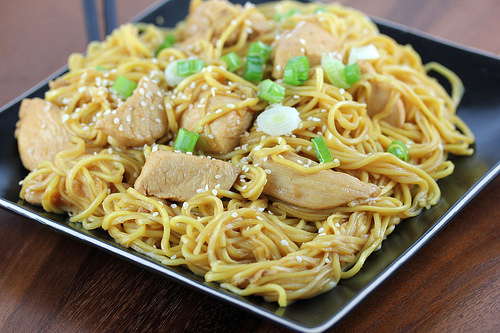 Ingredients:
4 boneless skinless chicken breasts (cut into about ½ inch chunks)
1 tablespoon vegetable oil
1 ¼ cups low sodium soy sauce
1/3 cup honey
¼ cup rice vinegar
3 garlic cloves (minced)
1 tablespoon chili sauce
2 teaspoons Dijon mustard
1 ( 8 ounce) package chow mein noodles
2 tablespoons sesame seed
sliced green onion
Cooking Instructions: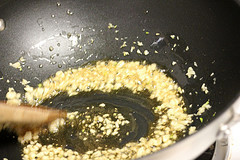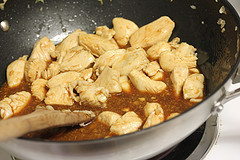 Step 1: In a medium bowl whisk together soy sauce, honey, rice vinegar, chili sauce, mustard, and chili sauce.
Step 2: Heat vegetable oil in a wok over medium-high heat. Add garlic and stir-fry for 30 seconds (be careful not the burn the garlic). Add the chicken pieces to the wok and stir-fry until the chicken is fully cooked (the internal temperature has reached 165 degrees). Remove the chicken from the wok and set aside. Pour the sauce mixture into the wok and bring to a boil. Reduce heat and simmer for 5 minutes.
Step 3: Cook the chow mein noodles according to the package directions and drain. Mix with chow mein noodles with the chicken and the sauce. Top with sesame seeds and green onions.
(Makes 4 Servings)
If you enjoyed this article Subscribe to my RSS Feed.