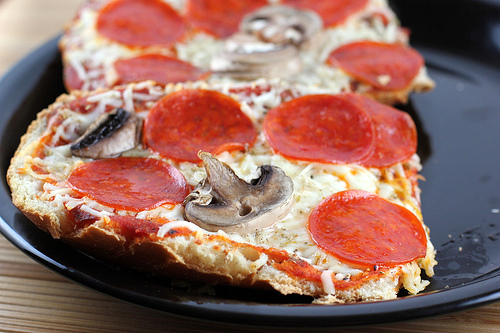 French bread pizza is one of the easiest types of pizza you can make. The crust itself is sliced French bread, so you don't have to spend a lot of time making the dough. If you are looking for an extremely quick and easy dinner, this is perfect. The pizza toppings include cheese, pepperoni, and mushrooms but you can add whatever you want. Items such as green pepper, black olives, bacon and cooked sausage would go great on this pizza. Enjoy.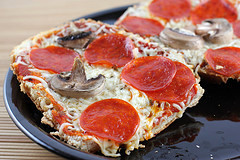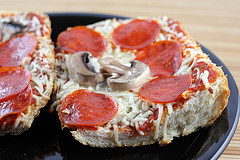 Ingredients:
1 loaf French bread (split in half horizontally)
1 ½ cups pizza sauce
4 ounces fresh mushrooms (sliced)
1 ounce pepperoni (sliced)
1 cup mozzarella cheese
1 teaspoon oregano
¼ teaspoon salt
¼ teaspoon pepper
2 tablespoons parmesan cheese (grated)
Cooking Instructions: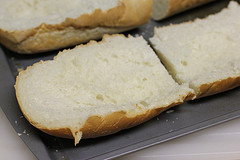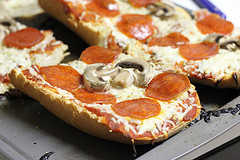 Step 1: pre-heat the oven to 400 degrees. Place French bread halves on a baking sheet, cut side up. Pull off a few pieces of the inside of the bread to hollow it out a bit. Spread each French bread half with ¾ cup pasta sauce. Sprinkle cheese over sauce. Sprinkle oregano, salt and pepper over the cheese. Top with mushrooms and pepperoni.
Step 2: Place into the oven and bake at 400 degrees for about 15 minutes. Remove from the oven and sprinkle with parmesan cheese. Cut into slices and serve.
(Makes 4 servings)
If you enjoyed this article Subscribe to my RSS Feed.