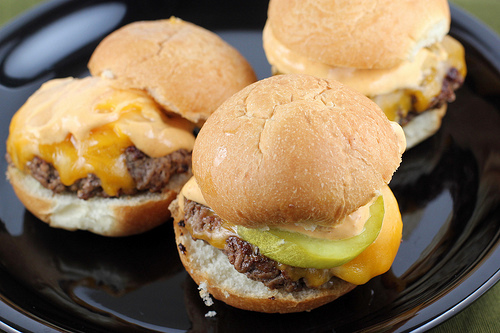 Hamburger sliders are great for game day. If you are not familiar with these they are nothing more than mini-hamburgers. With that being said these make a great addition to any football season party. The best part about this recipe is the Chipotle mayonnaise. This spicy burger sauce combines ingredients such as mayonnaise, chipotle in adobo and lime juice.  Of course every burger needs cheese, so I decided to top these with sliced cheddar. I also topped the sliders with pickles but you could add onion, tomato, or whatever you enjoy on hamburgers.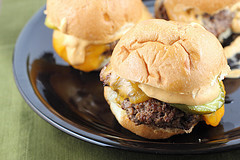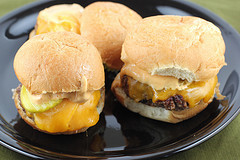 Ingredients:
1 ½ lbs ground chuck
slider buns (or dinner rolls, ect)
salt and pepper
sliced cheddar cheese
dill pickle slices
Chipotle Mayonnaise-
1 cup mayonnaise
1 chipotle chili (from chipotle in adobo sauce)
1 tablespoon adobo sauce
½ lime (the juice of)
salt and black pepper (to taste)
Cooking Instructions: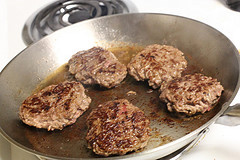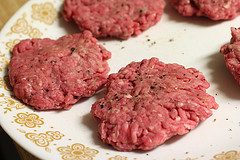 Step 1: to make chipotle mayo- in a food processor combine mayonnaise, chipotle chili, adobo sauce, lime juice, salt and pepper. Puree until smooth. Cover and refrigerate until needed.
Step 2: Form ground chuck into small patties. Season with salt and pepper. Place patties into a large skillet and fry until browned on one side (about 4 to 5 minutes), flip and fry for another 4 minutes on the other side or until fully cooked. During the last few minutes of cooking top with cheese slices.
Step 3: Place sliders onto the bottom half of a bun. Top with pickles and chipotle mayonnaise.
(Makes 6 Servings)
If you enjoyed this article Subscribe to my RSS Feed.