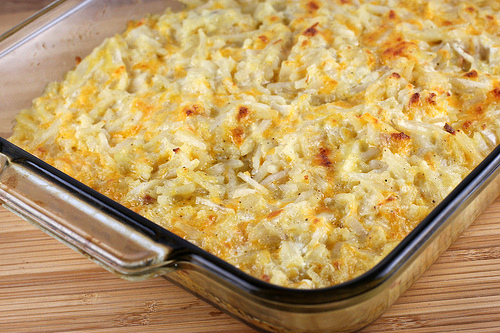 Hash brown casserole is one of the easiest and most delicious types of casserole you will find anywhere. This recipe combines frozen hash browns with sour cream, cream of chicken soup, and various other ingredients. It is perfect as a side dish, as main course, or it makes a great breakfast dish. This recipe is very simple, just combine all of the ingredients into a baking dish, place into the oven and bake. It cannot get much easier than that. If you are the type of person that requires meat in your dishes, you could add some cubed ham into the mix. Enjoy.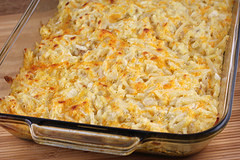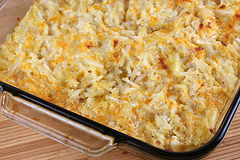 Ingredients:
2lbs frozen hash browns
½ cup butter or margarine (melted)
1 (10 ¼ ounce) can cream of chicken soup
1 pint sour cream
½ cup onion (peeled and chopped)
2 cups shredded cheddar cheese
1 teaspoon salt
¼ teaspoon black pepper
Cooking Instructions: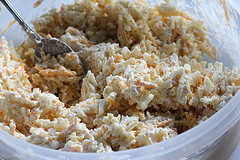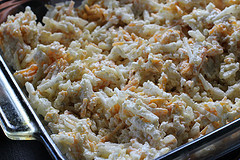 Step 1: Preheat the oven to 350 degrees. Spray an 11 x 14 inch baking dish with cooking spray (or lightly grease with olive oil or butter).
Step 2: In a large bowl combine hash browns, melted butter, cream of chicken soup, sour cream, onion, cheddar cheese, salt and pepper. Pour into the casserole dish.
Step 3: Place into the oven and bake for 45 minutes or until the top has browned.
(Makes 6 Servings)
If you enjoyed this article Subscribe to my RSS Feed.