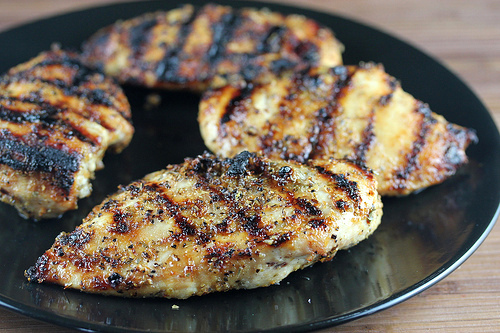 If you are short on time preparing a delicious spice rub for grilled or baked chicken is always a good option. A spice rub is much easier to prepare than using a marinade and can be made on the spot with no wait time involved. What's really great about this recipe is that there is a good chance you may have all of the ingredients on hand. The main ingredient of this recipe is the Montreal steak seasoning. In this recipe, boneless chicken breasts are rubbed with a spice mixture and then either grilled or baked. You can also use bone-in chicken if you would prefer. This Montreal rubbed chicken makes a great dinner for any night of the week. Enjoy.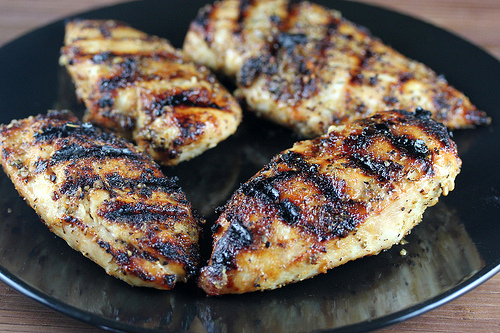 Ingredients:
4 boneless skinless chicken breasts
1 tablespoon olive oil
2 garlic cloves (minced)
1 tablespoon McCormick's Montreal brand steak seasoning
1 tablespoon light brown sugar
1 teaspoon  onion powder
½ teaspoon oregano
nonstick cooking spray
Cooking Instructions: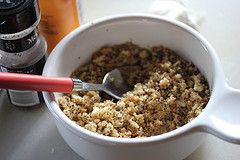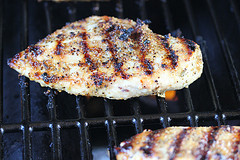 Step 1: Spray the grates of an outdoor grill with cooking spray (or brush lightly with a little olive oil). Preheat the grill to medium high heat.
Step 2: Coat the chicken breasts with the olive oil. In a small bowl combine Montreal steak seasoning, minced garlic, light brown sugar, onion powder, and oregano. Mix well. Rub the mixture evenly over the top and bottom of the chicken breasts.
Step 3: Place onto the grill and cook the chicken breasts, turning once, for about 10 minutes on each side or until fully cooked (the internal temperature has reached 165 degrees).
Note: You can also bake these in the oven at 400 degrees. Line a baking sheet with foil and spray it lightly with cooking spray. Place the chicken breasts onto the baking sheet, place into the oven and bake for 25-30 minutes at 400 degrees or until fully cooked (the internal temperature has reached 165 degrees.)
(Makes 4 Servings)
If you enjoyed this article Subscribe to my RSS Feed.