Orange Peel Shrimp Recipe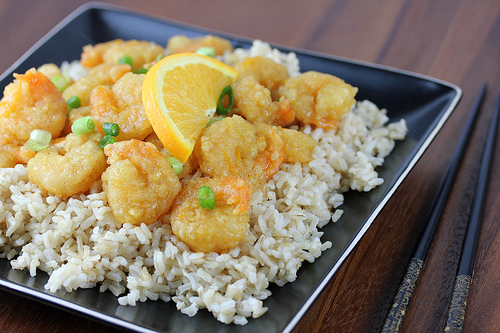 This is apparently a recipe that is very similar to the orange peel shrimp at PF Changs. I love making Chinese shrimp dishes because they usually have incredible amounts of flavor and are easy to prepare. What I liked the most about this recipe was the orange sauce, the sweetness and tanginess of the sauce went perfect with the shrimp. The sauce is nothing more than a combination of orange juice, soy sauce, orange zest, and sugar. If you have problems with the sauce not becoming thick, just mix a little cornstarch in with a bit of orange juice and it should be fine. I like this serve this recipe with egg rolls and brown rice. Enjoy.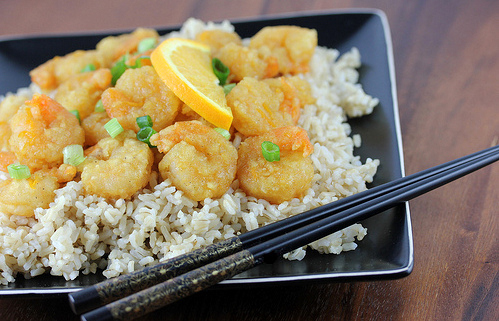 Ingredients:
1 egg (lightly beaten)
½ cup cornstarch
salt and pepper (to taste)
1 1/2lbs medium shrimp (peeled and deveined)
oil (for frying)
1 tablespoon orange zest
1 cup fresh orange juice
2 tablespoons soy sauce
1 tablespoon sugar
4 green onions (sliced)
Cooking Instructions: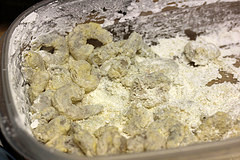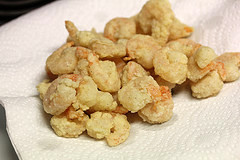 Step 1: In a large sealable bowl or plastic shaker bag. Add cornstarch along with salt and pepper to taste. In another large bowl mix the shrimp together with the beaten egg. Remove shrimp from the bowl with a slotted spoon (draining off any excess egg) and place into the bowl with the cornstarch. Seal the bowl or bag and shake until the shrimp are coated with the cornstarch.
Step 2: Heat a deep-fryer to 365 degrees. Cook shrimp in batches for about 5 minutes per batch or until golden brown. Drain on paper towels (This can also be done in a skillet by heating ¼ cup of oil over medium-high heat and cooking the shrimp for 2-3 minutes per side).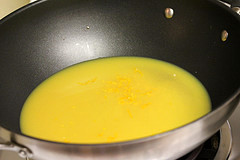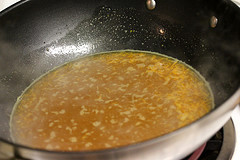 Step 3: In a large skillet or wok add the orange juice, orange zest, soy sauce, and sugar. Bring to a boil and boil until syrupy and reduced to about 1/3 cup (about 4 to 5 minutes). Place shrimp into the skillet, add green onions and cook until heated through and coated with the sauce (about 1 minute).
(Makes 4 Servings)