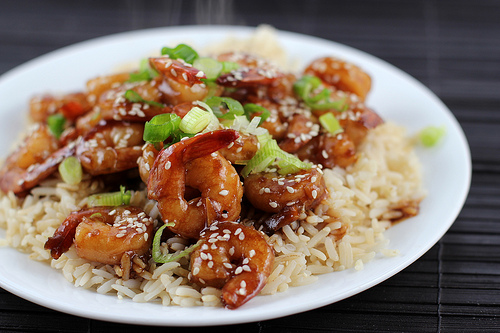 Sesame shrimp is one of the easiest Chinese dishes you can make. There are very few ingredients to this recipe and the end result is fantastic. This is the perfect recipe for someone that has just begun to start cooking. Stir fry vegetables can be added to this dish as well if you choose. The shrimp are first marinated and then stir fried in a wok or fry pan. This dish gets a lot of its flavor from sesame oil, a necessary ingredient in this recipe. Serve with cooked white rice. Enjoy.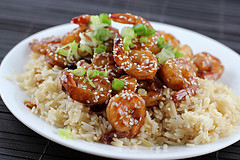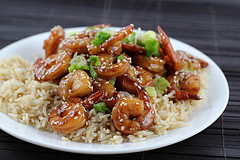 Ingredients:
1/2lb medium raw shrimp (peeled and deveined)
2 tablespoons soy sauce
1 tablespoon sesame oil
1 tablespoon peanut oil
2 teaspoons lemon juice
2 garlic cloves (minced)
1 green onion (sliced)
1 tablespoon sesame seeds
Cooking Instructions: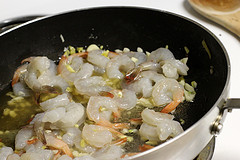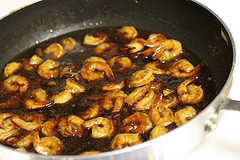 Step 1: In a sealable bag or sealable bowl combine soy sauce, sesame oil, lemon juice and garlic. Add shrimp tossing to coat. Seal and refrigerate for 30 minutes.
Step 2: Heat peanut oil in a wok or skillet. Add shrimp (with marinade) and stir fry until the shrimp turn pink (about 3 minutes) serve with white rice. Top with sesame seeds and green onion.
(Makes 2 Servings)
If you enjoyed this article Subscribe to my RSS Feed.