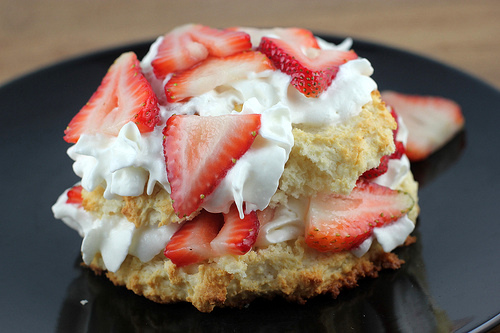 It's officially summer and that means strawberries are in season. With fresh strawberries come numerous ideas for delicious desserts. One classic dessert recipe with fresh strawberries is strawberry shortcakes. Normally when I make these I just buy angel food cake but this time I decided to try making my own. I actually got this recipe off of the back of a bisquick box. With that said, it's no surprise this recipe calls for original bisquick mix.  If you want to make your own strawberry shortcakes give this a try. Enjoy.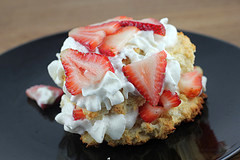 Strawberry Shortcakes
Prep time: 20 minutes Cook time: 15 minutes
Ingredients:
4 cup fresh strawberries (sliced)
¼ cup sugar
2 ½ cups Original Bisquick mix
½ cup milk
3 tablespoons sugar
3 tablespoons butter (melted)
whipped cream (such as cool whip or Reddi wip)
Cooking Instructions: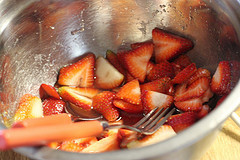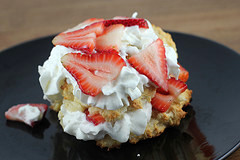 Step 1: Pre-heat the oven to 425 degrees. In a large bowl mixt the strawberries and ¼ cup of sugar. Set aside.
Step 2: In a medium bowl stir together bisquick mix, milk, 3 tablespoons sugar, and butter until a soft dough forms. Drop by the spoonfuls onto a cookie sheet. Place into the oven and bake for 10 to 12 minutes.
Step 3: Remove from the oven. Split warm shortcakes. Fill and top with whipped cream and strawberries.
Yield: (6 Servings)
If you enjoyed this article Subscribe to my RSS Feed.