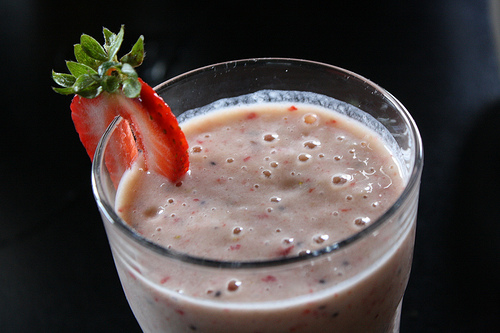 I had never made a smoothie before so when one of my readers, Jonathan Kent presented his smoothie recipe to me, I just had to give it a try. The result was fantastic, and the flavors went really well together. Some of the ingredients included in this recipe are strawberries, kiwis, yogurt, and sugar. Just from this partial ingredient list alone you can tell this will be good. The smoothie should be served immediately after blending. This is a very simple recipe, as simple as just blending all of the ingredients. After making this recipe I know one thing… I will be making many more smoothies in the future. Enjoy.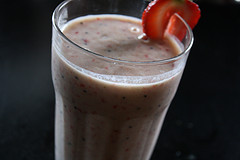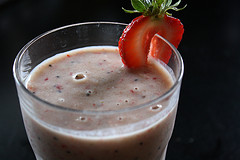 Ingredients:
2 Kiwi (peeled and diced)
4 strawberries (Halved with ends removed)
½ cup milk
1 (6 ounce) container strawberry fruit on the bottom yogurt
2 tablespoons sugar
1 ½ teaspoons vanilla extract
6 ice cubes
Cooking Instructions: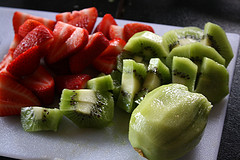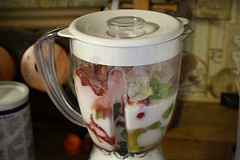 Step 1: Add all ingredients into a blender and blend until smooth. Serve immediately.
(Makes 2 Servings)
If you enjoyed this article Subscribe to my RSS Feed.