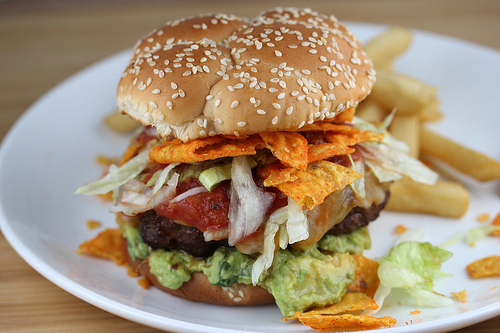 With the nice weather upon us I decided to fire up the grill and make some delicious taco burgers. Taco burgers are basically hamburgers flavored with taco seasoning. The ground beef is mixed with taco seasoning, salsa, Doritos, salt and pepper. If you want to add a little heat, you can put some chopped jalapeno peppers into the hamburger mixture as well. I would recommend grilling these burgers but they could be cooked on the stove top as well. You can add whatever condiments you like onto the burgers such as guacamole, extra salsa, extra Doritos, tomatoes, sour cream, and lettuce. If you love tacos you are sure to enjoy this recipe.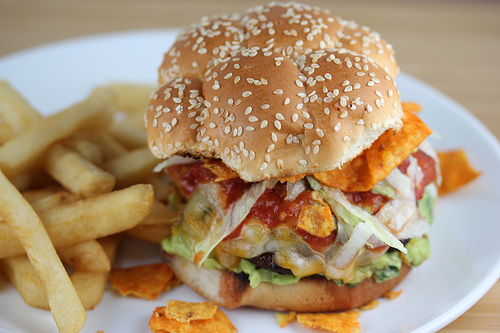 Ingredients:
1lb ground beef
2 tablespoons taco seasoning
¼ cup nacho cheese Doritos (crushed)
2 tablespoons salsa
salt and pepper (to taste)
8 slices Colby-jack cheese
4 hamburger buns
Condiments-
shredded lettuce
guacamole
sliced tomatoes
Doritos
sour cream
salsa
cilantro
Cooking Instructions: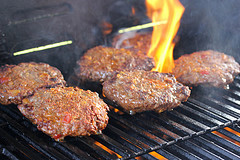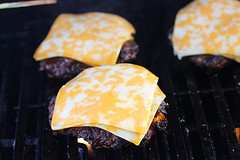 Step 1: In a medium bowl combine ground beef, taco seasoning, Doritos, salsa, salt and pepper. Mix until well combined. Divide the mixture into 4 quarters, and form into patties that are about 1 inch thick. Lightly grease the grill grates of an outdoor grill. Heat the grill to medium-high heat.
Step 2: Place patties onto the grill and cook, turning once, for about 10-15 minutes or until fully cooked (the internal temperature has reached 160 degrees). During the last few minutes of cooking top each patty with 2 slices of Colby-jack cheese.
Step 3: Meanwhile, split the buns and toast them on the grill until lightly browned. Remove from the grill. Place the cooked burgers on the buns and top with desired condiments.
(Makes 4 Servings)
If you enjoyed this article Subscribe to my RSS Feed.