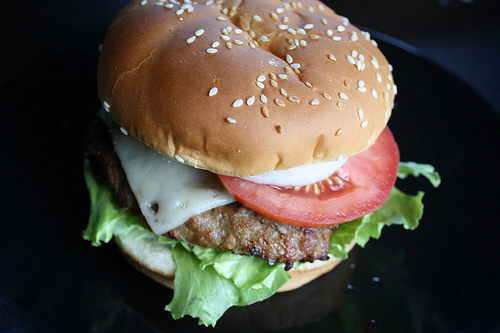 If you are looking for a change from beef burgers, you might want to give this recipe for turkey burgers a try. It really is a fantastic and delicious switch from normal hamburgers. They have a different texture because of the egg getting mixed into the meat. Seasonings such as garlic, salt and pepper are mixed into the meat as well. It might be a tad bit messy but there is nothing complicated about this recipe. These turkey burgers are great for outdoor grilling. Optional condiments would include anything that goes good on burgers such as lettuce, tomato and onions. This recipe calls for 3lbs or turkey burger and will make about 12 patties but it can easily be split in half. Enjoy.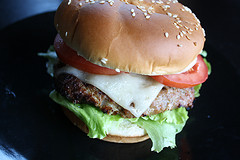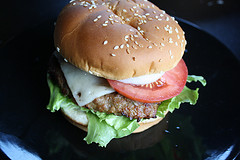 Ingredients:
3lbs ground turkey
¼ cup seasoned breadcrumbs
¼ cup onion (finely diced)
2 egg whites (lightly beaten)
¼ cup fresh parsley (chopped)
1 garlic clove (minced)
1 teaspoon salt
1 teaspoon ground black pepper
Hamburger buns
Cooking Instructions: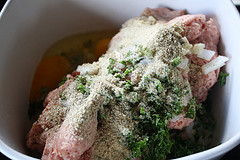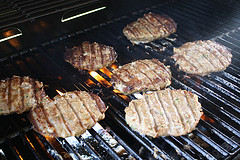 Step 1: In a large bowl combine ground turkey, bread crumbs, onion, egg whites, parsley, salt, pepper and garlic. Mix well and form mixture into 12 patties.
Step 2: Place patties on grill and grill burgers until they have reached an internal temperature of 180 degrees (about 7 minutes per side). These can also be cooked in a skillet.
(Makes about 12 burgers)
If you enjoyed this article Subscribe to my RSS Feed.