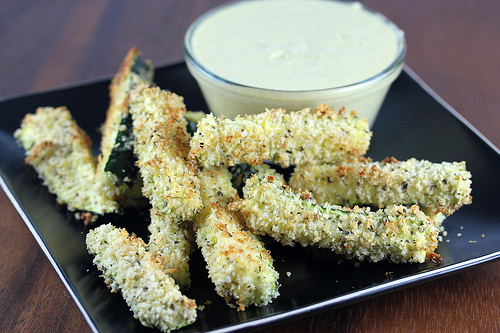 It's that time of the year again when you more than likely have an abundance of zucchini lying around and are unsure of what to do with all of them. These zucchini sticks are a great option for using up that zucchini. They are crunchy, delicious, and best of all, they are baked. I thought about deep frying them but decided baking was a better option. I highly recommend using Panko breadcrumbs for this recipe, instead of normal breadcrumbs. Panko bread crumbs will help to make sure your zucchini sticks come out of the oven nice and crispy. These zucchini sticks are also served with a delicious onion dip. If you don't want to use the onion dip, ranch dressing would be a good option, or you can serve with without any dressing at all. This recipe is perfect to be served as an appetizer or snack for parties or to go with a dinner. Enjoy. Adapted from King Arthur Flour.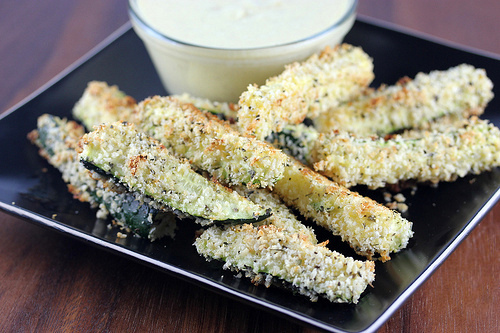 Ingredients:
Onion dip-
1 tablespoon butter
1 medium sweet onion (peeled and sliced)
2 tablespoons cider vinegar
1 tablespoon prepared mustard
1 cup mayonnaise
salt and pepper (to taste)
Zucchini Sticks-
3 medium zucchini (cut into 3inch long sticks)
1 tablespoon salt
1 cup Panko bread crumbs
½ cup freshly grated Parmesan cheese
1 tablespoon Italian seasoning
2 large eggs (lightly beaten)
olive oil cooking spray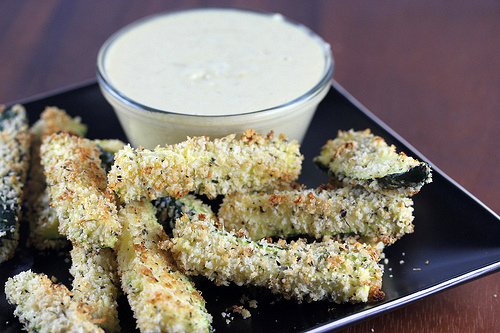 Cooking Instructions: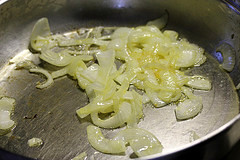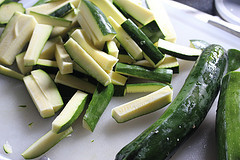 Step 1: To make the onion dip- melt butter in a medium skillet over medium heat. Add sliced onions and cook, stirring occasionally until the onion has softened and then become caramelized (about 10 to 15 minutes). Once the onions are medium brown remove from the heat and stir in cider vinegar. Place onions and vinegar mixture into a food processor. Add honey and mustard and blend until smooth. Stir in the mayonnaise and salt and pepper to taste. Mix well. Cover and refrigerate until ready to serve.
Step 2: In a pie dish combine Panko bread crumbs, Parmesan cheese, and Italian seasoning. Set aside. Preheat the oven to 425 degrees. Line a baking sheet with parchment and spray the parchment with olive oil cooking spray. In a small bowl lightly beat together 2 eggs. Dip the stick first in the egg mixture and then roll in the panko breadcrumb mixture. Place the sticks onto the prepared baking sheet.
Step 3: Place into the oven and bake sticks at 425 degrees for 12 minutes. After 12 minutes turn over and bake for an additional 8 minutes or until golden brown and crisp. Serve immediately with the sweet onion dip.
(Makes About 3 Dozen Zucchini Sticks)
If you enjoyed this article Subscribe to my RSS Feed.