Finding the best vegan cookbook for your needs can bring many positive changes into your life. However, with hundreds of vegan cookbooks currently available, finding the one that best suits your needs may seem impossible. The following is a list of the very best titles published recently. Each and every one of these cookbooks is entirely free of animal products.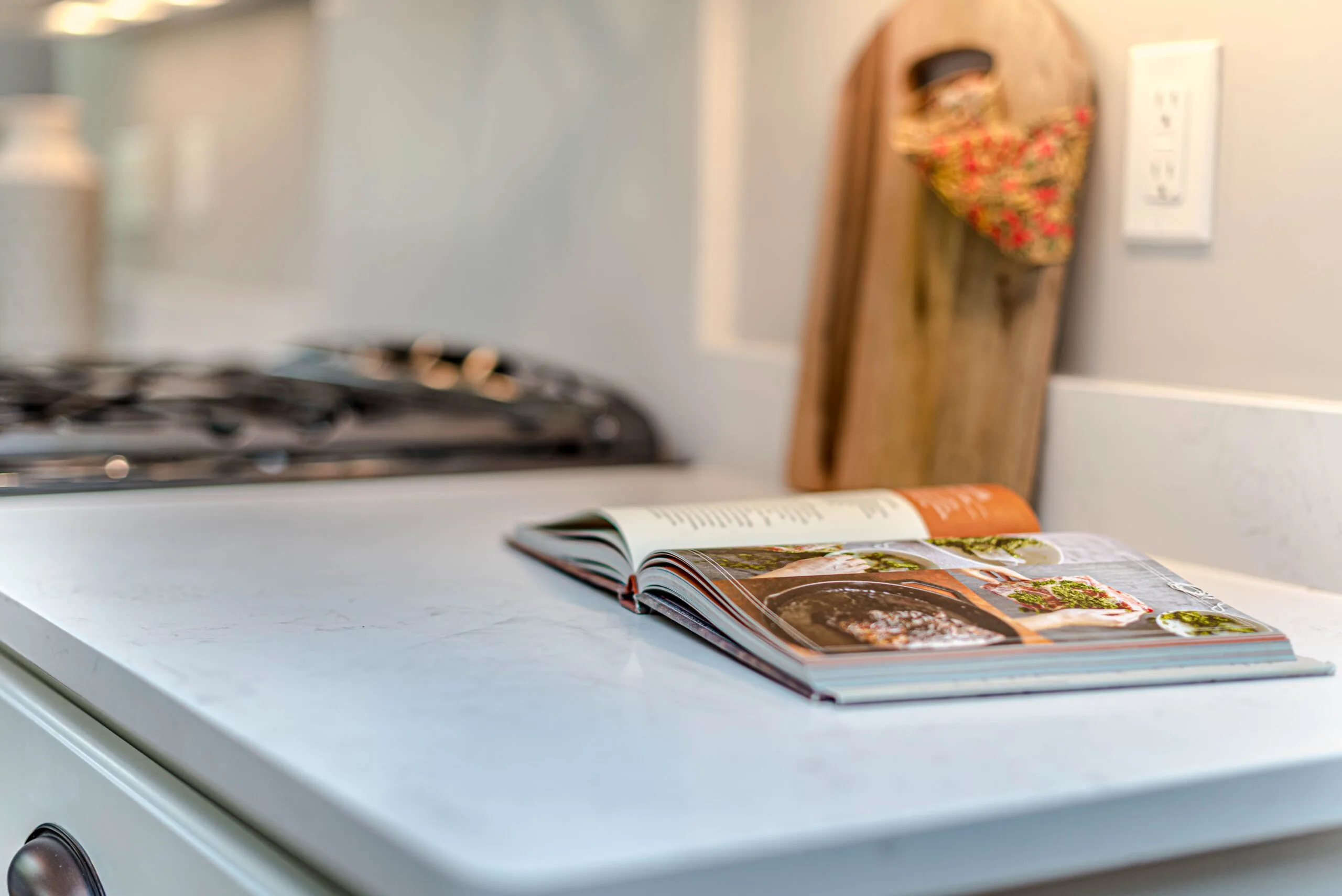 Top Best 5 Vegan Cookbooks for you
1. Vegan Soul Food Cookbook: Plant-Based, No-Fuss Southern Favorites
The Vegan Soul Food Cookbook written by chef Nadira Jenkins-El is a must-have for your home library because it holds the number one spot as the best seller in Amazon's "American Soul Food Cooking" category. Her plant-based interpretations of traditional southern dishes (like biscuits and gravy, for example) call for uncomplicated ingredients, making each recipe approachable and economical.
2. BOSH!: Simple Recipes * Amazing Food * All Plants
The BOSH! vegan cookbook is the latest release from the brand behind the smash-hit plant-based food channel on the web. The cookbook has over a million copies and continues to be a top choice among vegan dieters. It is full of delicious and nutritious recipes and will leave you feeling satisfied and in control of your diet. With over 80 recipes, BOSH! Offers nutritional meal plans to make the transition to plant-based eating easier.
BOSH! the cookbook by Henry Firth and Ian Theasby is now available in the UK. It is the first vegan cookbook to hit the number one spot in the Sunday Times bestseller list and the fastest-selling cookery book of 2018 (a record). It has sold over 80k copies in the UK alone. The book's popularity has helped it become a best-seller worldwide and will become a classic in the vegan cookbook world.
The recipes featured in the BOSH! Cookbooks are as diverse as they are mouthwatering. There is something for everyone in this collection, from comfort food for cold nights to hearty rice and noodle dishes. You will never go hungry again! There are over 80 plant-based recipes in the BOSH! Cookbook, including one-pot wonders and delicious one-pot meals. The recipes range from Mildred's Peanut Butter Brownies to Supreme Seitan Tacos. The vegan cookbook also contains tips and information about a healthy lifestyle.
3. The Vegan 8: 100 Simple, Delicious Recipes Made with 8 Ingredients or Less
A recipe with a shortlist of ingredients can be a lifesaver, regardless of whether you are just starting out in the kitchen or are simply pressed for time. Thankfully, author and blogger Brandi Doming is too familiar with this sensation and can relate. She provides one hundred vegan recipes in her book titled "The Vegan 8," which call for eight components or fewer. A good number of the recipes do not call for oil or nuts and do not contain gluten.
4. Anita Bean's Vegan Athlete's Cookbook
A bestselling author, nutritionist, and fitness coach, Anita Bean has written a cookbook filled with healthy and delicious recipes to help fuel workouts and aid in recovery. We are beginning to change the way we eat and reduce or eliminate animal products from our diets. In addition to cutting out animal products, many people also choose to eat less processed food and fewer meat and dairy products.
It is essential to have a balanced diet as an athlete, and Anita Bean's Vegan Athletes Cookbook provides 100 recipes for vegan, vegetarian, and whole-food meals packed with nutrition. The cookbook provides nourishing recipes for athletic performance, but it also includes information on the nutritional value of each recipe. A vegan athlete's cookbook is a must-have for every vegan and anyone who wants to maximize performance without feeling deprived.
This cookbook is packed with delicious vegan recipes and healthy alternatives for sports-related nutrition. It includes more than 100 recipes for athletic preparation and is packed with scientific evidence to support its nutritional recommendations. Anita Bean is a former natural bodybuilder and lifelong vegetarian, and her recipes will inspire vegan athletes to reach their highest potential. These recipes will help you recover faster, train harder, and stay in the game longer.
5. Max LaManna Vegan Cookbook
You'll find many delicious vegan recipes in Max LaManna's vegan cookbook. This zero-waste cookbook includes recipes that help you make the most of every food. Even though it is a vegan cookbook, you'll still find many recipes that are delicious and very easy to prepare. La Manna shares his tips for minimizing kitchen waste and how to create a zero-waste lifestyle.
Beginner vegans should look for a cookbook that includes essential recipes that are easy to make to avoid getting overwhelmed. For beginners, one of the best vegan cookbooks has a few recipes for one-pot meals that can be easily swapped with their favorite dishes. This list of best vegan cookbooks includes new titles due to hit shelves in 2021 and old favorites. Beginners will also want to buy a cookbook with few ingredients. You can find everything from accessible one-pot wonders to delicious vegan meals that everyone can enjoy.
How to Choose a Vegan Cookbook?
Expertise
When looking for a cookbook, you should think about what you like to cook and how good you are. Many texts are written for people just starting out, while others assume that the reader already knows the basics of specific cooking techniques, dietary needs, and other things. Reading the beginning of most books can give you an idea of what the book is about and who the author wrote it for.
Images
Beautiful photos of food are a big draw for people who like to eat. But the way the pictures look should be both informative and exciting. Most of the recipes in a book are easier to follow if they have step-by-step photos and/or photos of the finished dish. Graphics like pictures of kitchen tools or organization charts for the pantry are also helpful things to watch for.
Serving Sizes
When looking through cookbooks, it's essential to look at the average number of servings each recipe makes. If you have a big family, but most of the dishes are meant for three to four people, check the introduction to see if there is information on how to double or triple recipes (or make smaller versions for single individuals or two-person households).
How are Vegans and Vegetarians Different?
Vegans never eat anything that comes from an animal, including all kinds of meat, poultry, seafood, eggs, honey, and dairy products.
Even though vegetarians don't eat meat, some still eat eggs or dairy products like milk and cheese. Vegetarian diets are more flexible, and there are different kinds of vegetarian diets based on what kinds of animal products people eat. Some vegetarians eat eggs but not dairy, and some don't eat dairy but eat eggs. Pescatarians eat fish but not meat, and flexitarians are vegetarians who eat mostly plants but may eat fish or meat sometimes.
What does Going Vegan do to your Body?
Being a vegan can make your heart healthier.
By cutting out meat and animal products from your diet and replacing them with plant-based whole grains, pulses, healthy oils, and nuts, you can get more vitamins, minerals, and fiber and eat less processed meats and fats that are bad for you.
Do Vegans Lose Weight?
Vegans can lose weight quickly if they eat a plant-based diet of whole foods. This means eating foods like fruits, vegetables, whole grains, beans, nuts, and seeds that haven't been changed. Compared to most Western foods, these foods are high in nutrients but low in calories.
Hyman said, "Many vegan alternatives, like quinoa, beans, and lentils, have more grams of carbohydrates than protein." She said that you will gain weight over time if you eat more calories than your body can use, whether those calories come from carbs, protein, or fat.
Conclusion
We love vegan blogs and online recipes, which is no secret. Still, there's something special about turning the pages of an actual cookbook. It doesn't hurt that many cookbooks are also pretty enough to put on a coffee table.
So, we've put together a list of the 5 best vegan cookbooks you should have in your kitchen. Each book has a wide range of easy vegan recipes, from breakfast tacos to cupcakes made with champagne. This list is also a list of ideas for gifts for the vegan in your life or for yourself.
Even though not all of the cookbooks below came out in 2021, we updated our list to include some of our favorite new (and most recommended) vegan cookbooks. Enjoy!