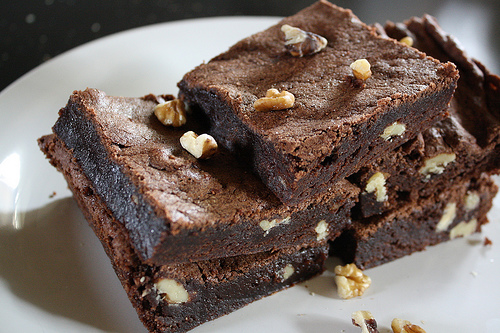 I don't know why it took me so long to post this recipe because chocolate brownies are the best! The weather has been cold here in Michigan, so I decided to do a little baking. This is one of the best, if not the best recipe for chocolate brownies I have tried. These brownies are very moist, rich and full of that delicious sweet flavor. One of the best brownie tips I have is to line the baking dish with aluminum foil, when they are cooled, pull the foil out, lay them out flat and cut the brownies with a pizza cutter. This will give you perfectly shaped brownies. You could add a lot of things to these brownies such as chocolate chips, M&M's, or even frost them. These brownies are so easy to make and will impress almost anyone. Enjoy.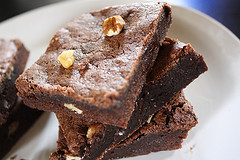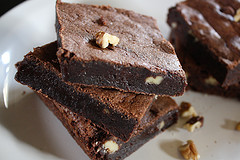 Ingredients:
¾ cup cocoa powder
¾ cup shortening
2 ¼ cups white sugar
4 large eggs
1 teaspoon vanilla extract
1 ¼ cups flour
1 teaspoon baking powder
1 teaspoon salt
1 cup walnuts or pecans (chopped)
Cooking Instructions: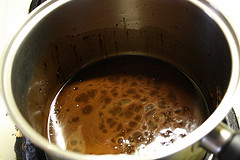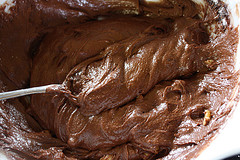 Step 1: Pre-heat the oven to 350 degrees. Line a 9×13" baking pan with aluminum foil and grease it.
Step 2: In a sauce pan melt shortening and then stir in cocoa powder. Remove pan from heat. Pour the mixture into a large mixing bowl. Mix in sugar and vanilla extract. Mix in eggs one at a time. Stir in flour, baking powder, and salt. Fold in chopped walnuts or pecans. Pour mixture into the baking dish and spread out evenly.
Step 3: Bake for 30 minutes. Cool and cut into squares.
(Makes about 14-28 brownies depending on the size you cut them)
If you enjoyed this article Subscribe to my RSS Feed.