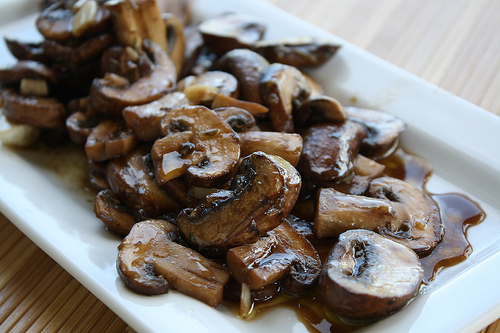 This is a very simple and easy way to make delicious sautéed mushrooms. These go great on top of steak, chicken, pork, shrimp or just about any type of meat. Even give them a try on your favorite burgers. Although, I will admit this recipe is not perfect, but it's really good. The mushrooms are sautéed in butter, oil, balsamic vinegar, garlic and oregano. You can even add a little salt and pepper for more seasoning. If you are looking for a quick and easy sautéed mushrooms recipe give this one a try. Enjoy.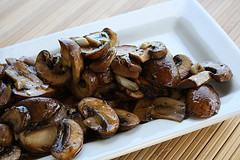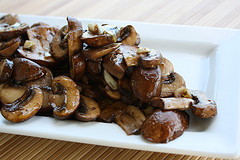 Ingredients:
2 tablespoons butter
½ tablespoon olive oil
½ tablespoon balsamic vinegar
1 garlic clove (minced)
1/8 teaspoon oregano
1lb button mushrooms (sliced)
Cooking Instructions: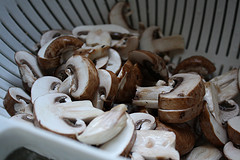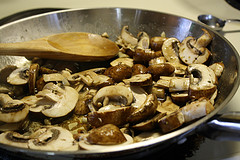 Step 1: In a large skillet over medium heat,  add oil and melt butter. Stir in balsamic vinegar, garlic, oregano and mushrooms.
Step 2: Sauté for 20 to 30 minutes or until tender.
(Makes 4 Servings)
If you enjoyed this article Subscribe to my RSS Feed.