Tuna Melt Recipe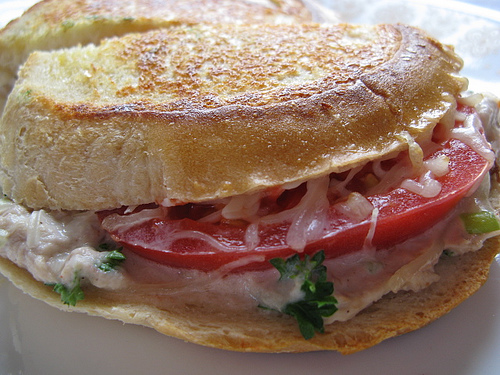 Tuna melts, the glorified tuna sandwich, or are they a glorified grilled cheese sandwich? Either way, they are extremely delicious. I hadn't made tuna melt in awhile so the other night I decided it was time to bring them back once again, and they didn't disappoint. In fact, they were so good the next day I wanted to make them again. Tuna melts have been around for awhile and I'm sure many of you probably eat them quite often. But if they are new to you, tuna melts are basically tuna salad and a grilled cheese sandwich combined. I have come across many recipes for tuna melts in the past, but I think this one is the best. This recipe is very flexible and you can add more or less depending on your preferences. If you don't have much time and are looking for a quick, easy, inexpensive, and great tasting lunch or dinner this is perfect for you. Let me know what you think.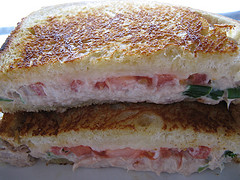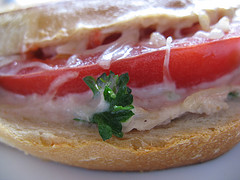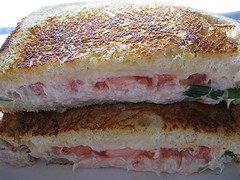 Tuna Melt Recipe
Ingredients:
2 (6 oz) cans solid white tuna (well drained)
¼ cup mayonnaise (or use more if desired)
1-2 tablespoons lemon juice
1 large celery rib (finely chopped)
2 green onions (finely chopped)
1 tablespoon fresh parsley (finely chopped)
seasoning salt (to taste)
ground lemon pepper or black pepper (to taste)
4 slices French bread (or Italian or Sour Dough will work)
4 tomato slices
4 slices Swiss cheese (or shredded Swiss)
Butter or margarine (for cooking)
Directions:
In a bowl combine tuna fish, mayonnaise, lemon juice, celery rib, green onions, and parsley. Add seasoning salt and lemon or black pepper to taste, and mix well.
Compile the sandwich by layering a slice of bread, then the tuna mixture, some Swiss cheese, then tomato's followed by more Swiss cheese. Butter a slice of bread and lay it on top of the sandwich (butter side up).
Heat your skillet or griddle on medium heat. Place the sandwiches butter side down into your skillet. Lightly butter the slice of bread that's facing upwards. Cook for a few minutes until nicely browned (watch them so they don't burn) and with a metal spatula (use plastic if using a non-stick pan) flip sandwich over and cook on the other side until it's browned. Remove from pan and serve immediately.