Chocolate Chip Cookies Recipe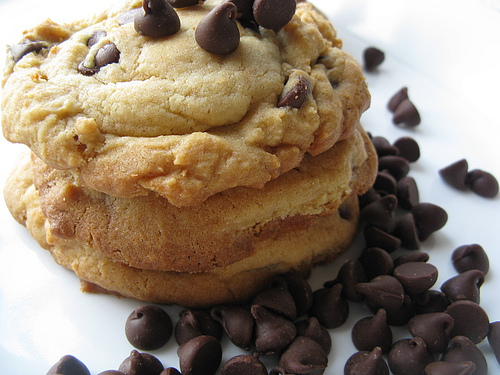 Who doesn't like chocolate chip cookies? After all, adding chocolate chips truly is one of the best ways to make cookies. I'm sure a lot of you have some great ways to make chocolate chip cookies, but if you don't or would just like to try something different – here is my way. Like most of the recipes I post on this blog, these are really easy to make and will only take a few minutes to get into the oven. I made tons of these things just yesterday and they are almost gone already! They came out so moist and flavorful. I think that adding both vanilla and almond extract added a great deal to the flavor of the cookies. If you're not a big fan of chocolate, you could add butterscotch chips instead. Enjoy.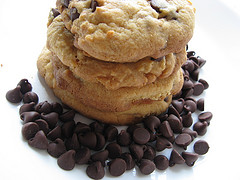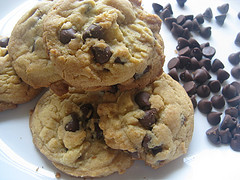 Ingredients:
2  ¼ cups of all purpose flour
¾ cup brown sugar
1 teaspoon baking soda
1  cup butter (softened)
¼ cup of sugar
1 (4 oz) package instant vanilla pudding
1 teaspoon vanilla extract
1/8 teaspoon almond extract
2 eggs (beaten)
2 cups chocolate chips
Cooking Instructions: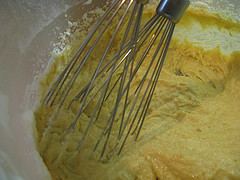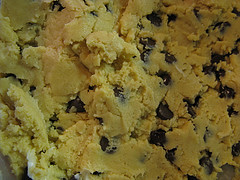 Step 1: Preheat the oven to 350 degrees. In a bowl combine flour and baking soda.
Step 2: In another bowl beat sugar, brown sugar, butter, pudding mix, vanilla and almond extract. Blend well. Add in the eggs and mix well. Beat the flour mixture into the sugar mixture and stir in chocolate chips.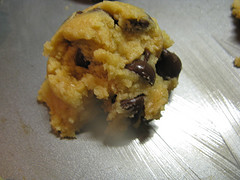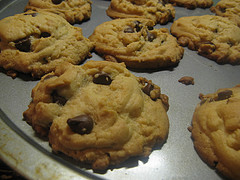 Step 3: Lay out cooking by rounded teaspoon full (or tablespoon if you want bigger cookies) on a baking sheet.
Step 4: Bake for 10-13 minutes. Remove from oven and let cool.
Tags: cooking, recipes, food and drink, recipe