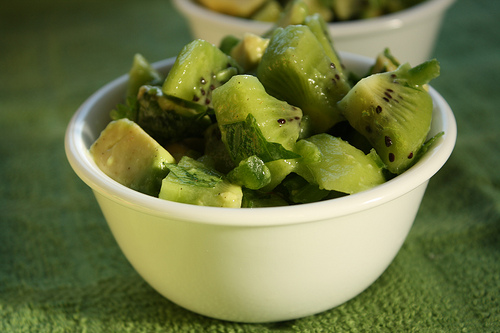 One of my new favorite salsas is Kiwi salsa. There are so many different types of salsas out there, and so many different possibilities. Before trying this recipe I was a little skeptical as to how kiwi fruit would taste in a salsa, to my surprise, it was fantastic. The flavors in this recipe blend almost perfectly, for a very light and refreshing snack. The jalapeño peppers add just the right amount of kick, and the salsa is seasoned well with cilantro, salt and pepper. If you cannot find the pomegranate seeds, just leave them out. This is very quick and easy and makes for a great snack. Serve with corn chips. Enjoy.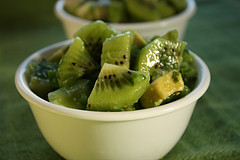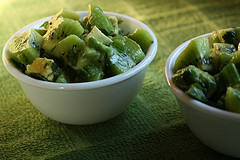 Ingredients:
3-4 ripe Kiwi fruits (peeled and chopped)
½ avocado (peeled and chopped)
¼ cup pomegranate seeds
1 tablespoon green onions (thinly sliced)
1 tablespoon fresh jalapeño pepper (chopped)
1 tablespoon fresh cilantro (chopped)
1 teaspoon olive oil
salt and pepper (to taste)
Cooking Instructions: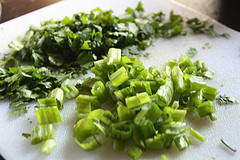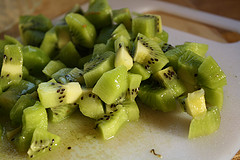 Step 1: In a medium bowl, add Kiwis, pomegranate seeds, avocado, green onions, and olive oil.
Step 2: Add jalapeño peppers and gently fold in to your taste. Add cilantro, salt and pepper to your taste as well.
(Makes about 1 ½ cups of salsa)
If you enjoyed this article Subscribe to my RSS Feed.