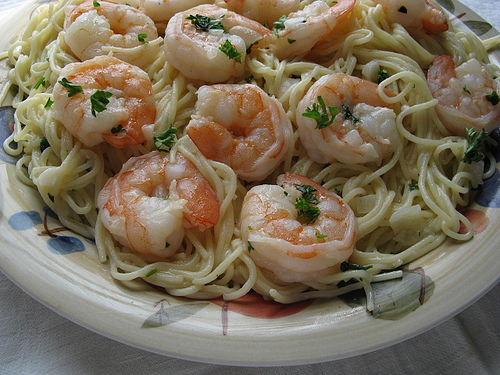 Today is a great day for this site because today I am posting the first shrimp recipe – Shrimp Scampi. The term scampi is often used in the US for the name of the word shrimp in many restaurants, so I guess shrimp scampi literally means "Shrimp Shrimp"?  There are many recipes for shrimp scampi out there, and almost all of them are basically made the same. The combination of white win, butter, and garlic and lemon juice goes nearly perfect with shrimp.  The combination of flavors just creates an outstanding dish. What's also amazing is the amount of time it takes to make this recipe. If you wanted to you could almost literally have this on the table within 15-20 minutes. I usually serve the shrimp mixture on top of angel hair pasta, but you could also go with linguini or whatever you prefer. Sprinkling Parmesan cheese on top is a must! If you love the taste of shrimp you need to give this recipe for shrimp scampi a try – it's fast, simple, and will easily impress almost anyone.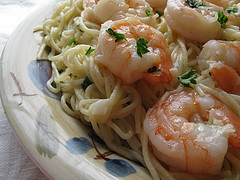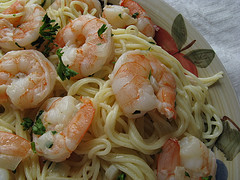 Ingredients:
2 lbs raw shrimp (peeled and deveined)
1lb angel hair pasta (or linguini)
1 cup butter
2 shallots (minced)
8 garlic cloves (minced)
1/3 cup white wine
3 tablespoons lemon juice
¼ cup fresh parsley (chopped)
¼ teaspoon salt
1/8 teaspoon ground black pepper
Cooking Instructions: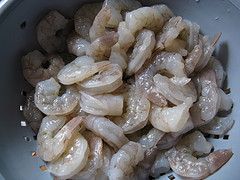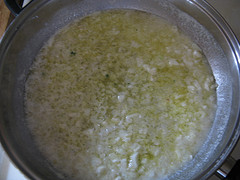 Step 1: Cooking angel hair pasta or linguini according to package directions. Meanwhile, melt 1 cup of butter in a skillet. Add in shallots and garlic and cook for about 5 minutes stirring constantly (you don't want them to burn)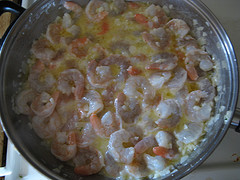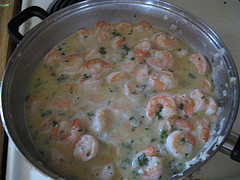 Step 2: Add shrimp and cook over medium heat (4-5 minutes or until shrimp turn pink, make you sure flip them over so both sides are cooked)
Step 3: Add wine, lemon juice, parsley, salt and pepper. Cook for another minute or two and pour shrimp mixture over pasta and serve.
Tags: cooking, recipes, food and drink, recipe
If you enjoyed this article Subscribe to my RSS Feed.