Turkey Wraps Recipe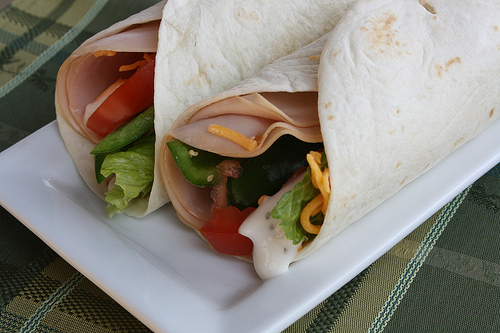 Turkey wraps make for a fantastic lunch or something to grab on the go. Fans of ranch dressing are sure to enjoy this recipe. Preparing these wraps takes very little effort as there is no cooking involved. All of the ingredients are placed into a flour tortilla and then wrapped up. Some of the ingredients in these wraps include sliced cooked turkey, tomato, green pepper and cheese. Fresh deli sliced turkey works great in this recipe. You can make changes to this recipe if you don't like something or want to add additional vegetables or meat. Enjoy.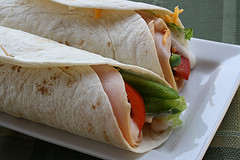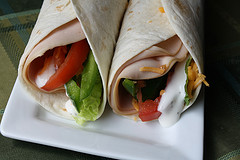 Ingredients:
8 slices cooked turkey (such as deli sliced turkey)
4 (7 inch) flour tortillas
1 large tomato (thinly sliced)
1 medium green pepper (cut into thin strips)
1 cup lettuce (shredded)
1 cup shredded cheddar cheese
1/3 cup ranch salad dressing
Cooking Instructions: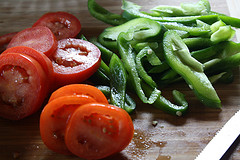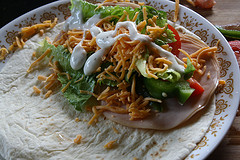 Step 1: Lay out each tortilla wrap and place 2 slices of turkey on each. Layer with tomato, green pepper, lettuce and cheese. Drizzle with ranch dressing.
Step 2: Roll up each wrap tightly and serve.