Mongolian Chicken Recipe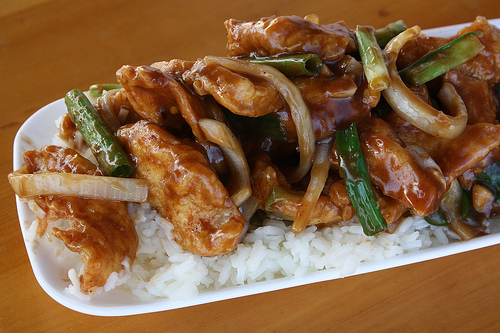 It doesn't get much better than this. Mongolian chicken is nearly the perfect Asian recipe. Many of you are probably familiar with this dish because of Mongolian Beef. If you would prefer to use beef in this recipe as well, that's totally fine. I would consider this dish to be sweet, salty and spicy.  I wouldn't call this recipe totally authentic as it tastes much different from a lot of Mongolian /chicken beef dishes I have had. However, I might even go as far as to say its better! This recipe is all about the sauce. The sauce uses a combination of hoisin sauce, soy sauce, and oyster sauce for a nearly perfect combination of flavors. I recommend deep frying the chicken to ensure it is crispy. I always eat my chicken immediately because I love the crispiness.  Serve with white rice. Enjoy.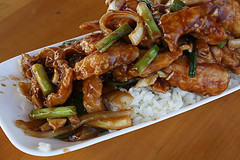 Ingredients:
1lb boneless skinless chicken breasts (sliced into thin strips)
½ cup cornstarch (or more, for coating)
2 tablespoons garlic (minced)
1 white onion (sliced)
2 green onions (sliced)
1 teaspoon salt
¼ teaspoon black pepper
Oil (for frying)
Sauce-
¼ cup chicken broth
1 ½ tablespoons cornstarch
2 tablespoons hoisin sauce
1 tablespoon oyster sauce
1 tablespoon dry sherry
2 teaspoons sugar
2 teaspoons soy sauce
2 teaspoons crushed red pepper flakes (or less, to your taste)

Cooking Instructions: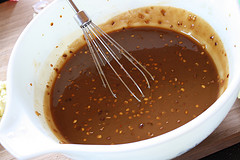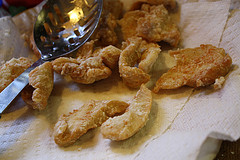 Step 1: In a medium bowl whisk together chicken broth, hoisin sauce, oyster sauce, sherry, sugar, soy sauce and crushed red pepper flakes. Set aside.
Step 2: Toss chicken with cornstarch in a bag until all of the strips are thoroughly coated. Heat a deep fryer to 375 degrees. Fry chicken strips in batches until golden brown and fully cooked. Drain on paper towels. Place into the oven to keep warm.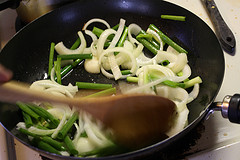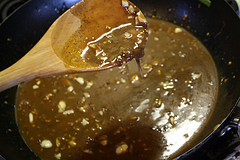 Step 3: Add a tablespoon or two of oil to a wok over medium-high heat. Add garlic, onion and green onions. Season vegetables with salt and pepper. Stir fry until vegetables have reached your desired tenderness. Remove from pan and set aside.
Step 4: Pour the sauce mixture into the wok and cook until the sauce becomes thickened and bubbly. Add chicken strips into a large serving bowl, pour sauce over chicken, add onions and mix well. Serve with white rice.
(Makes 4 Servings)