I have never really done a lot of baking but today I decided to give it a try. So I quickly began surfing the net and came across a recipe for strawberry muffins. They looked and sounded amazing, but were they?
After about a half hour of prep and another half for baking, I was eating the most delicious muffins I have ever tasted in my life. Seriously, they were really that good. Now I just have to control myself and stop eating so many of them.
They are good by themselves, but the strawberry butter just gives them an out-of-this world taste.
This strawberry muffins recipe consists of three parts. The muffins, the streusel, and the strawberry butter. All of that might sound a little complicated, but it's really easy and takes little time. If you like muffins I recommend you try this immediately. Hmm, maybe I should bake more often?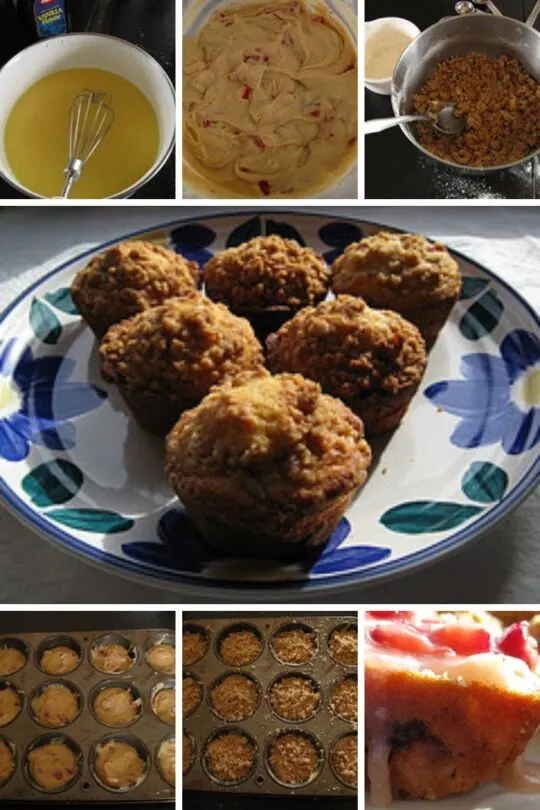 Yield: 12 servings
Strawberry Muffins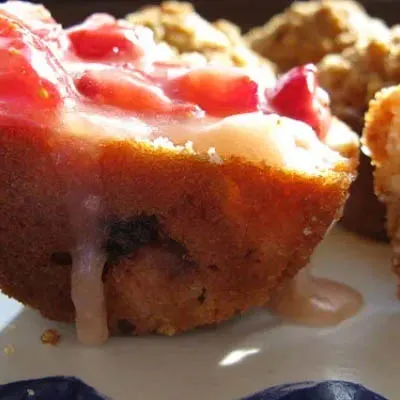 Ready for strawberry overload? Serve these fun strawberry muffins with a dollop of homemade strawberry butter on top!
Ingredients
Muffin batter
1 1/2 cups fresh strawberries, stems removed
1/2 cup melted butter
1 teaspoon vanilla extract
1/2 teaspoon salt
2 eggs
2 cups all-purpose flour
1/2 cup milk
1/2 tablespoon baking powder
1 cup sugar
Paper muffin tin liners
Streusel
1/4 cup chopped, toasted pecans
1/4 cup brown sugar
1/4 cup all-purpose flour
2 tablespoons butter, melted
Strawberry butter
3-4 large fresh strawberries
1/2 cup butter, softened
1/2 powdered sugar
Instructions
Preheat your oven to 375°F or 190°C. Chop strawberries into rough pieces.
In a large bowl, mix the all-purpose flour, baking powder, salt, and sugar. Then add the strawberries and stir gently to combine.
Crack the eggs into a different bowl. Add melted butter, milk, and vanilla extract. Mix by hand until the ingredients are well blended.
Pour the wet ingredients into the dry ingredients. Fold gently until there are no more white flecks.
Insert paper liners into your muffin tin. Pour the batter into the lined muffin tray.
Top muffins with streusel.
Bake muffins for about 25 minutes or until an inserted toothpick comes out clean. Remove the muffins from the oven and let them cool.
Then make the strawberry butter. Chop the strawberries. Add the sugar and butter to a food processor and pulse until combined. For a smoother butter, add the strawberries to the processor and pulse a few more times. If you prefer a chunkier butter, move the butter-sugar mix to a bowl and gently fold in the strawberry chunks by hand.
Nutrition Information:
Yield:
12
Serving Size:
1
Amount Per Serving:
Calories:

414
Total Fat:

22g
Saturated Fat:

12g
Trans Fat:

1g
Unsaturated Fat:

8g
Cholesterol:

80mg
Sodium:

336mg
Carbohydrates:

51g
Fiber:

1g
Sugar:

30g
Protein:

5g
Nutrition information isn't always accurate.