Pesto literally means to pound or pounded. It is an Italian word, and in Italy, it is vaguely used to refer to any raw sauce prepared from pounded ingredients. This pounding can be achieved by a wooden pestle and a marble mortar. But in recent times, the medium of archiving the pounded ingredient is irrelevant.  Classic pesto is made from basil leaves, pine nuts, garlic, olive oil, cheese, lemon, salt, and pepper. The basil leaves give the pesto its base and greens; pine nuts are crushed into the sauce and give the sauce some structure, while other ingredients add flavor and shin to the delicious greenness.
Benefits of Pesto
As pesto uses green vegetables as its base, it is rich in natural vitamins like vitamin A and vitamin C. Pesto is also rich in protein and antioxidants that prevent certain diseases. In addition, pesto contains healthy calories, sodium, calcium, potassium, and iron.
Ways to Enjoy Pesto
There are multiple ways to enjoy basil pesto.
Pesto and pasta are a wonderful combination made from heaven. The green of your pesto sits lovely over the pasta. And the taste is nothing less than awesome.
Pesto goes well with potatoes too. Just like with pasta, pesto and potatoes complement each other. The potatoes can be baked, mashed, or just boiled.
Pesto with chicken is another fun combination. You can stuff the pesto sauce inside the chicken or simply slather them. The sauce adds a different twist to the taste of your chicken – a pleasant twist, I must say.
Lastly, you can enjoy pesto on sandwiches or Pesto Crostini. You simply cannot go wrong with pesto.
Pine Nuts Nutrition Facts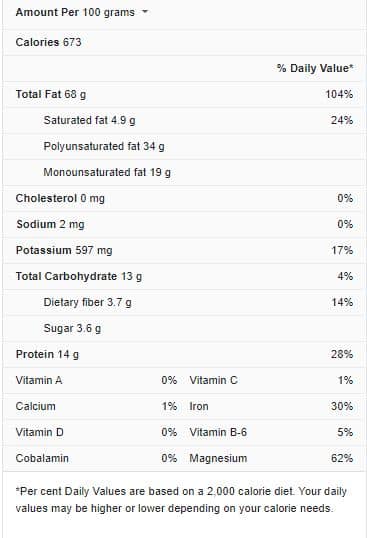 Substitute for Pine Nuts In Pesto
Pine nuts have a sweet and subtle flavor, and they are mostly beige in color. They have a teardrop shape and are the fanciest of all nuts used in recipes. This is one reason why they are very sort after and expensive.
It has been established that pine nuts give pesto sauce its structure and adds its distinct nutty flavor to the dish. However, some cases will call for pine nut substitution in pesto. Those cases include difficulty with getting decent pine nuts and allergy to nuts in general. Most people have Pine mouth or pine nut syndrome. This refers to the taste disturbance (bitter and metallic taste) experienced after eating pine nuts. If you fall in any of the categories up there, you are in luck. I shall list some pine nuts substitutes in pesto and how to prepare them so that the pine nut integrity of your pesto is not lacking.
Almonds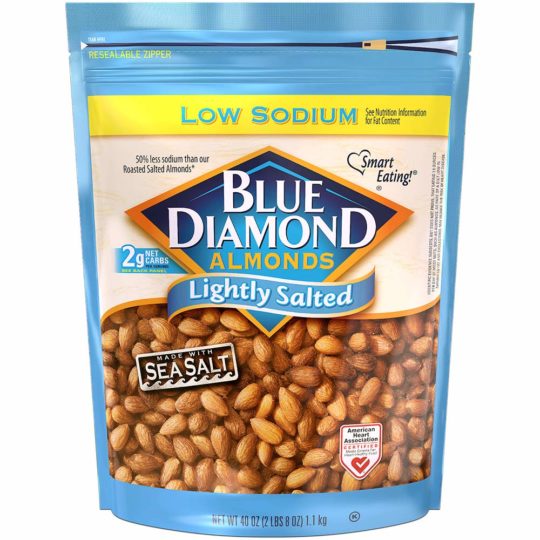 Toasted almonds have the closest similarity to pine nuts. They both have a similar texture. However, almonds impart a comparatively subtle flavor. This rich textured and flavored nut works well in desserts. Best is slivered or sliced, or you can chop whole almonds into 1/2-inch pieces. They have a lightly sweet flavor as well. Just like cashews, they're even better toasted to mimic the nutty flavor of pine nuts. They work in pesto as well as pasta and salads.
Walnuts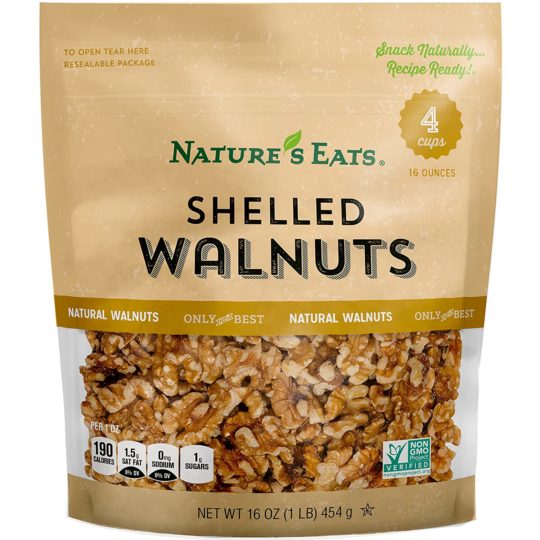 Though they might taste a little bitter compared to almonds, walnuts can be a suitable solution to replace pine nuts in your cuisine. Roasting and removing the skin will help reduce the bitterness. Chop, pound, or crush the walnuts, and add them to your favorite recipe instead of pine nuts.
Pistachios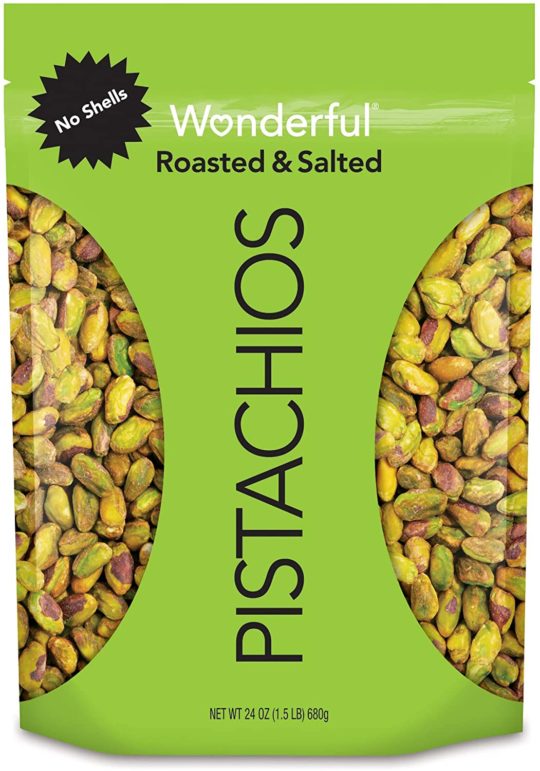 Pistachios have a slightly different flavor from pine nuts. But both almonds and pistachios are commonly used in Italian recipes, so they're a good substitute for pine nuts. Pistachios accentuate the green color of the sauce and give a sweeter taste to it. However, adding a little parsley balances the sweet taste of pistachio. This sweet and green nut definitely beautifies your dish. You can use pistachios in pesto, pasta, and salad. Just know that the unique flavor of a pine nut is not replicated: it will taste like pistachio.
Cashews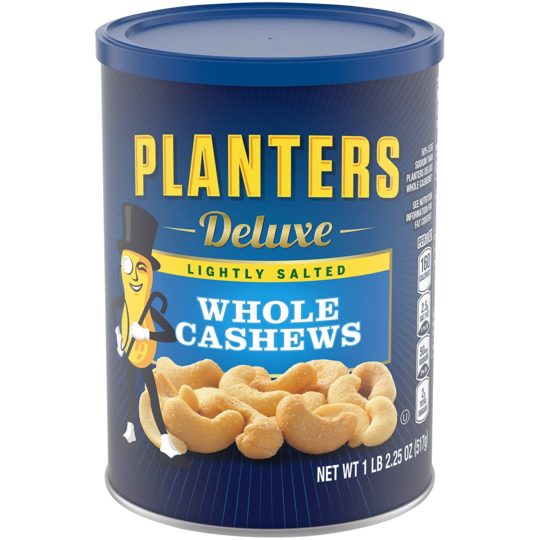 Cashews have a lightly sweet flavor and soft texture that mimics pine nuts rather well. Chop them down into roughly the size of pine nuts, about 1/2-inch long pieces. For the best result, toast the cashews in a dry pan for 3 to 5 minutes over medium heat until they are fragrant and lightly browned. Toasting the nuts gets an even more similar flavor to the nuttiness of pine nuts.
Sunflower Seeds
Sunflower seeds are a none-nuts substitute for pine nuts. Hence, if you have a nut allergy or anything of that sort, this substitute is best for you. These seeds will add some crunch to your sauce, salads, and other dishes. However, it might impart its grayish color to the food as well. For example, it might dilute the green color expected in Pesto sauce preparation. This substitute works best when you want to use pesto to stuff chicken breast.
Hazelnuts
Though not as prevalent as pistachios and walnuts, hazelnuts can replace pine nuts in cooking. Experimenting with hazelnuts in Italian and Mediterranean cuisine will reward you highly! These nuts blend well with chocolate. Sprinkle chopped hazelnuts on your salad to enjoy the sweet crunch.
Peanuts
Peanuts are looked at as the cheapest substitute for pine nuts. Use unsalted or honey-roasted peanuts to add a pleasurable flavor to your dish. However, it is best to avoid if you are allergic to peanuts.
Frequently Asked Questions

 (FAQs)
What does pesto do to your body?
Pesto is filled with different nutrients that are very healthy for your body. The health profile for pesto has been listed above, but the unique health benefits of pesto to the body are the antioxidants and heart-friendly mono and polyunsaturated fats.
Can you eat pesto every day?
Yes, absolutely. Pesto is basically vegetables and doesn't cause any negative impact on one's health. So, yes, pesto can be consumed every day. However, if you decide to make pesto a daily diet, you must watch the quantity.
Is pesto healthier than mayo?
Yes, pesto is healthier than mayonnaise. A tablespoon serving of pesto and mayonnaise contains roughly the same amount of calories; however, pesto has more protein than mayonnaise.
Conclusion
Pine nuts can be expensive and hard to find because they're difficult to harvest, and the health of trees worldwide is declining. If you're looking to substitute these fancy nuts in a recipe, the substitutes in this article will help you make a perfect choice.