Buffalo Chicken Pizza Recipe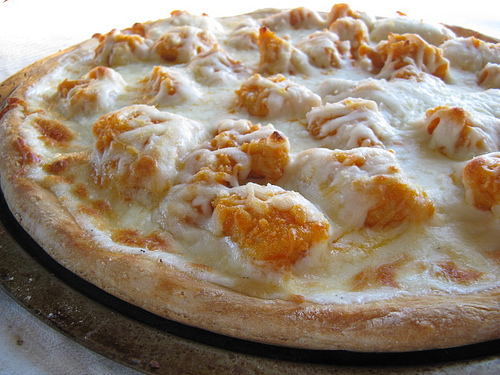 Here I have for you the ultimate party pizza – buffalo chicken pizza! This pizza is like having those spicy buffalo chicken wings on a pizza. This pizza will make an amazing treat to make for a party and everyone is sure to love you! The process is very simple, coat the chicken bits with hot sauce and butter. Instead of the traditional pizza sauce, blue cheese dressing goes on this pizza. If you are not a fan of blue cheese, no problem, you can easily use ranch dressing instead. For the crust you can either use a store bought crust or even better, make your own. If you choose you can add other ingredients for toppings such as black olives or red onions. Enjoy.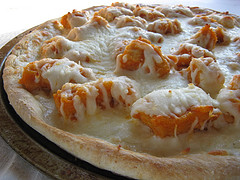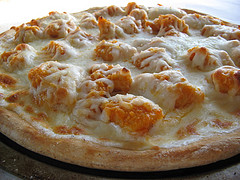 Ingredients:
3 boneless skinless chicken breast halves (cooked and cubed)
2 tablespoons butter (melted)
1 (2 ounce) bottle hot sauce
1 (8 ounce) bottle blue cheese dressing (or ranch)
1 (16 inch) prepared pizza crust
1 (8 ounce) bag shredded mozzarella cheese
Cooking Instructions: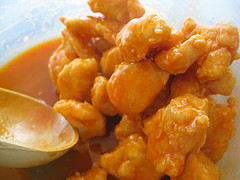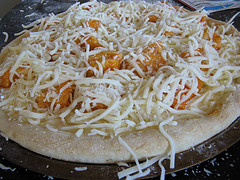 Step 1: Pre-heat your oven to 425 degrees. In a small bowl combine cooked chicken cubes, hot sauce and melted butter. Mix well to coat the chicken.
Step 2: Spread blue cheese dressing over the pizza crust, just enough to cover the crust. Using the whole bottle is not necessary. Top with coated chicken cubes and mozzarella cheese.
Step 3: Bake in the oven until crust is golden brown and cheese has melted (about 10 minutes).