Chinese Chicken Wings Recipe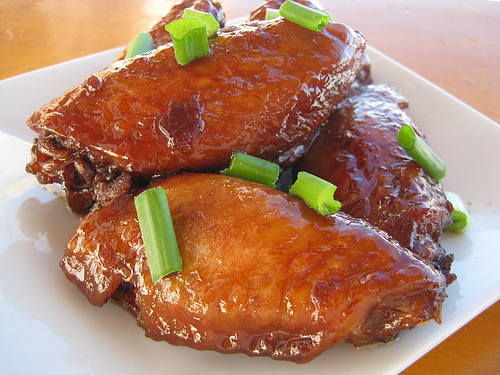 Looking for that amazing snack for your Super bowl party? Well, look no further. Chinese chicken wings are the ultimate party snack. The amazing flavor of these wings lies within the marinade. The longer you marinate the wings for, the more flavor they will have. I would recommend at least overnight, but I usually do mine for about 24 hours. The marinade also makes a great dipping sauce for the wings or even goes great on top of rice.  There is nothing complicated about this recipe as the marinade only takes a few minutes to mix together. The hardest part is if you want to cut the chicken wings but you can buy them pre-cut in the store. Enjoy.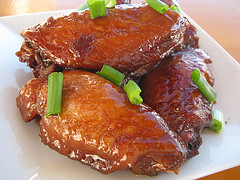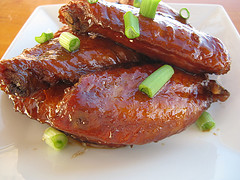 Ingredients:
3-4lbs chicken wings
1 cup soy sauce
1 cup water
½ cup pineapple juice
1 cup sugar
¼ cup vegetable oil
1 teaspoon garlic powder
1 teaspoon ground ginger

Cooking Instructions: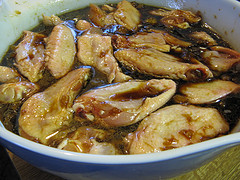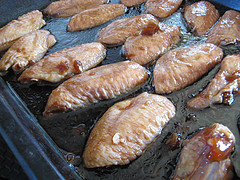 Step 1: In a large bowl combine all of the marinade ingredients. Add the chicken wings, cover and refrigerate. Marinate overnight (or longer).
Step 2: Pre-heat oven to 350 degrees. Arrange chicken wings on a foil lined baking sheet. Pour marinade over wings.
Step 3: Bake in the oven for 1 hour and 15 minutes or until wings are fully cooked.