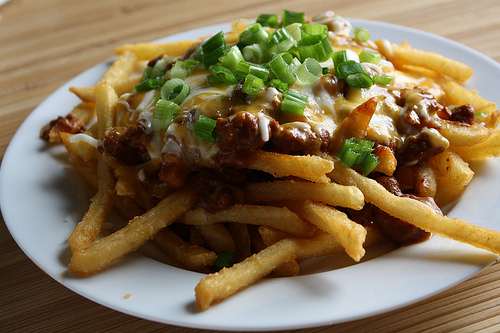 If you want a simple but delicious appetizer chili cheese fries are exactly what you're looking for. I wouldn't really consider this a recipe but more like guidelines for making chili cheese fries. Just as the name says, chili cheese fries are fries topped with chili and shredded cheese. Garnishing with green onions adds a really nice flavor into the mix. To save the most time and effort, using canned chili will work the best but you can also use leftover chili or even make your own. If you want to save even more time, a lot of this can be done in the microwave. Enjoy.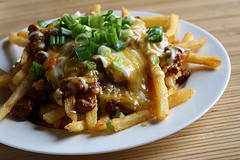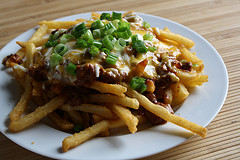 Ingredients:
1 (32 ounce) package French fries
1 (8 ounce) bag shredded Colby jack cheese
1 (15 ounce) can chili with no beans
2 green onions (sliced)
Cooking Instructions: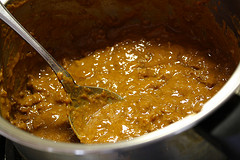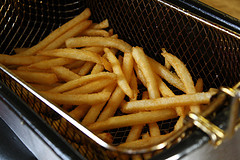 Step 1: Pre-heat the oven to 375 degrees. Deep fry (or bake) French fries according to package directions. Drain on paper towels.  In a medium sauce pan over medium heat the chili until it is heated through.
Step 2: Arrange fries on the bottom of a baking sheet or oven safe dish. Top with chili, and top with shredded Colby jack cheese. Top with green onions and bake for 8-10 minutes or until the cheese has melted (can also be done in the microwave on plates).
(Makes 6 servings)
If you enjoyed this article Subscribe to my RSS Feed.