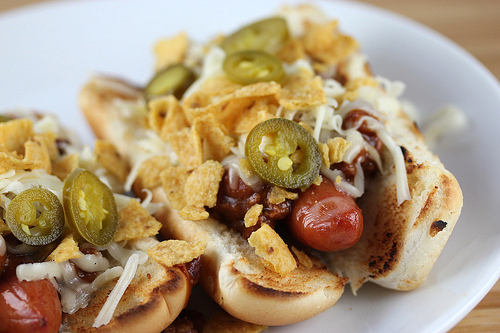 These Frito hot dogs are perfect for outdoor grilling during the summer and fall months. This recipe is simple; the hot dogs are first grilled and then topped with chili, shredded cheese, crushed Frito chips, and pickled sliced jalapeno peppers. For the hot dogs, I would recommend using either all beef hot dogs or even better, the natural casing hot dogs. You can either use canned chili or you can make your own home made chili to go on these delicious hot dogs. If you want to experiment with different types of cheeses, some good options would be cheddar or pepper jack. I personally decided to use Monterey jack and was pleased with the results. This is a perfect recipe for parties or for game day. Enjoy.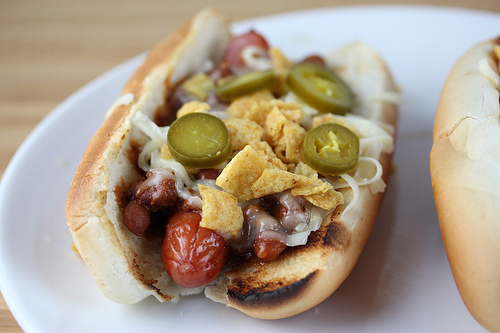 Ingredients:
8 all beef hot dogs
8 hot dog buns
1 (15 ounce) can chili (with beans)
1 ½ cups shredded Monterey Jack cheese
1  ½ cups Frito chips (crushed)
pickled jalapeno slices
Cooking Instructions: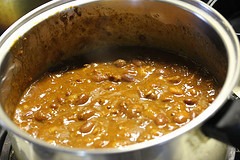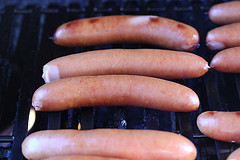 Step 1: Add the canned chili to a medium sauce pan over medium-low heat. Cook until the chili is heated through. Keep warm.
Step 2: Lightly grease the grill grates of an outdoor grill (you can also use an indoor grill pan). Heat the grill to medium-high heat. Place hot dogs onto the grill and grill until they are slightly charred on the outside. Place hot dog buns onto the grill cut side down and grill until lightly toasted.
Step 3: Place hot dogs onto the buns. Top with chili, shredded cheese, pickled jalapeno slices, and crushed Frito chips.
(Makes 8 Servings)
If you enjoyed this article Subscribe to my RSS Feed.