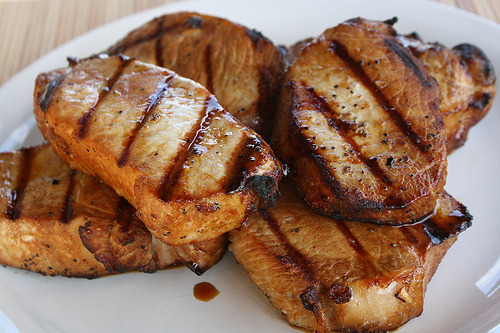 Summer just wouldn't seem complete without grilled pork chops. Here is one the best marinade recipes I have come across. The marinade uses ingredients such as lemon pepper, soy sauce, and garlic. I feel the lemon pepper really makes this marinade and gives it just the right amount of spice. It's good to allow the pork chops to marinade for at least 2 hours but I would recommend about 12. Pretty much type of pork chops can be marinated with this recipe. Grilled pork chops go great along with a delicious cold salad. Enjoy.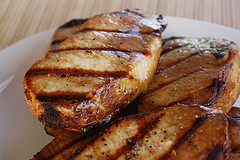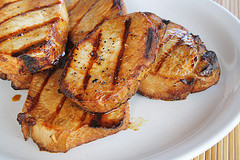 Ingredients:
6 pork loin chops (trimmed of any excess fat)
½ cup water
½ cup light soy sauce
¼ cup vegetable oil
3 tablespoons lemon pepper seasoning
2 garlic cloves (minced)
Cooking Instructions: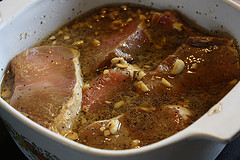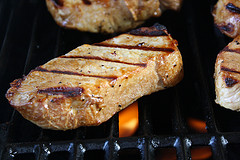 Step 1: In a large bowl or seal-able bag combine water, soy sauce, vegetable oil, lemon pepper and garlic. Add the pork chops.  Cover, refrigerate and allow to marinate for at least 2 hours.
Step 2: Grease and heat an outdoor grill. Grill pork chops for 7 minutes on each side or until fully cooked. Do not over-cook. Cook until the pork chops have reached an internal temperature of 145 degrees.
(Makes 6 Servings)
If you enjoyed this article Subscribe to my RSS Feed.