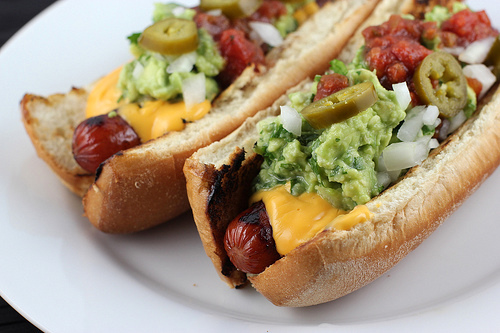 Anyone that enjoys different types of hot dogs must give these nacho dogs a try. This is another great recipe for game day. These hot dogs are topped with nacho cheese, guacamole, salsa, chopped onions, and pickled jalapenos. The guacamole is made from scratch but you could also buy it in the store if you want to save some time. For the hot dogs, I would recommend getting all beef hot dogs. These can be grilled or boiled, your choice. Enjoy.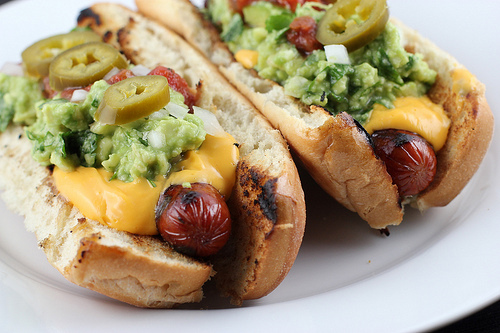 Ingredients:
4 all beef hot dogs
4 hot dogs buns
1 (9 ounce) container nacho cheese dip
¼ cup onion (chopped)
pickled jalapeno slices
salsa
Guacamole-
2 ripe avocados (flesh scooped out and pitted)
¼ cup cilantro
the juice of 1 lime
1 garlic clove (minced)
salt (to taste)
Cooking Instructions: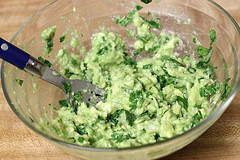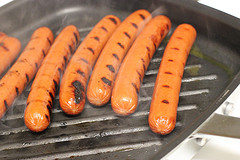 Step 1: To make guacamole- in a large bowl add avocados. Add lime juice and mash together with a fork. Stir in garlic, cilantro, and salt. Cover and refrigerate until needed.
Step 2: Heat an outdoor grill (or in indoor grill pan) to medium-high heat. Grill hot dogs until they are slightly charred on the outside. Heat nacho cheese dip according to package directions.
Step 3: Place hot dog buns onto the grill and grill until lightly toasted. Place grilled hot dogs onto the buns. Top with nacho cheese, guacamole, onion, salsa, and jalapeno slices.
(Makes 4 Servings)
If you enjoyed this article Subscribe to my RSS Feed.