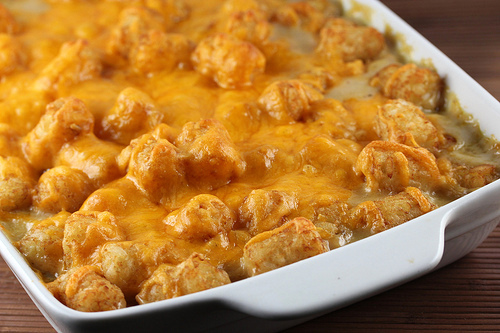 This tater tot casserole is perfect for busy nights when you don't have much time to cook. This casserole consists of cooked ground beef mixed with cream of chicken soup, cheddar cheese, and tater tots. The only real work that is involved in this recipe is browning the meat. You can add additional vegetables if you want such a celery, peas, or carrots. Just throw them in the fry pan with the beef and onion mixture. You can also use different types of cheeses if you want. Enjoy.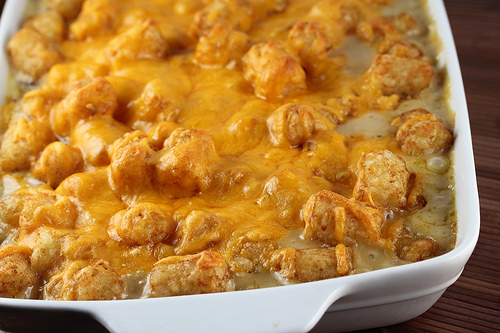 Ingredients:
1lb ground beef
1 small onion (chopped)
1 (10 ½ ounce) can cream of chicken soup
½ cup milk
1 teaspoon dried oregano
18 ounces tater tots (1/2 of a bag)
2 cups shredded cheddar cheese
Cooking Instructions: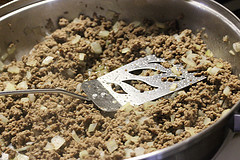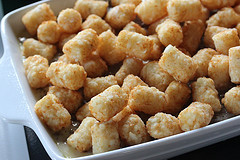 Step 1: Pre-heat the oven to 375 degrees. In a large skillet over medium-high heat, add the ground beef and onion. Cook until the ground beef has browned. Drain any excess liquid and set aside.
Step 2: Lightly grease a casserole dish. Add soup, milk and oregano. Add the ground beef mixture and mix well. Top with tater tots. Sprinkle cheese over the top of the tater tots.
Step 3: Cover and place into the oven. Bake covered for 40 minutes. After 40 minutes uncover and bake for an additional 15 minutes or until bubbly and the cheese browned.
(Makes 4 Servings)
If you enjoyed this article Subscribe to my RSS Feed.