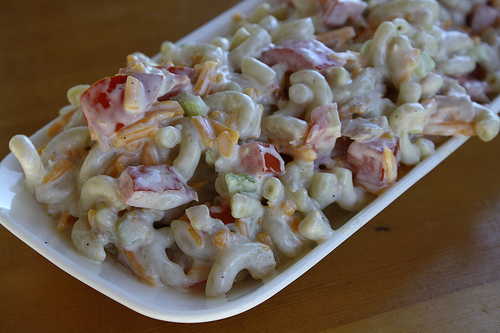 An essential part of any summer cookout is a good side dish, and what better of a side dish then a cold salad? This tuna pasta salad is perfect for those warm summer days. This can be made with little effort and is sure to please almost everyone. The dressing is a basic combination of mayonnaise, Italian dressing, sugar and black pepper. You can add additional ingredients such as green onions and cheese if you like. For your next cook-out give this cold salad a try. Enjoy.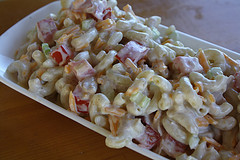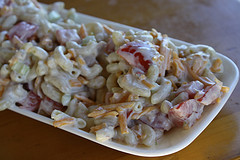 Ingredients:
1 (12 ounce) package macaroni
3 tomatoes (seeded and diced)
3 stalks celery (chopped)
1 (12 ounce) can tuna fish (drained)
1 ½ cups light mayonnaise
1 tablespoon creamy Italian salad dressing
1 tablespoon white sugar
1 pinch black pepper
Cooking Instructions: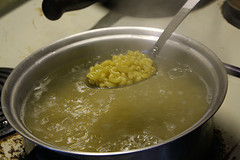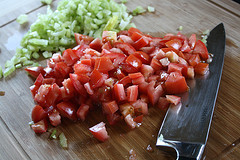 Step 1: In a large pot of salted water, bring to a boil, add pasta and cook until al dente. Rinse under cold water and drain.
Step 2: In a large bowl combine pasta, tomatoes, celery and tuna. In a medium bowl whisk together mayonnaise, creamy Italian, sugar and pepper.
Step 3: Add to pasta mixture, mix together well and refrigerate for 1 hour.
(Makes 4 Servings)
If you enjoyed this article Subscribe to my RSS Feed.