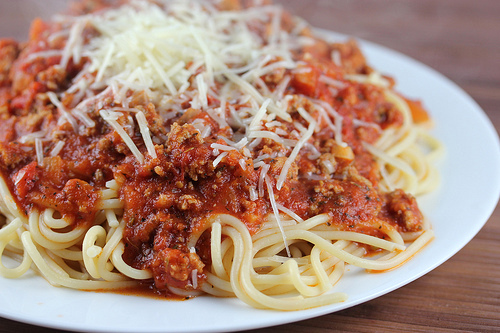 Ground turkey is an excellent alternative to ground beef or Italian sausage in spaghetti sauce. What I found interesting about this recipe was the addition of chicken broth and butter in the sauce. I was a little unsure of what to think about this recipe, but the sauce turned out to be extremely delicious and I will definitely make it again. You can double the recipe if you want to freeze some or make a large batch. You can also adjust the seasonings to your taste. This makes a great dinner for any night of the week. Enjoy.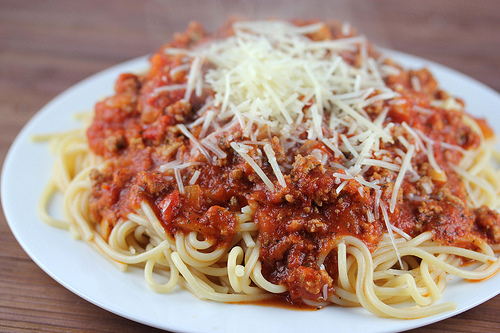 Ingredients:
1 ¼ lbs ground turkey
1 yellow onion (chopped)
3 garlic cloves (minced)
1 (28 ounce) can crushed tomatoes
1 (6 ounce) can tomato paste
1 cup chicken broth
1 tablespoon dried oregano
1 tablespoon dried basil
1 teaspoon dried thyme
1 teaspoon sea salt
½ teaspoon ground black pepper
1 tablespoon butter
Cooking Instructions: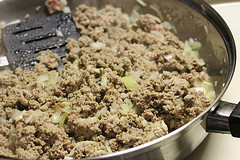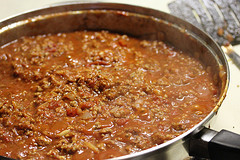 Step 1: In a large deep skillet brown ground turkey over medium heat. Add the onion and garlic and cook until softened. Add tomato paste, and crushed tomatoes. Stir together until the mixture is combined. Pour in the chicken broth. Add oregano, basil, thyme, sea salt, black pepper, and butter. Mix well.
Step 2: Allow the sauce to simmer over low heat for at least 15 minutes. You can adjust the seasons to your taste.
(Makes 4 Servings)
If you enjoyed this article Subscribe to my RSS Feed.