Fried Shrimp Recipe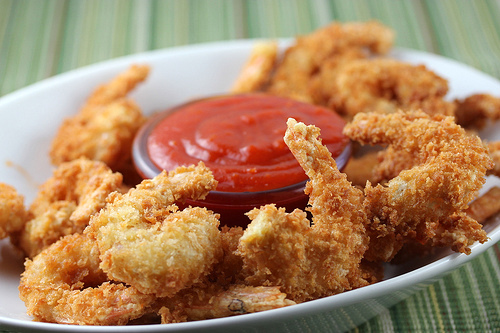 This recipe for fried shrimp is both easy to prepare and delicious. This recipe uses panko bread crumbs and I highly recommend using them. Panko breadcrumbs will give the shrimp and light and crispy coating. The process is simple; the shrimp are first rolled in flour, then in egg, and then in breadcrumbs. After the shrimp are breaded they are placed into a deep fryer and cooked for a few minutes. This recipe calls for shrimp with the tail-on but you can use shrimp without the tails as well. This makes a great appetizer or can be served as a dinner. I like to serve these with cocktail sauce. Enjoy.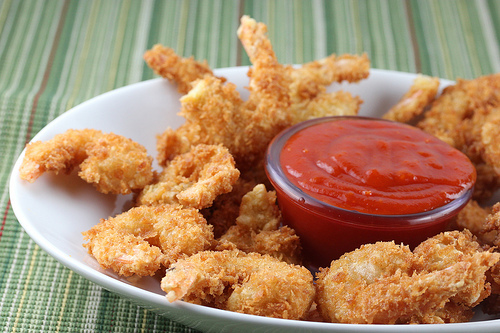 Ingredients:
1lb medium raw shrimp (peeled and deveined, tails left on)
½ teaspoon salt
½ teaspoon ground black pepper
½ teaspoon garlic powder
1 cup all-purpose flour
1 teaspoon paprika
2 eggs (beaten)
1 cup panko breadcrumbs
vegetable oil (for frying)
Cooking Instructions: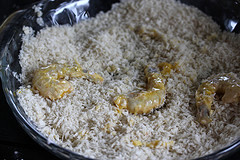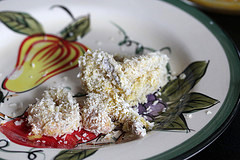 Step 1: Place the shrimp in a bowl and season with salt, pepper, and garlic powder. In a small bowl mix together flour and paprika. Place beaten eggs in another small bowl. Add panko breadcrumbs to a pie dish or on a plate.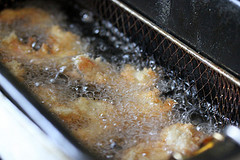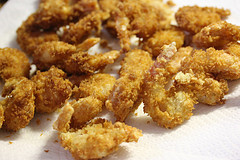 Step 2: Heat oil in a deep-fryer to 375 degrees. Dip each shrimp first into the flour mixture, then into the egg, and finally into the panko breadcrumbs to coat.
Step 3: Deep fry shrimp in batches until golden brown (about 5 minutes). Drain on paper towels.
(Makes 4 Servings)