Bacon and Cheese Fries Recipe

French fries always make a great appetizer and they are even more delicious loaded with bacon and cheese. These bacon and cheese fries are French fries topped with bacon, nacho cheese sauce, creamy ranch dressing, and green onions. This is not much of a recipe but more of an idea on how to make some delicious fries. You can either cook the French fries in the deep fryer or bake them in the oven. For the bacon, there are a few methods you can use to cook it; on the stove top, in the oven, or in the microwave. For a detailed explanation on how to do each, see my article on How to Cook Crispy Bacon. This recipe makes a great appetizer for the Super Bowl. Enjoy!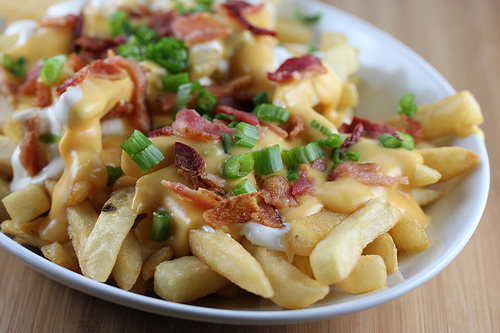 Ingredients:
1 (32 ounce) package French fries
1 (15 ounce) can nacho cheese sauce
6 slices bacon
½ cup green onions (sliced)
creamy ranch dressing

Cooking Instructions: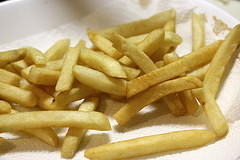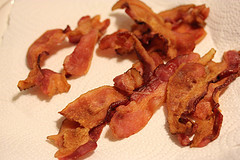 Step 1: Heat a large fry pan to medium low heat. Add bacon strips and cook turning once until crispy (about 10-15 minutes). The bacon is done when it has reached a deep brown color. Drain on paper towels. Once bacon has cooled crumble it into bits.
Step 2: Cook the French fries in the deep fryer or bake in the oven according to package directions. Drain on paper towels.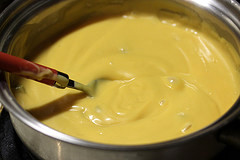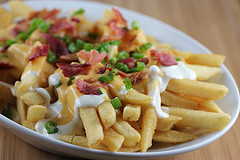 Step 3: In a small sauce pan heat nacho cheese sauce until heated through. Divide fries evenly and place onto individual plates for serving. Top with creamy ranch dressing, nacho cheese sauce, crumbled bacon, and green onions.
(Makes 6 Servings)