Shells and Cheese Recipe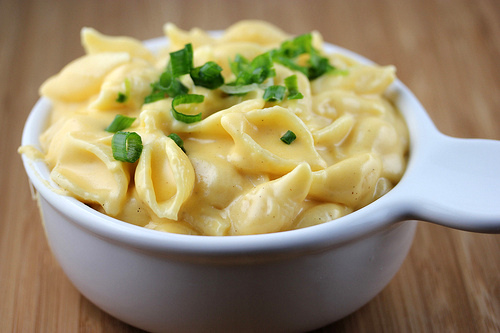 Shells and cheese make a great dinner or side dish. This recipe is perfect if you have little time and are looking for an easy meal. These shells and cheese can be prepared in about 30 minutes. No baking is required because everything is done on the stove top. This recipe does not use expensive cheeses, only shredded cheddar. In my opinion cheddar cheese adds the perfect flavor and no additional cheeses are needed. There is a good chance a lot of these ingredients you already have on hand so you will not have to do much shopping. You can pretty much use whatever type of pasta you like; shells, macaroni, rontini, ect. This recipe can easily be doubled if you want to make more. Enjoy.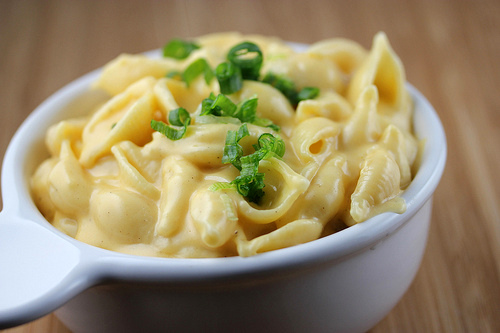 Ingredients:
8 ounces shells  medium shells
¼ cup butter
¼ cup flour
½ teaspoon salt
1 dash black pepper
2 cups milk
2 cups shredded cheddar cheese (8 ounces)
sliced green onions (optional)
Cooking Instructions: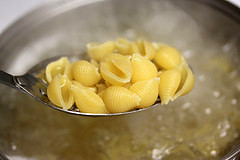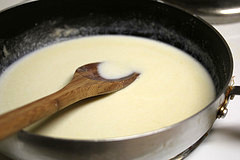 Step 1: Cook shells according to package directions.
Step 2: Meanwhile, in a medium saucepan, melt the butter over medium heat. Stir in flour, salt and pepper. Slowly add the milk and cook while stirring until the mixture becomes somewhat thick. Stir in the cheese until melted. Remove from heat.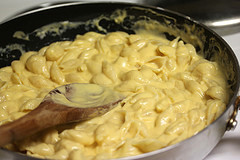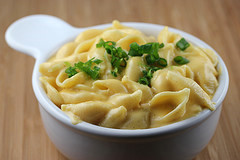 Step 3: Drain shells and add them to the cheese sauce. Stir to coat. Top with green onions for serving if desired.
(Makes 4 Servings)