Fresh Tomato Salsa Recipe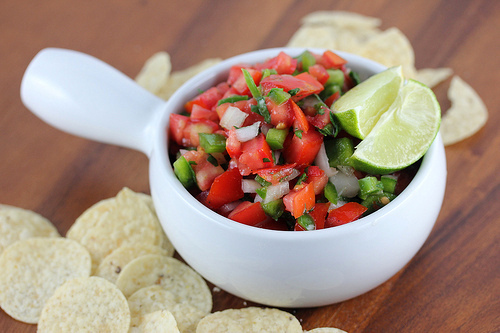 If you are looking to make a salsa with fresh ingredients, this recipe is perfect for you. It is that time of the year when you have may an abundance of fresh garden vegetables and are in need of a way to use them up. This recipe uses fresh ingredients such as tomatoes, green pepper, onion, jalapeno pepper, and cilantro to make a quick and delicious salsa. This salsa goes great with tortilla chips and it can be served on your favorite tacos as well. You may want to adjust the seasonings to your taste adding more or less cumin, salt and pepper as needed. If you are worried about the salsa being too spicy, you could seed the jalapeno peppers. Enjoy.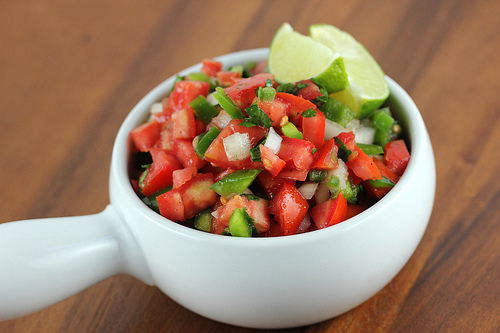 Ingredients:
3 cups chopped tomatoes
½ cup chopped green bell pepper
1 cup onion (diced)
¼ cup minced fresh cilantro
2 tablespoons fresh lime juice
4 teaspoons chopped fresh jalapeno pepper (with the seeds)
½ teaspoon ground cumin
½ teaspoon kosher salt
½ teaspoon ground black pepper
Cooking Instructions:
Step 1: In a medium bowl add the tomatoes, green bell pepper, onion, cilantro, and jalapeno pepper. Add the lime juice, cumin, salt, and ground black pepper. Mix well. Serve immediately.