Grilled Chicken with Basil Butter Recipe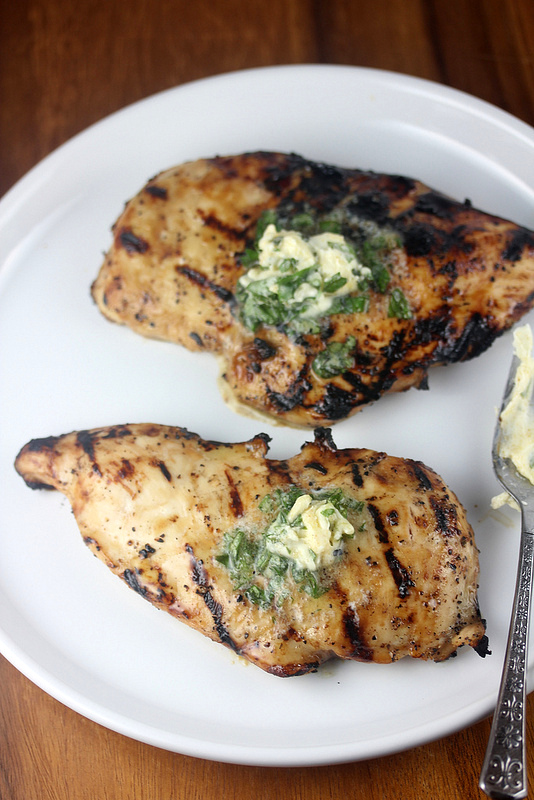 Spring and Summer are approaching and it is the time of year again to fire up the grill. This grilled chicken with basil butter is a great way to kickoff your grilling season. Don't worry if you don't have a grill, an indoor grill pan will work fine for this recipe as well! The chicken is marinated in lemon juice, lime juice, honey, and garlic and then grilled to perfection. Once the chicken has finished cooking and is still hot it is topped with a basil butter. The delicious basil butter gets a lot of flavor from fresh basil and garlic powder. Enjoy.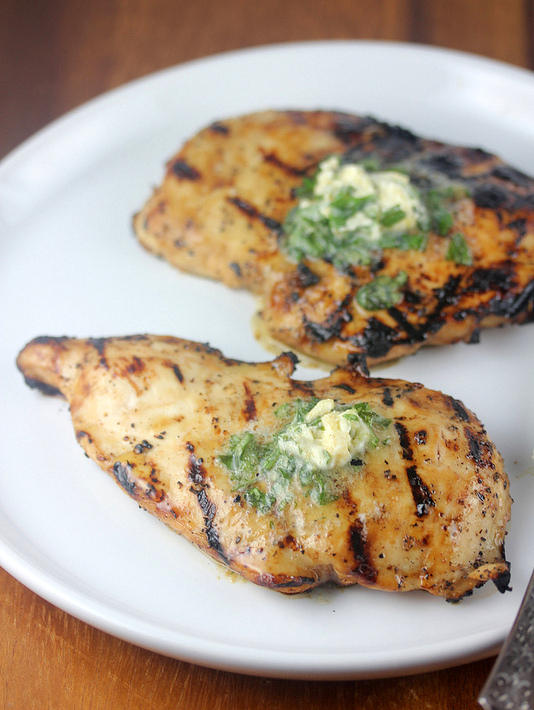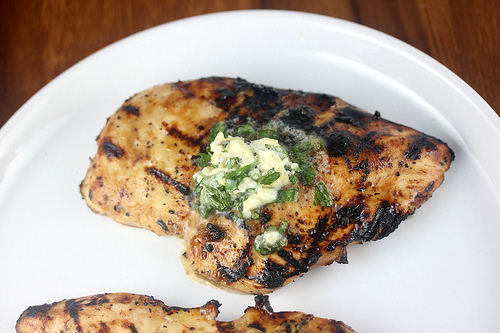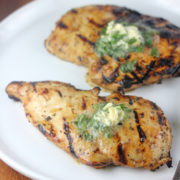 Grilled Chicken with Basil Butter
Ingredients:
Marinade-
Juice of 2 lemons
Juice of 2 limes
2 tablespoons honey
1 teaspoon kosher salt
½ teaspoon ground black pepper
2 garlic cloves (minced)
2 pounds boneless skinless chicken breasts
Basil Butter-
½ cup butter (at room temperature)
½ teaspoon garlic powder
¼ cup minced fresh basil leaves
Directions:
In a medium bowl combine lemon juice, lime juice, honey, salt and pepper. Add the chicken breasts into a ziplock bag and pour the marinade over the chicken. Seal and refrigerate for at least 3 hours.
In a small bowl combine all of the basil butter ingredients, using a fork to combine. Cover and refrigerate until needed for use.
Preheat the grill to medium-high heat. Remove the chicken from the marinade and place onto the grill. Grill chicken for 6-7 minutes per side, depending on the thickness of your chicken, until it is fully cooked (the internal temperature has reached 165 degrees F.).
Remove from the grill and serve with basil butter on each chicken breast.