Pulled Pork Mac and Cheese Recipe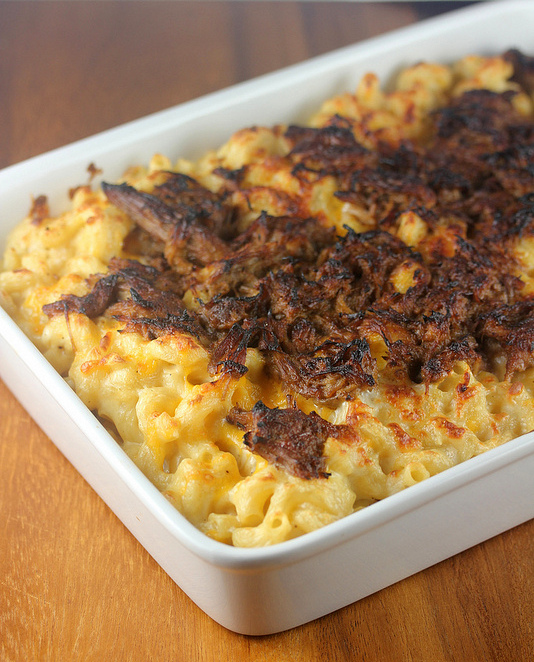 If you want to step your mac and cheese game up try adding delicious BBQ pulled pork into the mix. There is just something about pulled pork and homemade mac and cheese that is truly amazing when they are in combination. You can easily make BBQ pulled pork by just adding a pork roast to the slow cooker, cooking it for several hours, shredding it and then mixing it with your favorite bbq sauce. The mac and cheese is easy to prepare and uses two different cheeses—mozzarella and cheddar. Enjoy.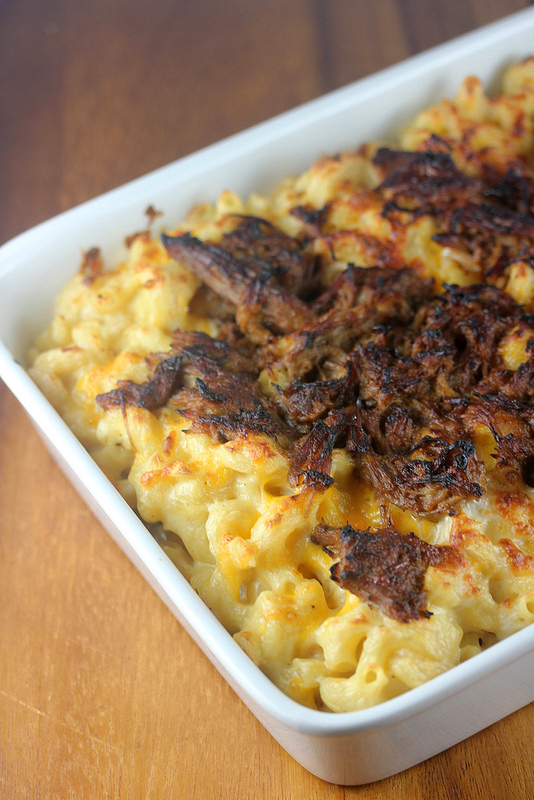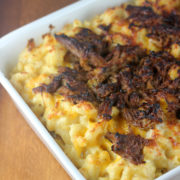 Pulled Pork Mac and Cheese
Ingredients:
2 cups prepared pulled pork
1 cup barbeque sauce
16 ounces cavatappi pasta
4 tablespoons unsalted butter
¼ cup flour
3 cups whole milk
Salt and pepper (to taste)
1 teaspoon garlic powder
½ teaspoon mustard powder
½ teaspoon paprika
8 ounces shredded mozzarella cheese
8 ounces shredded cheddar cheese
Directions:
In a medium sized bowl mix together the prepared pulled pork and the bbq sauce.
Cook the pasta according to package directions.
While the pasta is cooking. In large sauce pan melt the butter and then whisk in the flour. Cook for 1 minute and then add the milk, a little at a time, whisking constantly, until the milk is completely added and the mixture is smooth. Allow to cook for 3-4 minutes, whisking occasionally until the sauce is thickened slightly. Remove from heat.
Add salt, pepper, garlic powder, mustard powder, and paprika. Add in the cheeses, reserving 1/3 of the cheese for the topping. Mix well until the cheese has melted.
Drain the pasta once it has finished cooking. Mix the pasta with the cheese sauce and then pour into a 9x13 inch baking dish. Sprinkle the reserved cheese over the top of the dish. Add the pulled pork and use a spoon to mix the pork into the mac and cheese.
Place into the oven and use a low broil to brown the cheese and pork bits.