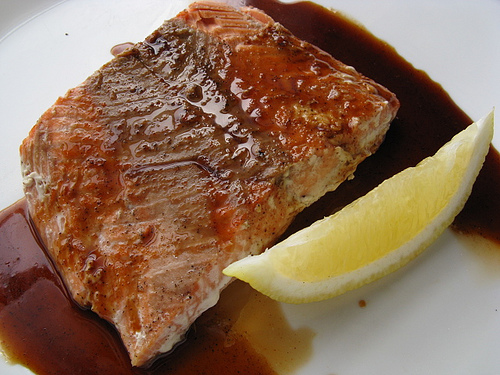 If you like grilled salmon or even if you don't like grilled salmon you might appreciate this recipe. But this recipe isn't about the salmon – it's all about the sauce. Tonight I prepared a tangy, sweet, and spicy sauce that goes great with grilled salmon or even ribs or chicken.  Be careful to not overcook the sauce, as it will thicken as it cools. If the sauce sits for too long and becomes too thick then just add a little bit of water to thin it out. This delicious sauce called 'honey pepper sauce' is very similar to the one served at the Applebee's restaurant. This meal is very easy to prepare and the fish and the sauce should be on the table within just a few minutes.  Also, if you don't have a grill, or prefer not to use one baking the salmon in the oven will work just as good.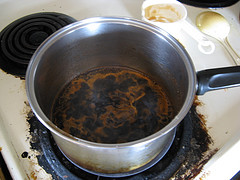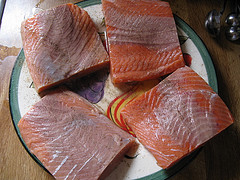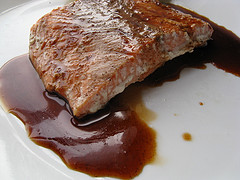 Print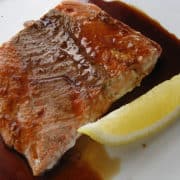 Grilled Salmon Recipe
---
Honey Pepper Sauce-

¾ cup

honey

1/3 cup

soy sauce

¼ cup

dark brown sugar

¼ cup

pineapple juice

2 tablespoons

lemon juice

2 tablespoons

white distilled vinegar

2 teaspoons

olive oil

1 teaspoon

ground black pepper

½ teaspoon

cayenne pepper

½ teaspoon

paprika

¼ teaspoon

garlic powder
Salmon-

4

(8 oz) salmon fillets
salt (to taste)
pepper (to taste)
Vegetable oil


---
Instructions
To make the sauce combine all of the sauce ingredients in a saucepan over medium heat. Stirring occasionally bring the sauce to a boil. Simmer uncovered for 15 minutes. Watch the sauce to make sure it doesn't bubble over while boiling. The sauce will thicken as it cools.
Rub each salmon fillet with vegetable oil and season lightly with salt and pepper.
Grill salmon for 4-7 minutes on each side or until fully cooked.
Serve Salmon with a cup of honey pepper sauce for dipping or pour the sauce over salmon fillets.
Tags: cooking, recipes, food and drink, recipe