Harissa spice is a traditional, distinctive spice that adds spicy heat to many Middle Eastern and African dishes. However, you may not always have access to Harissa, and you'll need to find a substitute to get the same exotic flavour effect. There are several substitutes for Harissa that you can try, including Sriracha, Piri-Piri chillies, Chili powder, and garlic. Read on to discover which spice works best as a harissa substitute.
You're missing Harissa? It's okay if you've run out of the really hot Moroccan chilli paste. Simply use one of these accessible harissa alternatives.My first taste of Harissa was in a recipe called "Fiery Harissa Chicken," which called for 50 fresh chillies in the marinade. It really lived up to its billing!After slicing and de-seeded all the chillies, my fingers burned for hours. I wished I'd worn gloves. Fortunately, my pals loved the final product. So began my love affair with Harissa.
What is Harrisa?
Harissa is a paste produced from pureeing fresh red chillies, garlic, crushed coriander, and caraway seeds at its most basic level. It's used in Moroccan and Tunisian cuisine to impart a spicy kick.
A small amount goes a long way. Commercial Harissa is available in tubes or jars. I've also produced a milder version that uses roasted mild red chillies and red capsicum (bell peppers) as a sauce. It's excellent in either case. If you don't have any on hand, here are some of my favourite harissa substitutions.
Substitute For Harrisa Spice
1. Carraway Seeds + Chopped Red Chilli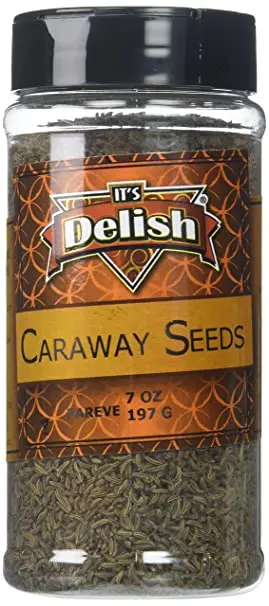 If I run out of Harissa, I just chop a few fresh red chillies finely and combine them with a pinch of caraway seeds and enough olive oil to produce a pesto-like paste. Keep the seeds in for a more potent kick.
If you don't have caraway seeds on hand, substitute ground coriander.
2. Chipotle Sauce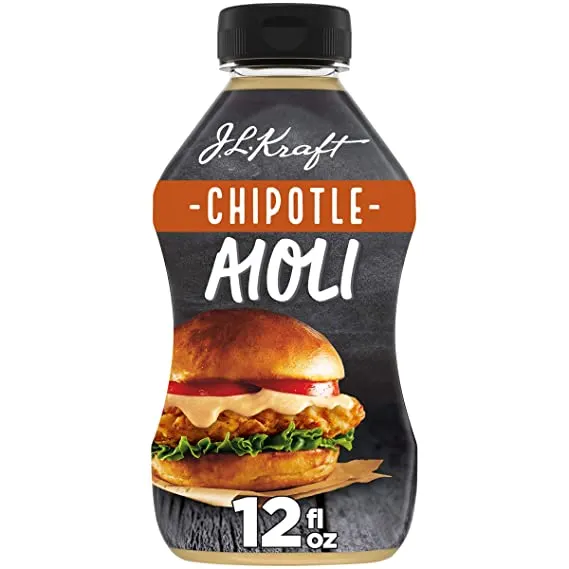 Although many commercially available chilli-flavoured oils have a similar kick to Harissa, I create my own.
3. A Spicy Sauce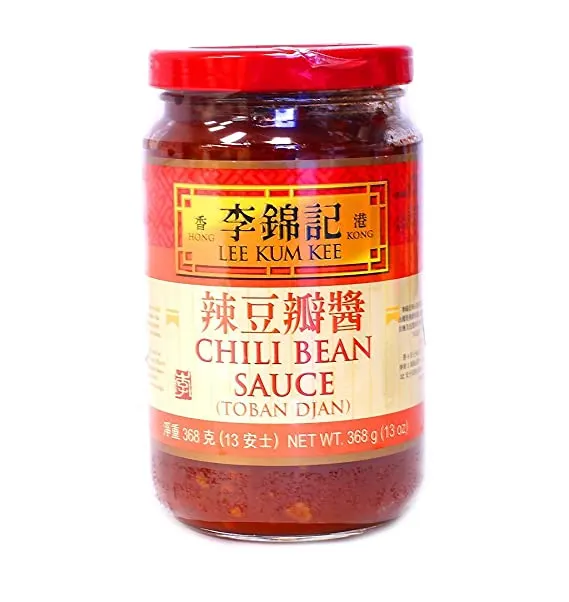 When a recipe calls for Harissa, you simply want a little heat. Any hot sauce on hand will suffice in this scenario, and Tabasco, sriracha, sambal lock, chilli bean paste, or Korean Gochujang provide the necessary kick.
Just make sure the amount matches your heat tolerance. You may always add more if necessary, but putting together a fire-extinguisher dish is difficult!
4. Homemade Harissa
I make a batch of this flavorful sweet Harissa when I have extra time. Because this is considerably milder than store-bought Harissa paste, you may need to use more than the recipe calls for.
Recipe with Harissa Spice
1. Yummy Spiced Tomato Soup
In a medium saucepan, heat a little oil. Add the onion diced to the saucepan. Cook, covered, over medium heat, occasionally stirring, until the onion is tender but not browned. Approximately ten minutes.
Add the passata/puree (not concentrated tomato paste) and coconut cream once the onion is tender. Bring to a boil, then reduce to low heat for 5 minutes to allow the flavours to blend.
Remove the pan from the heat and purée with a stick or standard blender. Season with Harissa. Season with salt, pepper, and additional Harissa if desired. Top with roasted hazelnuts and divide into two dishes.
2. Harissa Steaks with Yogurt Sause
Preheat a frying pan or a grill to medium-high.
Mix 1 tablespoon extra virgin olive oil with Harissa. If it's not spicy enough, add additional Harissa. Toss the steaks with the harissa sauce.
Sear steaks on both sides for 2-3 minutes, or until fully browned and cooked to your taste.
Salt and pepper the yogurt and divide it between two serving dishes. Steaks and baby spinach leaves go on top.
3. Shakshuka
Heat a little olive oil in a big frypan over medium heat. Add the peppers and simmer, occasionally stirring, until soft. Approximately 5-10 minutes
Stir in the harissa and tomato sauce (if using). Bring to a low boil. Season with salt and additional Harissa if you want it spicy.
Into the sauce, crack the eggs. Cover and cook for 3-4 minutes, or until the egg whites have set but the yolks are still runny.
Serve the eggs and sauce over baby spinach with a sprinkle of cheese (if using) and plenty of black pepper.
What is the Taste of Harissa?
If you've never tasted this hot sauce before, it has a peppery, smokey flavour with varying degrees of heat depending on the peppers and chiles used. It also has a solid garlicky flavour complemented by a citrus bite. Because not all harissa pastes are created equal, whether store-bought or handmade, you should try a few different types to see which taste and heat level you prefer. While Harissa has a consistency comparable to sriracha, some harissas are smooth and others lumpy.
How to Make Harissa?
You have complete freedom to take issues into your own hands and make them yourself. There are no two harissa recipes alike, but this is one of our favourites. All harissas are produced by soaking dry chiles and pounding them with roasted peppers, warm spices (including cumin, coriander, and caraway), garlic, lemon, and oil in a food processor. Making your own Harissa gives you complete control over the spice level, allowing you to go as spicy or as mild as you choose. Refrigerate your homemade Harissa for up to two weeks in an airtight jar.
What is the Harissa Spice Mixture?
If you're unfamiliar with Harissa, it's a fiery chilli pepper paste from North Africa made with hot chilli peppers, garlic, coriander seeds, caraway seeds, and some vegetable or olive oil for preservation.
It has a roasted pepper flavour with sweetness and a kick of fire. It's a fantastic spice that everyone should have in their cabinet.
What are Harissa Paste Freezing Instructions?
Here's where an ice cube tray comes in handy! However, the vivid red pigment in Harissa may stain your ice cube tray, so use an old or inexpensive ice cube tray rather than a pricey silicone tray with showy shapes:
Pour into Ice Cube Trays
Fill an ice cube dish halfway with your harissa paste. Fill them to about 80% capacity, then pour a little olive oil on top. All you need to do now is seal the top, which will keep your Harissa safe.
Freeze and Wrap
Place the tray in the freezer after wrapping it in a layer of clingfilm.
Bag up
To free up your ice cube tray and keep the cubes for the long term, drop them out into a freezer bag once they've frozen firm.
How Long can Harissa Paste be Freeze?
We recommend utilizing your frozen harissa paste within three months of the day it was frozen. The longer you keep it in the freezer, the more likely the flavour will deteriorate. The last thing you want is to use Harissa, which has no discernible flavour.
That's why it's crucial to label your frozen harissa paste with the date it was frozen, so you know when to use it up.
How Long do Spices and Herb Last?
Dried spices and herbs keep a long time if stored properly (up to two or three years! ), with entire beans or seeds that you may grate or crush when ready to use having the most extended shelf life. Keep herbs and spices in an airtight container, preferably glass, to keep them fresh. An excellent, dark atmosphere is preferable, so keep your spice storage cabinet as far away from your burner, oven, or dishwasher.
Also, avoid scattering herbs and spices directly from their container into a steaming pot because the moisture can ruin the contents. Trust your nose when determining the intensity and flavour of a herb or spice. You probably won't taste the aroma you're seeking if you can barely smell it. Fortunately, flavour loss is the most common concern with herbs and spices, so don't be concerned if you're using something past its "best by" date.
Why are Roses so Good in Harissa?
With roses so revered and chilli sweeping the globe from the 16th century onwards, it seems natural that the two would be paired as cooks sought to innovate (chefs will be chefs!).
Rose petals provide a gentle sweetness to Harissa, removing the shock and awe of the chilli kick. Harissa is all about harmony. It's not about chopping up as many Scovilles as possible; it's about finding the right combination of hot but not overwhelming ingredients. It's tantalizing and thrilling to the taste buds, not posing a difficult challenge.
In the mid-90s, the Belazu Ingredient firm was given access to a top-secret recipe for classic Harissa with a slow-burning heat created by a careful combination of fourteen spices.
Rose Harissa rapidly became one of our most popular ingredients, lauded for its versatility in various applications. Rose Harissa can be used as a rub in marinades and bring full-bodied flavours to soups, stews, sauces, dips, salads, chutney, and more.
What is the History of Harissa?
Chilli peppers were transferred into Maghrebian cuisine through the Columbian exchange, as they were into European cuisine between 1535 and 1574, likely during the Spanish rule of Tunisia.
Algeria
Harissa is often used in soups, stews, and couscous in Algeria.
Harissa paste can also be used to massage meat or eggplants
Algeria's Annaba Province, a large consumer, is another significant producer. [10] According to cookbook author Martha Rose Shulman, Premade harissa tastes nothing like the Harissa served at Tunisian and expatriate restaurants.
Tunisia
Harissa's recipes differ depending on the household and region, and the addition of fermented onions or lemon juice might be used as a variation. Harissa is available in jars, cans, bottles, and tubes. Harissa is frequently referred to as "Tunisia's principal condiment, "Tunisia's national condiment, or "the trademark of Tunisia's fish and meat meals." Harissa is used in Tunisia as a seasoning for couscous and as an ingredient in meat (poultry, cattle, goat, or lamb) or fish stew with vegetables. It's also used in fricassee and lablab, a chickpea soup.
Morocco
Moroccan cuisine has also embraced Harissa, served as a side dish with tagines or blended into recipes.
Israel
Harissa is a popular topping for sabich and shawarma in Israel.
What can I Make Using Harissa?
One of the best aspects of Harissa is its adaptability. Just a smidgeon will perk up your dinner. Use a small amount in a basic tomato sauce or to season a chicken breast or piece of fish. You can also let it take centre stage in the dish – it's traditionally been used to flavour couscous – and it's especially nice if you like chilli but want something more complicated. Harissa adds depth of flavour to meals like this one-pot chicken and apricot pilaf. This Harissa and lemon-baked fish with couscous is a terrific example of utilizing Harissa in fish recipes.
The BBQ is another fantastic place to start because Harissa loves fire. Burgers are great: try harissa-spiced lamb patties with raita on the side. A teaspoon elevates peri chicken, and it's even better in a marinade for grilled prawns.
How to Make Harissa Paste?
Simply combine it with oil and garlic (and rosewater if you prefer a sweeter, more delicate spice hit) to utilize the powder. Start from scratch with a mixture of dried chillies, salt, and oil if you're serious about chiles.
The best part about making your own Harissa is that once you've mastered the basics, you can experiment with different spices to create your own blend based on your preferences and what you have on hand.
Coriander, paprika, and cumin are all used in several recipes. Some people recommend caraway seeds or even mint, and it is entirely your decision.
Blend everything together in a food processor until it becomes a paste, then taste and adjust as needed. You can use it right away, but like with other spicy pastes, it's better to chill it overnight to let the flavours meld. It will keep for a few weeks in the refrigerator.
Conclusion
Harissa is a distinctive traditional spice found in a variety of African and Middle Eastern dishes. Detail-oriented cooks and chefs would want the exact item for these recipes, although that isn't always possible. The additional options listed above can help you generate a unique flavour effect in your dishes.