If you're looking for flours that can be used in place of wheat flour, this article might just be the grain for the mill. Take a short look at the article.
But you have a few options. You can use Xanthan gum, Millet flour, Cassava flour, or arrowroot flour. But what's the best wheat flour substitute? Let's examine a few options and their pros and cons. If you want a wheat flour substitute that tastes as close as possible to real wheat, consider cake flour. This flour contains the least amount of gluten and is extra finely ground, so the results are typically light, fluffy cakes, cupcakes, and scones. The problem with cake flour is that it's not an ideal all-purpose flour substitute. You might want to try another flour substitution if you're baking savoury yeast bread.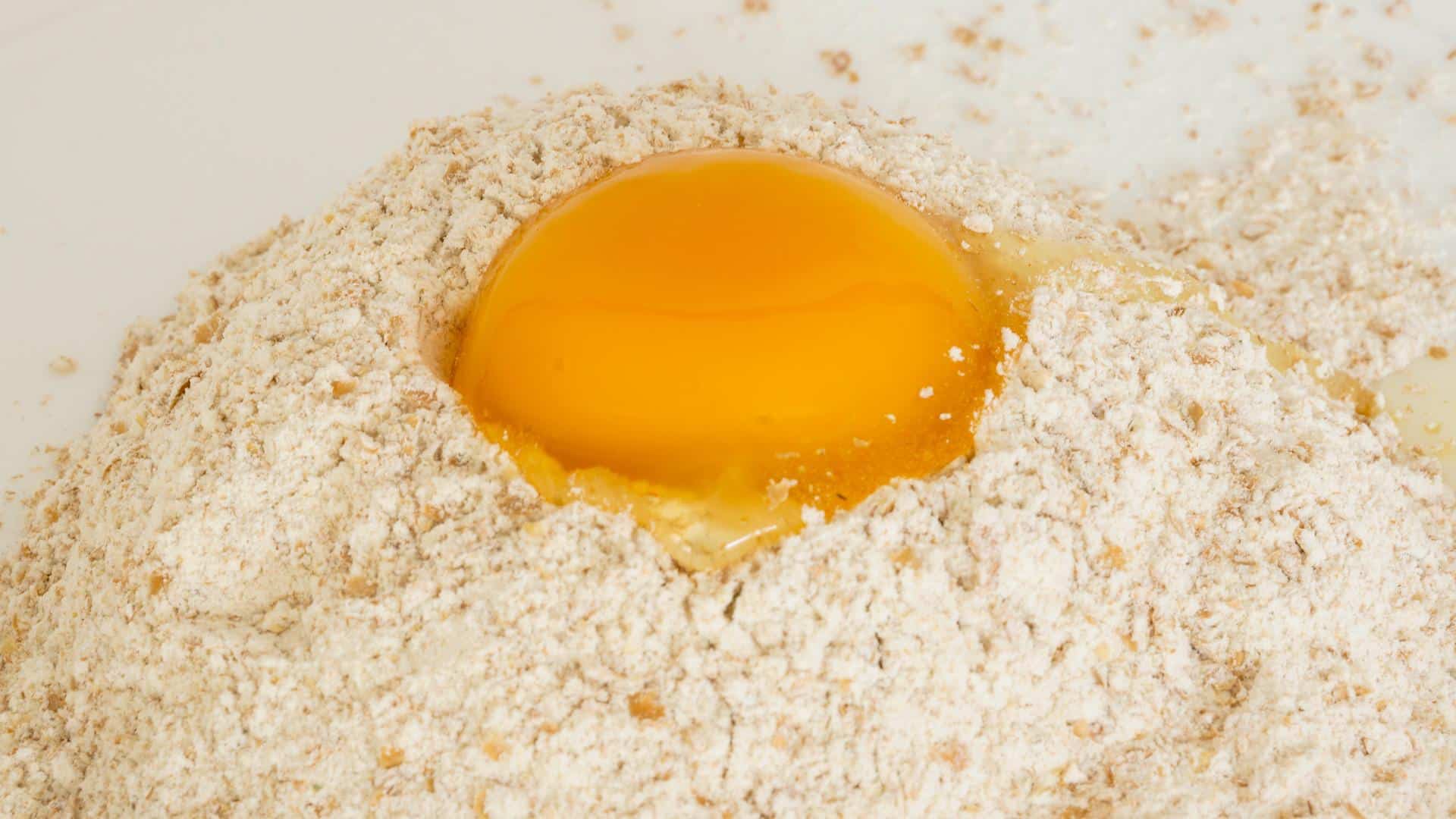 Several flours can serve as a nutritious and tasty substitute for wheat flour or whole wheat flour. Choose them if you're simply sick of wheat flour or if you're intolerant to it (both are probably the same things).
Here is a List of Wheat Flour Substitute For Baking
1. Amaranth Flour
Amaranth is derived from the Greek term amaranthine, which means "undying" or "unfading." It was employed in the pre-Columbian Aztec civilization and is still used today to make pasta and bread. Because amaranth flour does not contain gluten, it must be combined with 3 to 4 parts other grain flour when used as a substitute for wheat flour in baking cakes and yeast bread. Amaranth flour contains a lot of protein and fibre, as well as calcium, phosphate, iron, potassium, and vitamins A and C. To keep the fatty acids from getting rancid, store this flour in firmly sealed glass jars in the refrigerator.
2. Arrowroot Flour
Arrowroot, being a starch, is low in protein but high in carbs. In terms of nutrition, it is, therefore, less nutritious than wheat flour. It doesn't mix well with cheese, resulting in a slimy concoction. Gluten-free arrowroot flour is high in soluble and insoluble fibres and is ideal for baking healthy biscuits, cakes, bagels and bread, pancakes, and cereals that are readily digestible and hence suitable for young children. As a result, it is an excellent substitute for wheat flour.
3. Xanthan Gum
Xanthan gum is a common additive found in baking. It's a complex polysaccharide produced by fermenting corn sugar. It has properties that are beneficial to baked goods, acting as a binder, thickener, emulsifier, and bonding agent. While xanthan gum is an integral ingredient in many baking recipes, there are many reasons to avoid it in your baking.
4. Cassava Flour
There are several reasons to try cassava flour as a wheat-flour substitute for baking. It's a gluten-free flour that comes from the cassava plant, which is widely grown in Africa, Asia, and South America. Cassava is a starchy root vegetable, and it's rich in carbohydrates. It's also paleo, vegan, and grain-free. Cassava flour is a good substitute for baking because it has a similar taste and texture as wheat flour without any of the toxins.
5. Barley Flour (with Gluten)
Nutty-flavoured barley contains just the proper amount of fibre to get a sluggish digestive system moving and in sync with the ideal metabolism that your body requires. Barley flour is excellent for baking bread, but you may need to add some other grain flour with more gluten to make it appear like bread. It is also useful in various soups and stews. In postmenopausal women, barley, and barley flour help to reduce cardiovascular disease.
6. Buckwheat Flour
Buckwheat and buckwheat flour products boost the number of friendly bacteria in your gut, enhancing your immune system. If you're looking for a wheat flour alternative, waffles are a terrific option. There are also numerous buckwheat pancake recipes. Buckwheat flour can also be used to make pasta. French galettes made of buckwheat are also extremely tasty dishes.
7. Corn Flour
Another gluten-free thickening ingredient is cornflour or cornstarch, which is used to prepare soups or a light batter for coating fish and meats. It has twice as much thickening capacity. If making bread with corn flour, it must be used with other grain flours that contain gluten, unless you want to exclude gluten entirely. It is used in the preparation of cornbread, muffins, polenta, and tortillas.
8. Coconut Flour
Coconut flour, which is also gluten-free, has five times the fibre of brown rice flour. Coconut flour contains antiviral, antibacterial, and antifungal lipids. Many individuals like the flavour coconut flour lend to muffins, pancakes, and pound cakes cooked with it over traditional whole grain flours. To bake with coconut flour, you may need to use twice as many eggs (according to a source, 8 eggs per cup). It is also a flavorful thickening agent used in soups, stews, gravies, and casseroles. Coconut flour has a lengthy shelf life in the refrigerator, lasting up to a year.
9. Millet Flour
Millet flour is another gluten-free flour option. It has been utilized for thousands of years in India and Africa, and their people have long known how to cook millet. Millet flour provides numerous health benefits since it contains vitamin B complex and minerals such as iron, magnesium, potassium, and phosphorus. It is easily digestible due to its high fibre value. Because millet flour deteriorates quickly if not stored properly, it's preferable to grind it right before using it. People have created millet waffles, millet pita, and millet bread that are all excellent enough to be award-winning dishes.
10. Oat Flour
"The oat is the Horatio Alger of grains, progressing from weed to nutritious food, if not from rags to riches."
-stated Waverley Root, a writer, and journalist. Meals, breakfast, and other foods produced with oat flour are extremely fibre, neutralizing some toxic bile acids. They make you feel full quickly and are ideal for individuals looking to reduce weight. Because they are excellent diuretics and laxatives, oatmeal is an excellent breakfast choice. Oat flour is also used to make delicious cookies and bread.
11. Brown Rice Flour
Brown rice flour is another gluten-free wheat replacement that will not harm your health. The consumption of unpolished brown rice has been linked to a lower rate of cardiovascular disease in Japan. A natural chemical present in brown rice tissue inhibits angiotensin II, an endocrine protein or peptide that causes blood vessels to constrict, raising blood pressure. Polished white rice is essentially 'worn-out rice,' as this tissue is abraded during the polishing process and this particular compound is depleted, rendering worn-out rice flour useless. Brown rice flour is also incredibly fibrous, high in vitamin B, gluten-free, and creates fantastic dense cakes and can also be used in pound cake recipes.
12. Fermented Soy Flour
Fermented soy is said to be healthier than unfermented soy. Soybeans, like all legumes, contain some phytate (phytic acid) in their natural form, which benefits the plant's immune system by aiding in the battle against radiation, dangerous bacteria, fungi, and viruses. This is essentially an anti-nutrient for the human body and can create a lot of problems even if we aren't aware of it. Unfermented soy flour can cause digestive difficulties, weaken the immune system, allergies, male and female reproductive problems, heart disease, cancer, impair thyroid hormone production, diminish libido, and is especially harmful to the elderly. Fermented-soy items that are both tasty and nutritious, such as soy sauce, tofu, miso, miso soup, gochujang, and tempeh, are especially excellent for menopausal women. Fermented soy flour is a wonderful wheat substitute because it is gluten-free and provides twice the health advantages of wheat flour.
13. Spelt Flour (with gluten)
Triticum spelt, which is native to Iran and Central Europe and has a low gluten concentration, can also be used as a wheat flour alternative. This fibrous flour, which contains a lot of copper, niacin, and protein, helps lower LDL cholesterol by getting rid of bile acids in your stomach. The spelt's strong hull allows it to climb the flight of nutrient steps. If you're looking for pasta, you can find it at many organic supermarkets. It also makes a tasty cereal, granola, and blini.
14. Tapioca Flour
Tapioca flour, which is made from the starch of the cassava plant, can be used to make a variety of meals such as casabe, a flatbread originally eaten by the Arawak people of the West Indies and now popular throughout the Caribbean. It is still manufactured in Venezuela and by Native American ethnic groups. Tapioca and tapioca flour are still popular in the West Indies, India, and Southeast Asia, and their products are exported worldwide.
Tapioca cannot be eaten raw since the plant contains cyanide to protect itself from animals. Much of the cyanide is washed away throughout the soaking, fermenting, and boiling processes, but some remains if the procedure is done incorrectly. Although tapioca flour is gluten-free, its nutritional value isn't particularly high. It contains no protein and is high in starch. It is best used as a thickening agent and may be used to rectify a sauce if you are pressed for time immediately before serving. Because it is flavourless, it thickens rapidly and combines well with milk, vanilla tastes, and sugar. Diabetics, on the other hand, should avoid tapioca flour since it contains carbohydrate, which usually converts to glucose.
15. Teff Flour
Gluten-free teff, which originated in Ethiopia, is a versatile grain that may be used in baked goods as well as a thickening ingredient in soups, gravies, stews, and puddings. Teff flour contains a lot of calcium as well as minerals like aluminum, boron, phosphorus, magnesium, copper, zinc, iron, and thiamine. Teff flour can be used to make pancakes and cookies by combining it with another whole grain flour. It is high in amino acids, which help you live a long life.
16. Sorghum Flour
Gluten-free sorghum flour is another excellent option for wheat flour in fermented and non-fermented flatbreads. It is native to the tropical and subtropical regions of the earth, as well as the Southwest Pacific and Australasia. Sorghum flour can be used to make a variety of baked goods such as applesauce oatmeal muffins, cranberry bread, peanut butter cookies, and ginger snaps. Sorghum beer is also manufactured from sorghum grain. Sorghum flour contains antioxidants, as well as chemicals, known as policosanols, which lower LDL cholesterol levels, making it very advantageous to diabetics.
17. Rye Flour (with gluten)
Rye flour is not gluten-free, however, it contains less gluten than wheat flour and can be used to make a very strongly flavoured and dark bread, which is popular in Russia and Poland. Schwarzbrot, which is produced from rye flour, is a popular snack in Germany. Rye flour is a good source of calcium, iron, and zinc. It also has a significant amount of vitamin B. It contains fructans, a form of fructose that gives rye its slightly sugary flavour, as well as short-chain fatty acids that boost immune system activity. This flour is used to produce blennies, muffins, scones, and pancakes, among other things.
Here We've Listed Some Recipes Where Wheat Flour is Used
Whole Wheat Strawberry Shortcakes
Nothing says spring like a freshly picked strawberry shortcake. It's perfect. Strawberry shortcake, one of America's most beloved and enduring desserts, is made with whole wheat flour, maple syrup, fresh berries, and whipped cream.
These soft, sparkly cookies pair perfectly with cinnamon French toast drenched in maple syrup. Bigger is definitely better when it comes to these cookies! French toast is a dish made of sliced bread that has been soaked in beaten eggs and typically milk before being pan-fried. You can make bread with white whole wheat flour instead of any other flour, and you will not be disappointed!
Honey Whole Wheat Pan Rolls
These rolls will impress your guests with their pleasant wheat flavour and honey glaze. You'll come home with an empty pan every time you take them to potluck dinners. These soft and hearty whole wheat dinner rolls are sweetened with honey and made with 100 percent whole wheat flour.
Every bite of this decadent apple pie is bursting with homemade flavour. This snack goes well with coffee or as an after-dinner treat. Granny smith apples, cinnamon, egg, flour, and sugar combine to make this delectable dessert. Using wheat flour will give you an incredible taste and a homey feel.
You and your kids would spend a fortune on honey graham crackers if you ate them like that. So here's how to make a less processed—and less expensive—homemade version. These are fantastic, but they don't last long. You'll need whole wheat flour, brown sugar, butter, cinnamon, and baking soda to make it. So, start making these nutritious Grahams for your family and friends.
Can Wheat Flour be Baked?
It has a lighter colour and a softer flavour, but it still provides all of the whole grain benefits because the bran, germ, and endosperm are all preserved. As a result, white whole wheat flour is a wonderful component for whole-grain baking, including bread, pastries, and everything in between.
What is the Difference Between Whole Wheat Flour and All-Purpose Flour?
Whole wheat flours are stronger in protein than all-purpose flours because they contain bran and germ. Despite its high protein content, the inclusion of bran and germ makes whole wheat flour more difficult to produce as much gluten formation and elasticity as all-purpose flour or bread flour.
What are the Advantages of Wheat Flour?
High in fibre and nutrients – Whole wheat flour is high in fibre, vitamins, magnesium, zinc, and protein. Zinc is abundant in whole wheat. It also contains a lot of Vitamin B. It is high in minerals such as zinc, iron, magnesium, and manganese.
What's the Distinction Between Whole Wheat Flour and Wheat Flour?
The entire grain, including the fibrous husk, bran, and endosperm, is found in whole wheat. Regular wheat, on the other hand, is devoid of nutrient-dense husk and bran. anti-oxidants, vitamins, minerals, and fibre.
The fibre content is one of the primary distinctions between whole wheat and white flour. Whole wheat flour contains the same amount of fibre as wheat, whereas white flour has had most of the fibre removed during processing.
Conclusion
A touch of the creative and culinary, a slew of tingling taste buds, and the desire to transform an unhealthy lifestyle are all it takes to whip up a tasty dish, which you'll have in no time. It will not be a dish that ranks high on the list of the routine and boring!
We hope that you have found this article helpful, and now you got an idea of what else you can use as a substitute for wheat flour. So, Eat Up!