Barley has been an important ingredient in everyday cuisine since ancient times. It's one of the most well-known grains for excellent-tasting soups and beer fermentation. Barley can also be cooked and eaten as a grain, similar to rice, or added to stews or bread.
As a foodie or cooking enthusiast, you're probably already familiar with Barley, as it is one of the most regularly used components in recipes like stews, bread, and soups. However, you should also know that Barley contains some gluten and is not suitable for people with gluten-related dietary concerns.
If you're trying to avoid gluten content in your meals, then the gluten-free substitutes for Barley that we have outlined in this article should be of interest to you. Also, pay attention to appropriate substitution methods and amounts so that you can be guaranteed the best results in your recipes.
Barley Nutrition Facts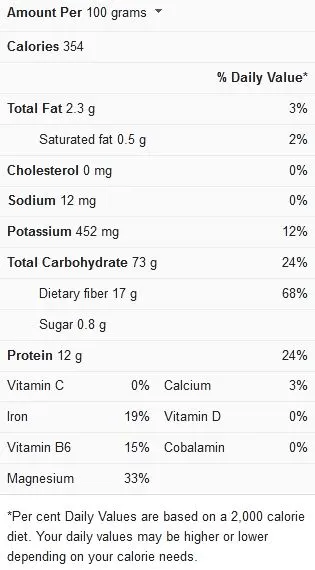 What is Barley?
Barley, one of the most popular grass family members, is an important cereal grain farmed in temperate areas worldwide. It was one of the first cereals to be farmed, dating back 10,000 years in Eurasia. Barley has been utilized as animal feed, a fermentable material source for beer and other distillable beverage liquids, and as a constituent of a range of health-improving foods.
Barley is often sold in two forms: the hulled and pearled forms. Hulled Barley is processed minimally to eliminate the inedible protective coating, leaving the bran and germ intact. On the other hand, the hull and bran are typically missing from pearled Barley.
B vitamins, such as niacin, thiamin, and pyridoxine, are characteristically abundant in Barley. It also includes beta-glucans, a type of fiber that scientists have linked to various health advantages.
Barley is commonly used in soups, stews, and barley bread in several cultures. Traditionally and historically of processing, barley grains can also typically be converted into malt.
Uses of Barley in Recipes
Barley is a popular food item that contains a lot of fiber, particularly beta-glucan, which can help lower cholesterol and blood sugar levels. It has also been proven to help with weight loss and digestion. Hulled, whole-grain Barley is more nutritious than pearled, refined Barley. In many diets, Barley may be used in place of any whole grain, and you'll find that it's simple to incorporate into recipes.
Below is a list of recipes in which Barley is commonly used:
Mushroom barley
Nutty barley bake
Pearl barley soup
Vegetable barley Soup
Warm broccoli and barley pilaf
Chicken barley soup
Barley Hoppin' John
Barley risotto primavera
Pot barley
Graubünden barley soup
Barley khichdi
Barley Pulau
Barley pilaf
Gluten-free Substitutes for Barley
When it comes to nutrition facts about Barley, there are most likely thousands of health benefits to mention. Barley'sIn particular, Barley's fiber content helps reduce the incidence of many diseases such as colon cancer, type 2 diabetes, and coronary heart disease.
Barley, despite this plethora of health advantages, is not gluten-free. It has a gluten content of between 5 and 8 percent, which is why celiac disease patients must seek a gluten-free barley substitute.
Thankfully, Barley lacks gluten-free substitutes, and there are many to choose from. We have described some of them below:

Oats are a great, gluten-free option to replace Barley in some recipes, though some oat varieties may be combined with wheat. Because oats appear to be more versatile than Barley, you can use them with cereal in various recipes, such as soups. Cookies, brownies, and granola bars are just a few of the healthful sweets you can make with them.
In addition to their versatility, oats are a good source of vitamin B6. They also serve as hormone monitors, assisting in overcoming the symptoms of premenstrual dysphoric disorder, such as bloating and mood swings. However, because oats are high in fat, they may not last as long as other grains.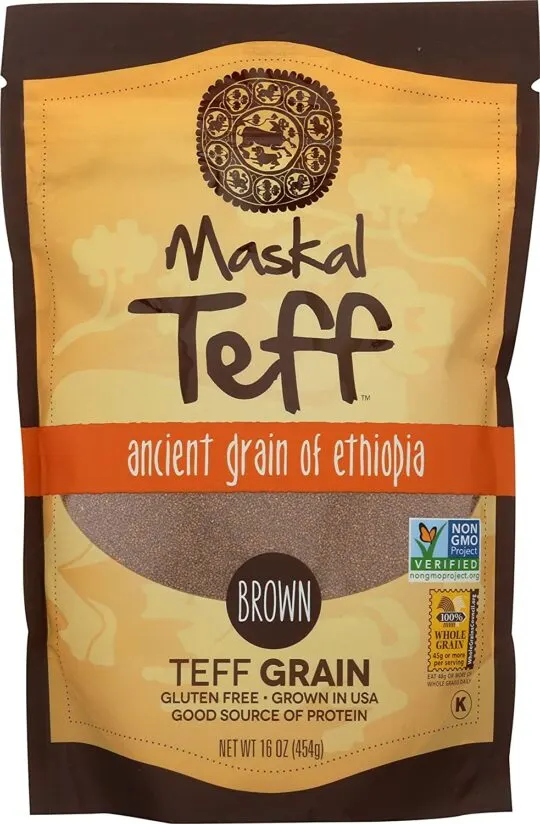 Teff is another flaked barley alternative worth considering for gluten-free requirements. It comes in various colors and sizes, giving your recipes versatility and variety. Teff can
function as a main dish or a side dish in the same manner that it barely does in most dishes. It also goes well when sprinkled on muffins, porridge, steamed vegetables, and soups.
Teff is a gluten-free meal option, but still, several people have devised a way to turn teff into flour to possess a wider range of properties for various uses. This permits people on gluten-free diets to eat the grain and its derivatives in foods like bread and pasta.
Frequently Asked Questions (FAQs)
Is quinoa or Barley healthier?
Barley has 193 percent more calories than quinoa, with 352 calories per 100 grams compared to 120 for quinoa. Barley has less protein, more carbohydrates, and less fat per calorie than quinoa in macronutrient ratios. These features make quinoa considerably healthier than Barley.
Can I substitute couscous for Barley?
Couscous, rice, lentils, and chickpeas will all work in place of pearl barley; it all depends on the impact you want to achieve in your recipe. Pearl barley is typically used to thicken and add texture to soups and stews; therefore, any ingredient that performs the same function can be used in its place.
Can you substitute Barley for rice?
You can substitute hulled Barley for whole grains like oats, rice, buckwheat, or quinoa.
Conclusion
Barley is a nutritious grain in general, albeit it does contain gluten. If you have celiac disease or any other health concern that makes gluten a no-no in your diet, you should stick to gluten-free barley substitutes for your everyday meals.
The substitute options we have outlined in this article have flavors and textures comparable to Barley. They also work well into an incredible variety of dishes apart from providing immense nutritious value for your health. You can choose one based on your preference and enjoy your cereal-based recipes as you wish.