If you're searching for a quick, filling, and healthy breakfast, spinach, and eggs are a great choice, one you should definitely explore. This recipe can be customized in a multitude of ways, and it comes together in a matter of minutes. Therefore, this recipe makes for a perfect solo meal or a meal for the entire family.
If you're thinking, "I definitely want to try this out," then keep on reading. We have quite a number of tips assembled in this article to help you sail through the cooking process and arrive at absolutely tasty results.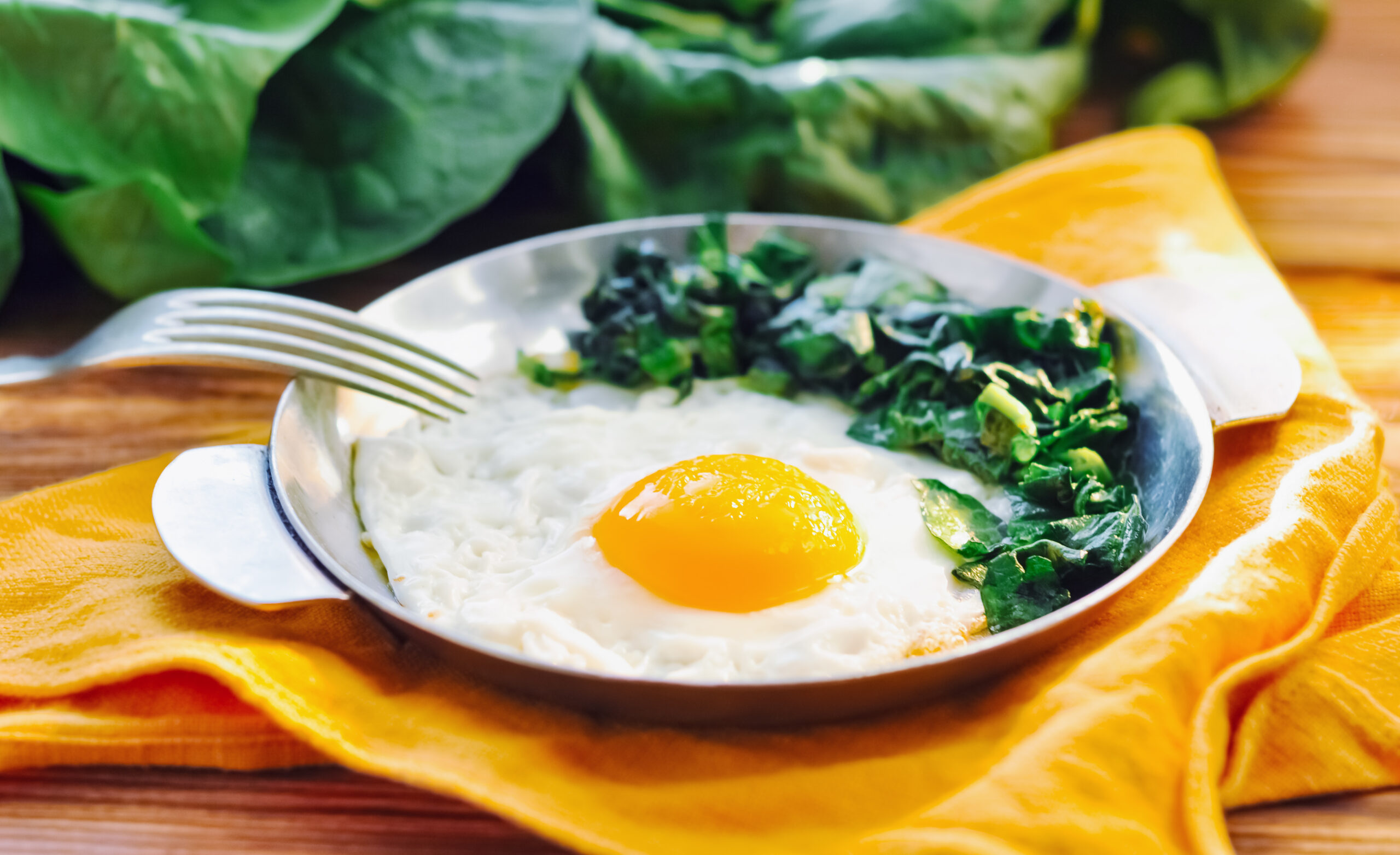 Eggs Nutrition Facts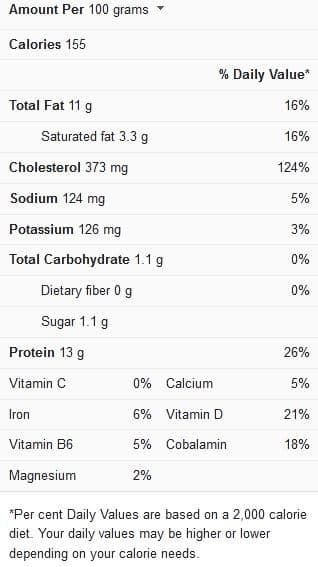 Tips for Cooking Spinach with Eggs
Cooking spinach with eggs delivers a healthy and filling meal onto your plate, provided the cooking is done right. When cooking this recipe, you'll be needing some really helpful tips:
When cooking with frozen spinach leaves – If you're using frozen spinach, simply thaw it in the microwave oven or under warm running water; afterward, drain the leaves thoroughly. Frozen spinach holds a lot of water, so if you don't drain it correctly, your meals will be waterlogged. Slightly chop the frozen spinach. After the eggs have been scrambled, add the frozen spinach and cook through, then serve the meal right away.
The ingredients you'll need – Onions, spinach, and eggs are the major components in this simple spinach and eggs meal. Olive oil, salt, and pepper are also required. Some people also add cumin, so if you like cumin's flavor, you might want to give it a try. When adding salt and pepper, just include a pinch of cumin if you choose to cook your meal with it.
When making this nutritious and delicious recipe, lemon is also a terrific ingredient you may also want to include.
Some recipe variations to try – You don't necessarily have to stick to this or any other recipe word for word; there are some variations you might be interested in exploring:
If you prefer, or if you don't have any fresh baby spinach leaves on hand, you can use frozen chopped spinach instead.
Other greens can be used in this recipe. Although chopped kale or mustard greens are wonderful, they have a strong flavor.
This recipe might potentially be spiced up with various herbs. Fresh basil and chopped parsley would be excellent additions.
Spinach cooked with eggs would also be delicious with some Pepper Jack, grated or shredded Colby, or provolone cheese, so feel free to explore
If you're working with a small pan – Put the spinach in batches if your pan isn't big enough. Place the first batch in the pan, cover, and cook for 5 minutes to allow the spinach leaves to wilt. Then, if necessary, uncover and add the second batch, repeating until there is no more spinach.
To whisk the eggs or not – Some spinach and egg recipes don't require you to whisk the eggs before adding them to the pan, especially if you like to keep the yolks somewhat runny and dip bread directly into the center.
If desired, you could also whisk the eggs first and then pour over the cooked spinach. If you try this version, be careful not to overcook the eggs. When the eggs are still a little loose, remove the pan from the heat after 2-3 minutes.
Cooking Spinach with Eggs
The process of cooking spinach with eggs is an easy one. You'll be needing the following ingredients:
Spinach leaves
Eggs
Freshly ground pepper and salt for seasoning
After you've assembled the ingredients, then you can start cooking following these easy steps:
Chop the baby spinach leaves coarsely.
In a large, heavy skillet, heat the olive oil and sauté the onion and garlic, constantly turning, until crisp-tender, about 5 minutes.
In the same skillet, add the chopped spinach and simmer, frequently turning, until the spinach is soft, about 5 to 7 minutes. Make sure the water leached out of the spinach has drained before serving.
Mix the heavy cream, eggs, salt, pepper, and thyme in a medium mixing bowl until frothy.
Cook and stir the egg mixture in the skillet for another 4 to 5 minutes, or until the eggs scramble with the spinach. Serve with a sprinkling of cheese.
 

View this post on Instagram

 

Cooking Time for Spinach with Eggs
When cooking spinach with eggs, follow these timing guidelines in the table below for the best results:
| | |
| --- | --- |
| Cooking procedure | Cooking time |
| Cooking spinach with eggs | 6 to 10 minutes |
Print
Spinach and Eggs Scramble (2 Servings)
---
2 tablespoons

of olive oil

½

medium onion, sliced and separated into rings

½ teaspoon

of Diamond Crystal kosher salt, include a little extra for the onions

¼ teaspoon

of black pepper, divided

4

large eggs

2 tablespoons

of grated Parmesan (

1 oz

)

2 cups

of fresh baby spinach leaves (about

2 oz

)

¼ teaspoon

of red pepper flakes
---
Instructions
For 2 minutes over medium-high heat, heat a very big (12-14 inch) nonstick skillet. Pour in the olive oil.
Put in the sliced onions. Using a bit of Kosher salt and a pinch of black pepper, season the onion slices. Cook, making sure to stir periodically, for about 5 minutes, or until golden. Reduce the heat to a medium setting.
In a medium bowl, whisk together the eggs, ½ teaspoon of Kosher salt, a pinch of black pepper, and 2 tablespoons of Parmesan cheese while the onion is frying. Set this aside.
Add the spinach leaves to the skillet when the onions are golden brown. Cook, stirring constantly, for about 1 minute, or until the spinach begins to wilt.
Fill the skillet with the egg mixture. Cook them over medium heat, ensure to move them around with a rubber spatula until they are set to your preference. Red pepper flakes can also be added as a finishing touch. Serve right away and enjoy.
This recipe makes for a delicious and healthy meal, and you can enjoy it as desired with your family. The entire recipe can be made in a total of 20 minutes, including a prep time of 10 minutes and a cook time of 10 minutes.
If you would like more ways to cook your spinach with eggs, then try watching this video recipe.