Breakfast egg muffins are basically egg cups (or small frittatas, if you want a fancy name tag) that have been stuffed with whatever fresh veggies, meat, and/or cheese-based ingredients (it all depends on your preferences) and then baked in an oven. The results of this culinary masterpiece taste delicious on their own and can also be included as part of a more extensive meal spread.
This article will teach you how best to make egg muffins to achieve desirable results. We have also provided some helpful tips to get you through the cooking process with ease.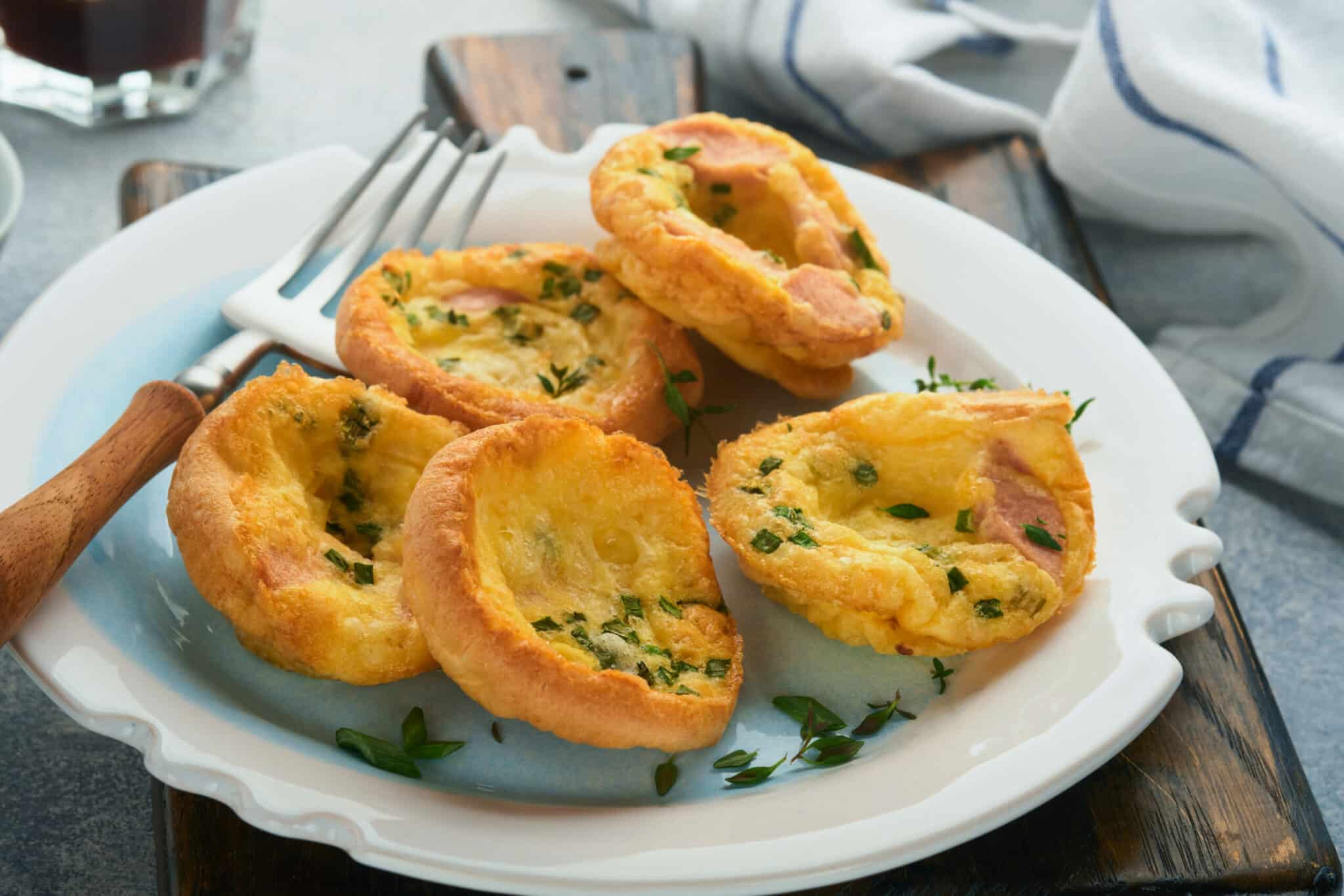 Egg Nutrition Facts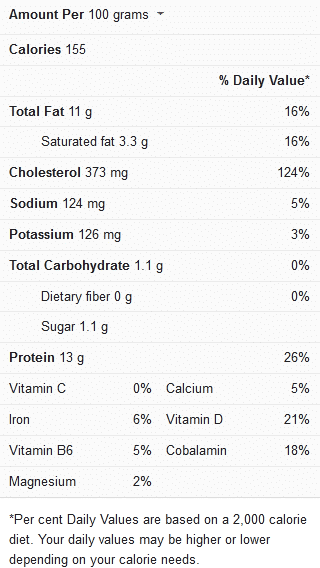 Tips for Cooking Egg Muffins
When cooking egg muffin recipes, we advise that you keep the following helpful tips in mind to get the best possible results:
Ingredient suggestions – You could experiment with any of the following ingredients when customizing this egg muffin recipe and make it your own:
Vegetables: Fresh veggies such as green and red bell peppers, spinach, and cherry tomatoes are some suggestions that can be included in this recipe if you want it to be substantial and healthy. Starting your day with a serving of vegetables will make you feel amazing, and if you want to pack them for an outdoor lunch, the vegetables will make them a more full meal.
Spices and herbs: Because egg-white-heavy recipes might be bland, you'll want to add many herbs and spices to spice them up. Dried oregano, dried basil, salt, and pepper are some of the pantry essentials that are fantastic for adding flavor. The combination adds an Italian flavor to the egg muffins while complementing the vegetables and feta.
Cheese: This is an extra optional ingredient to consider. Feta cheese is a good choice, but you may use any cheese.
Ways to prevent sticking – Consider one of the following methods to prevent your egg muffins from sticking to the muffin tin during the cooking process:
Use some nonstick cooking spray: The importance of liberally spraying your muffin tin with a nonstick spray can not be overemphasized. Egg muffins have a tendency to adhere to the pan, so it'll be necessary to apply a thick layer of cooking spray between the muffin pan and the eggs.
Another option is to brush the muffin cups with a bit of melted butter or olive oil if you don't have any non-stick cooking spray available.
Silicone pan: For twice the non-stick effect, consider using a silicone muffin pan and using non-stick spray.
Muffin liners: Muffin liners, as well as parchment paper baking cups, have been reported by some home cooks to help prevent sticking.
 

View this post on Instagram

 

Cooking Time for Egg Muffins
The ideal cooking duration for egg muffin recipes has been described in the table below, so pay close attention:
| | |
| --- | --- |
| Cooking Procedure | Cooking time |
| Cooking egg muffins in the oven at 350 degrees Fahrenheit | 24 to 48 minutes |
Print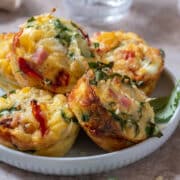 Healthy Breakfast Egg Muffins (12 Servings)
---
1 cup

of lightly packed baby spinach, chopped

¾ cup

of finely diced red bell pepper (about

1

small pepper)

¾ cup

of finely diced green bell pepper (about

1

small pepper)

¾ cup

of quartered cherry tomatoes or grape tomatoes (about

1 cup

of whole tomatoes)

6

large eggs

4

large egg whites

¼ teaspoon

of kosher salt

¼ teaspoon

of dried basil

¼ teaspoon

of dried oregano
A pinch of ground black pepper or cayenne pepper (include this ingredient if you're looking for a bit of kick!)

¼ cup

of crumbled feta cheese plus additional to sprinkle on top
avocado salsa, hot sauce, freshly chopped parsley (optional topping ideas)
---
Instructions
Heat up your oven to 350 degrees Fahrenheit with a rack in its middle. Using a nonstick spray, lightly coat a regular 12-cup muffin tin.
Fill the cups halfway with spinach, green bell pepper, red bell pepper, and tomatoes (these ingredients should make up about two-thirds of the muffin tin cups.
Briskly whisk the eggs, salt, egg whites, oregano, basil, and pepper together in a large mixing bowl or use a big measuring cup that has a spout (this is the better option because the mixture is easier to pour this way) until the mixture is well blended.
Fill each muffin cup with the egg mixture up to three-quarters up the sides. Using a fork, evenly distribute the feta over the cups' tops.
Bake the egg muffins until they are set; this should take about 24 to 28 minutes. Allow them to cool afterward for a few minutes before loosening with a butter knife along the sides of each muffin.
Remove the egg muffins out of the muffin tin and serve them right away, or leave them to cool atop a wire rack and store in the refrigerator or freezer.
This recipe is definitely one you should try out in your kitchen. Aside from the fact that you'll love the results, it's a quick and easy process, and it's tough to get it wrong. All you need to do is follow the cooking instructions in this article for the best results.
If you'd like to see more ideas for egg muffin recipes, then we recommend that you check out this video recipe.
Notes
Refrigerate leftover egg muffins for up to 3 days in an airtight jar or zip top bag, or wrap them individually and freeze them for up to 3 months. Reheat the egg muffins in the microwave until they are quite hot and warmed all the way to the center (you can do this after thawing them or directly from frozen). Ensure that you reheat for about 30 seconds (if defrosting) or 1 minute (if warming from a frozen state), depending on your microwave.
This recipe is extremely adaptable, so feel free to substitute any other chopped vegetable or cooked, chopped meat for the vegetables included in this recipe. We recommend cooking and chilling the veggies first before you add them to the cups if they are quite hard; do this for carrots or sweet potatoes.