Basil is an aromatic culinary herb of the Lamiaceae (or Labiatae) Mint family. There are about 50 to 150 basil species, of which most of the culinary basils are cultivars of O. basilicum, otherwise known as sweet basil. Basil is a very ubiquitous cooking herb found in Italian, Indian, African, American, and Mexican kitchen – everywhere. The leaves are ovate and vary in size depending on the cultivated species.
The Ocimumbasilicum (also known as sweet basil or bush basil), as stated above, is the most common species of basil and is native to the old world tropics (Africa and Asia). Not only is this species of basil a kitchen favorite, but it finds home in the churches and spiritual houses. In India, it is believed to hold divine essence, while in some Greek Orthodox churches, it is used as a constituent of holy water (as it was found growing around Jesus' tomb). In Mexico, sweet basil is used in potions to attract lovers. Also, in Haiti, it is associated with Erzulie, a pagan goddess of love. 
This ancient and indispensable herb is an excellent source of vitamin K and manganese and a good source of calcium, iron, folate, and magnesium. Sweet basils are filled with copper and vitamin A (in the form of carotenoids). Also, basils are rich in fatty acids and omega-3. Chemically, basils have a high concentration of methyl-chavicol (an isomer of anethole), linalool, methyl-cinnamate, geraniol, and methyl-eugenol. These chemicals give the herb its medicinal and nutritious qualities.
Dried basil leaves have a sweet, fragrant smell; hence these leaves are used as principal ingredients in aromatic oils and balms. They taste warm and aromatic, slightly spicy, and best for giving flavor to cooked vegetables, tomato paste products, fish, and many more. The health benefits of basil are limitless. Basils are very instrumental in supporting healthy brains, managing stress and anxiety, managing and treating arthritis, supporting bone health, slowing down the aging process, combating epilepsy, and aiding metabolism, to mention but a few. 
Besides, basil is good for the respiratory system and can treat throat and nose infection and inflammation. Basil tea, made with dried basil, helps recover from health issues like dysentery, nausea, and stomach ache due to gas. Furthermore, basil stimulates the appetite and helps curb flatulence and other related issues. Some more health benefits of basil include: relieving post menstrual syndrome, supporting healthy eyes, preventing cancer, and providing energy.
Dried Basil Nutrition Facts: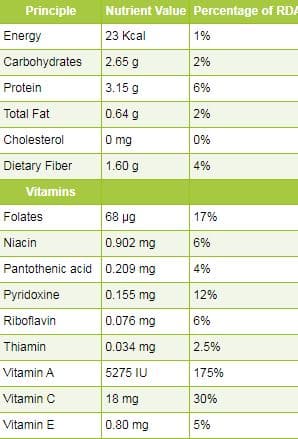 Dried Basil Recipes
Dried basil is the commonly used form of the basil herb because, in this form, the basil preserves better than in any other form. And it allows the basil flavor to combine with the other ingredients. 
Below is a list of recipes that dried basil is used for:
Italian pizza sauce

Tomato and Basil Spaghetti sauce

Tea

Herb stuffed tomatoes

Vegetable scrambled eggs topped with feta

Dominos style garlic breadsticks

Basil lime chicken

Mexican bhel

Lentil soup with asparagus

hummus
Substitute Dried Basil for Fresh
Whether dried or fresh, these basils essentially contain the same chemicals and offer almost the same health value. Fresh basils are a better substitute for dried ones because dried herbs tend to have fewer oils because they are dehydrated. Furthermore, fresh basils give your meal that fresh savory flavor that can only be got from mint green and alive herbs. Also, fresh basil has a more mellow flavor, so you are permitted to fill your plate with its fresh green richness. Below are some explained ways of perfectly substituting dried basil for fresh ones. 
It is worthy of note that dried basil leaves have a more concentrated flavor than fresh basil because, in drying, the quantity and mass of leaves reduce, but not the flavor and potency. Hence, the golden thumb rule is thus: 1 teaspoon dried basil = 1 tablespoon of fresh basil.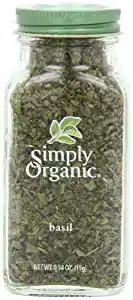 Basil tea is one of the best ways to get the most nutrient from your basil leaves. In any tea variation, whether Lemon Basil Tea, Basil Ginger Lime Tea, or plane Basil Ginger Tea, the fresh leaves can take the stead of dried basil. Makes sure to add your fresh basil just before the tea water boils, do not overcook. You may want to filter out the leave before you consume. 
Whatever the base of your hummus dip (garbanzo beans or tomatoes), fresh basil will add a beautiful green purée feel and look. Substituting dried basil for fresh basil in your hummus enhances the texture of your hummus. Some fresh basil leaves as a topping, and finishing decoration on the hummus adds the dish appeal.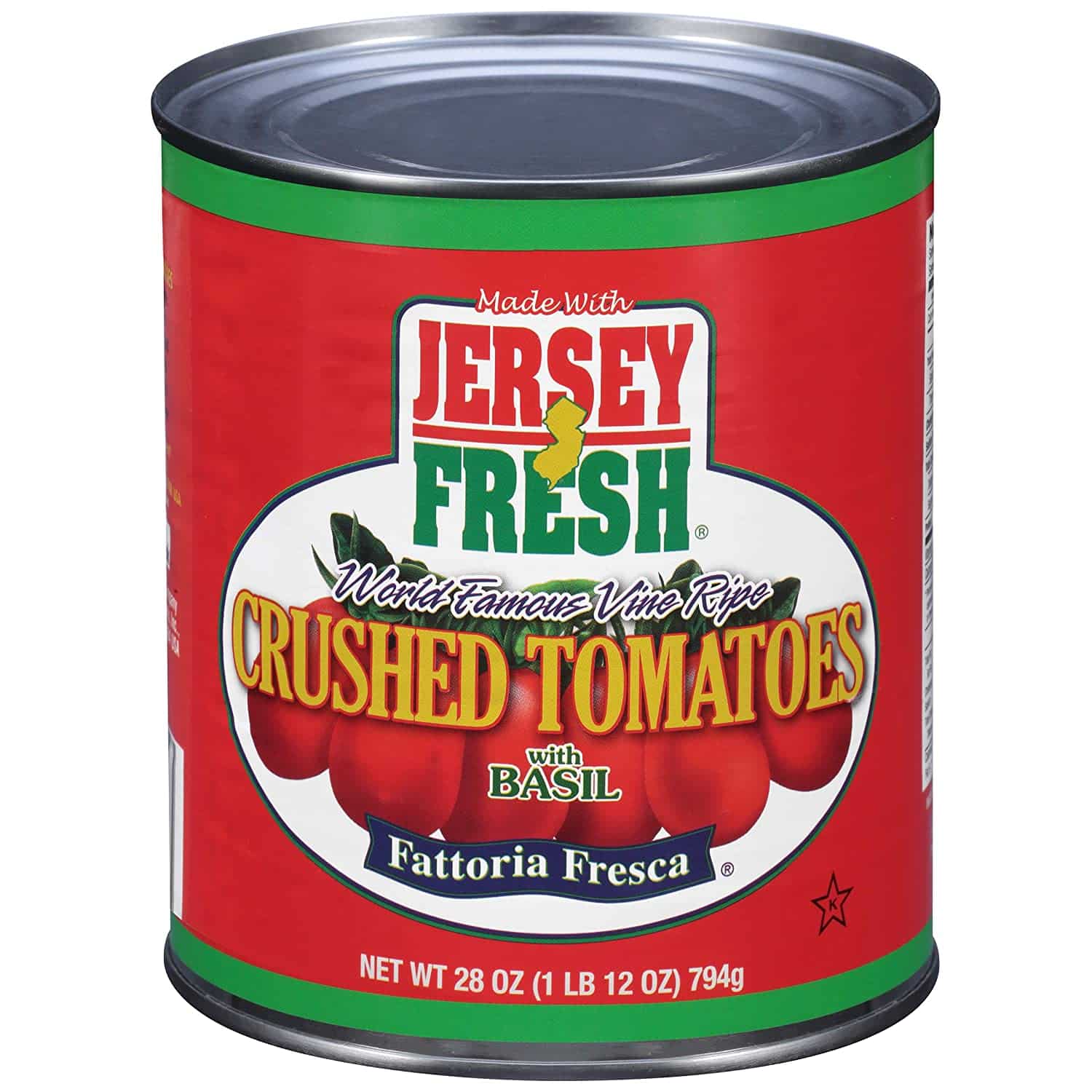 Considering this recipe is a starter, visuals appeal should be a priority. The fresh green color of fresh basil leaves against those tomatoes' bright red will create a more healthy appeal. Also, fresh basil blends perfectly with the taste of the baked tomatoes.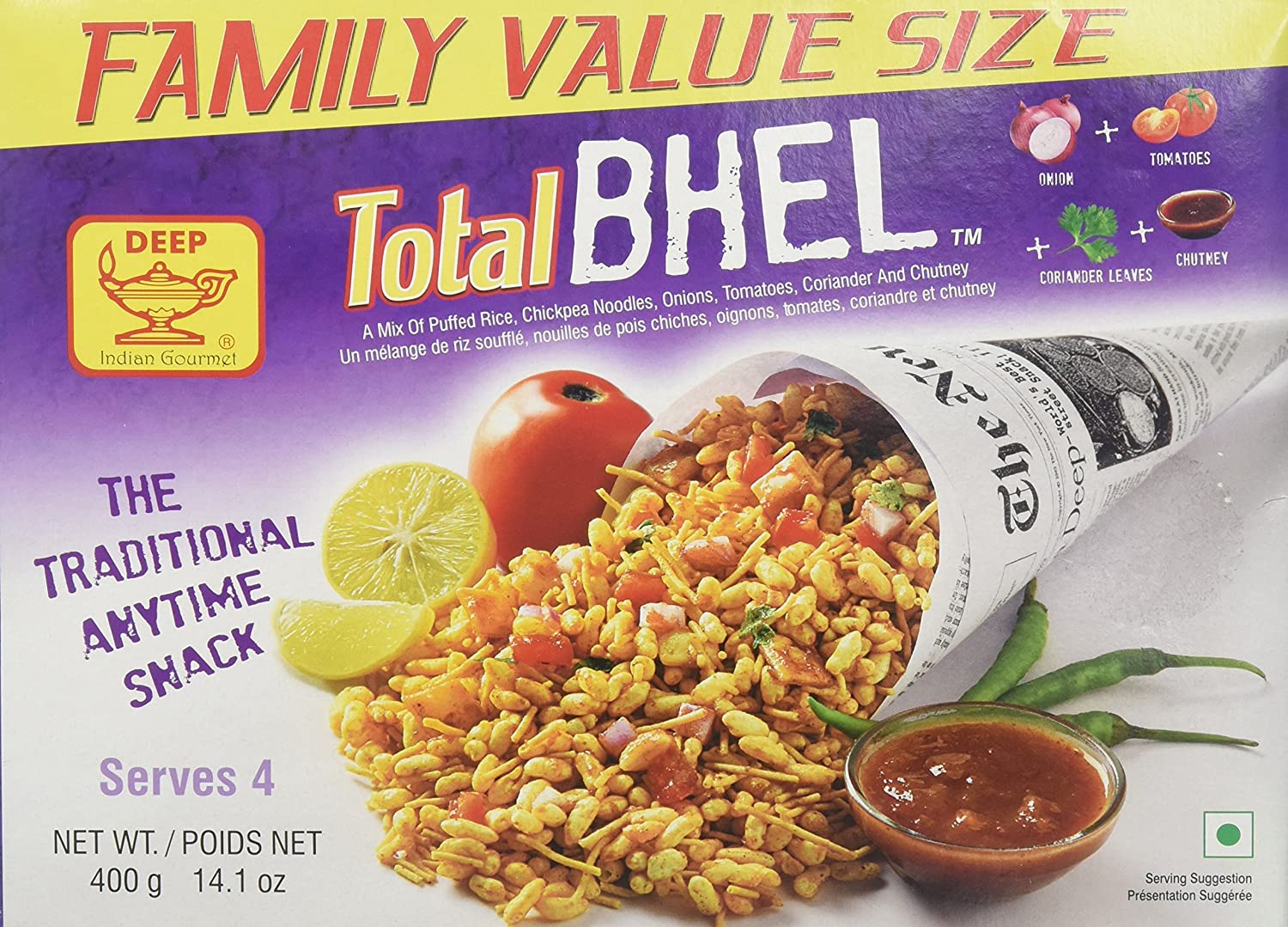 This innovative snack combines components like chunky salsa, crisp tortilla chips, sweet corn, boiled rajma, capsicum, and other crunchy ingredients. The snack is spiced with different herbs that give a burst of flavor when eaten. One constituent herb is dried basil. Fresh basil in the stead of dried ones will add texture and more color to your recipe. Add ½ tbsp. Fresh basil, rather than the stipulated ½ tsp dried basil.
Like all other salads, this is a fast and easy recipe to put together. It is arguably the freshest and tastiest summer dish one could think of. Substituting dried basil for fresh ones in this dish contrasts with the size of this salad's constituents. The fresh basil's green will complement the chopped figs and add a contrast to the melon and Spanish ham.
Read More: Ravioli with Garlic Basil Oil Recipe
Frequently Asked Questions [FAQs]
How much fresh basil equals fresh basil?
As stated above in this article, dried basil contains three times the nutrient level of fresh basil. With his understanding, if you are substituting dried basil for fresh ones, you would want to use three times the required quantity. Likewise, if you are making a recipe originally planned for fresh basil with dried ones, you will have to reduce the quantity and use only one third (1/3). Or use the general thumb rule provided above: 1 tsp dried basil = 1 tbsp fresh basil.
Can I freeze fresh basil?
The underlining issue with fresh herbs is always how to preserve them better. Yes, you can freeze fresh basil leaves, but remember that this is a delicate herb (it hates cold and darkness when cut), so if you freeze for a long time, it may reduce its freshness and eventually reduce its nutritional potency. 
How can I get more flavor from fresh basil?
This is a common dilemma when substituting dried basil for fresh ones. To get the most of your fresh basil, you must first understand the dried/fresh basil ratio of 1:3 to understand how much fresh basil will sufficiently substitute dried basil. That being said, you might want to add your fresh basil at the end of the cooking process. This way, the taste, and fresh basil leaves' nutritional qualities are protected and intact.
Conclusion
Both dried and fresh basils are the same herbs and are, apparently, interchangeable. However, you must understand that: dried basils arise from the need to preserve this very nutritious and medicinal herb; the drying process reduces the mass index of the leaves but not its potency and concentration, and finally, the ratio of dried to fresh basil is 1:3.