Potatoes are delicious and packed with nutrients, so it is no surprise to see them included in the diets of many people. There are numerous ways to prepare potatoes and shredding them is one of those delicious ways. Shredded potatoes are usually grilled or seared in a pan until they achieve a golden brown color, the crispy brown shredded potatoes are called hash browns.
Not everybody can boast about being able to cook crispy brown hash browns, and if you fall into the category of people that can't, well you have come to the right place because, in this article, I will be giving you tips to turn that soggy hash browns into the most crispy and beautifully colored hash browns.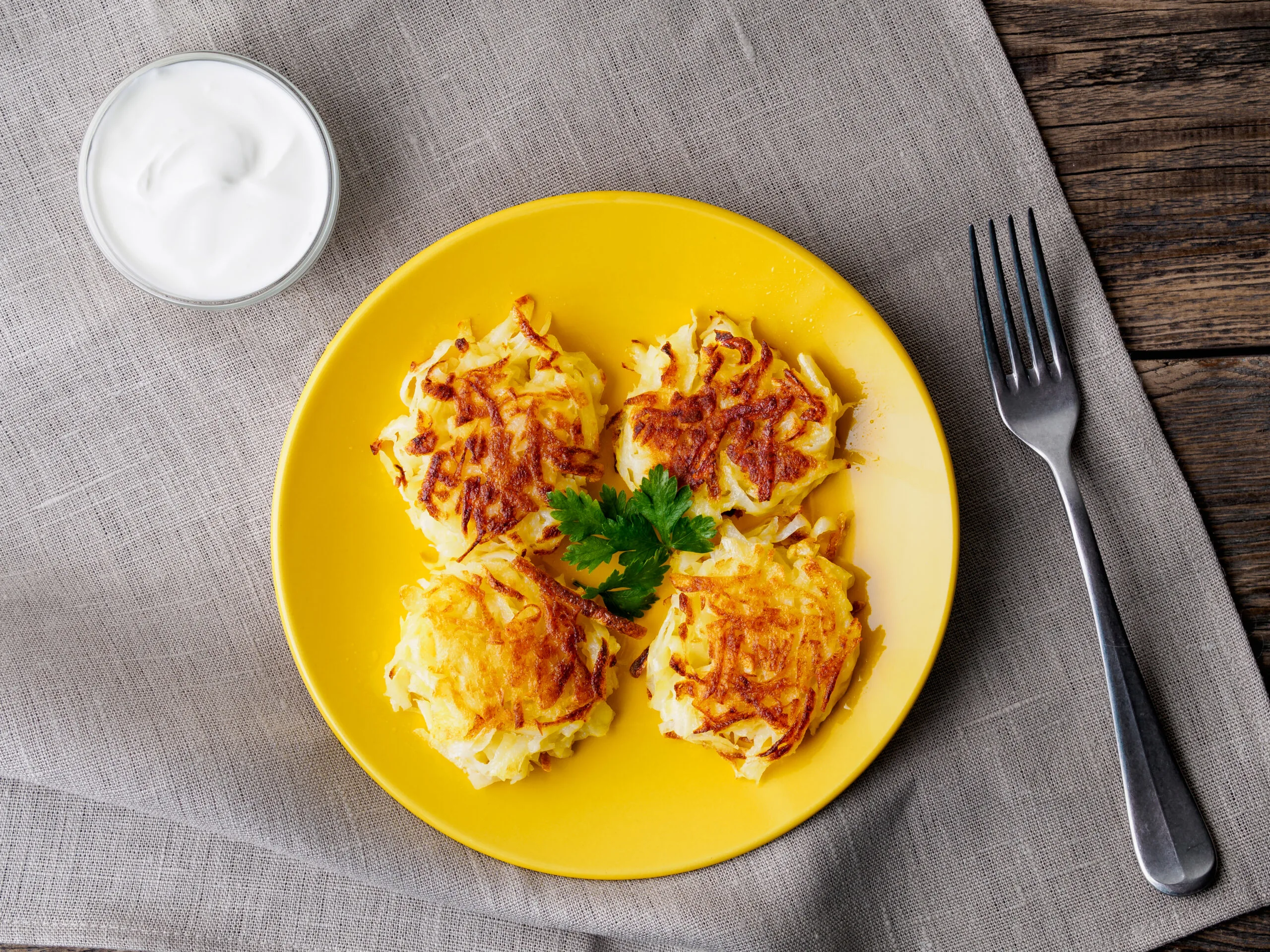 Guidelines to Cook Hash Browns
If you still struggling with cooking hash browns, then keep reading this article because I have listed some guidelines to cook the perfect shredded hash browns. These tips are not limited to homemade hash browns, because you can also do this for store-bought hash browns.
Shred your potatoes – hash browns are always shredded, so before you can proceed to make the most delicious and crispy hash browns, you must have a grater or a food processor with a special blade for grating. Wash the potatoes and peel off the skin with a potato peeler before you proceed to shred them.
Soak shredded potatoes in water – immediately after you shred your potatoes, it is very important to soak them in cold water. Why you need to soak them in cold water is to stop the oxidation process that occurs with potatoes, if you leave them out in the open, they will become visibly darker, and we all can agree that this would be unpleasant. Another reason for soaking the shredded potatoes in water is to remove excess starch from them, if there is too much starch in the potatoes, you would get a mushy or soggy result.
Always dry out the potatoes – after soaking the potato shreds in water, you should take it out and completely strain out all the water. For a better result, use a cheesecloth, or a table cloth to gather the potatoes, next thing is to wrap them up and give them a good squeeze.
Be generous with the oil – some home cooks tend to use small quantities of oil or butter, but you should be doing the opposite. The oil gives the hash browns its unique color, it also helps the hash browns come off the surface of the pan or grill easier.
Get the temperature right – just like cooking most foods, it is important to know the temperature that works best for your meal. With hash browns, you don't want to go too high or too low, so I prefer to keep my grill at 375°, that is the sweet spot that always gets the job done.
Seasoning is key – when you get your hash browns on the pan, you need to season them, because potatoes are usually bland, and store-bought hash browns are also unflavored, so you need to be doing the seasoning by yourself if you want a delicious meal. There is no rule to seasoning hash browns, so you can season with your favorite seasons, I use garlic powder, salt, black pepper, and some paprika.
Use a weight – after your hash browns are on the grill, spread them out with a spatula and place a weight on them, if you do not have one, you can firmly press down on them for a couple of minutes before letting go. What this does is help the hash browns come out flat and together in one piece.
Do not touch the hash browns – this is the most important part of getting crispy brown hash browns. If you move the potatoes around in the pan, they will come out soggy or mushy, so the best thing to do would be to leave them to cook for a couple of minutes without touching them, you would know they are ready to be flipped when the edges get a beautiful golden brown color.
Add some cheese – to add some volume to your hash brown, it is important to add some cheese, shredded cheese works best here. Apart from adding volume to your hash browns, it will also act as a binder for them. To melt your cheese, you can sprinkle some water around the hash browns and cover them with a lid, the steam from the droplets of water would be trapped in the lid and cause the cheese to melt faster.
View this post on Instagram

Cooking Time for Hash Browns
| | |
| --- | --- |
| Cooking Method | Cooking Time |
| Cooking hash browns on a grill | 15 to 20 minutes |
| Cooking hash browns on the stove | 12 to 15 minutes |
| Baking hash browns in the oven | 28 minutes |
Print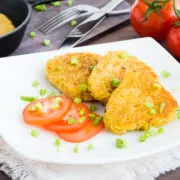 Quickly pan-fried hash browns (1 serving)
---
Instructions
Start by peeling your potato with a potato peeler, then shred the potato with a box grater, be careful with the sharp ends.
Soak the shredded potato in cold water, and mix with your fingers to release more of those starches.
Strain off all the water and place the potato shreds in a bowl lined with a towel or a cheesecloth. Pick up the towel with the potato in it, wrap it up, and give it a good, hard squeeze to get rid of excess water.
In a pan, add some cooking oil and set to medium-high heat, put the potatoes into the pan and spread out with a spatula, leave to fry for 2 minutes on each side.
Turn off the heat and allow the potatoes to cool off, next season with ½ teaspoon each of garlic powder, onion powder, salt, and pepper.
Add in 2 tablespoons of all-purpose flour, and ¼ of grated cheddar cheese and mix properly.
Preheat about 1 to 2 inches of oil in a pan over medium-high heat. The temperature should be 350°F
Scoop up some of the potato mixes and form it into a hash brown or a pattie.
Gently lay the hash brown in the preheated oil and fry for a couple of minutes until it is golden brown, flip over and do the same for the other side. Repeat the process for the remaining patties.
Remove the hash browns from the pan and set them aside on a paper towel to absorb that excess grease.
These hash browns are crispy, colorful, and very delicious, you can easily make these at home even if it was your first time making hash browns. If you would like to see other recipe ideas, kindly check out this video recipe.