Lemonade Recipe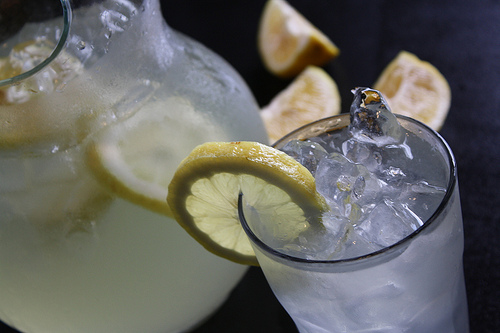 This drink really needs no introduction, it is popular almost everywhere. Lemonade is the perfect summer drink. There is nothing better on these hot summer days than an ice cold glass of lemonade. Best of all, it's very easy to make. It's as simple as lemon juice, water, and sugar. Of course, a lot of ice and a couple lemon slices don't hurt either. Using freshly squeezed lemon juice is almost necessary for that great flavor, and I can't recommend using the bottled lemon juice. If you like this, maybe even give pink lemonade a try. Enjoy.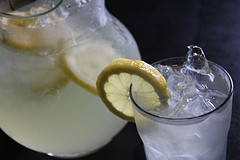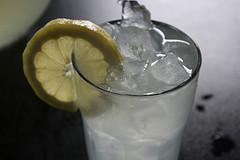 Ingredients:
1 ¾ cups white sugar
8 cups water (divided)
1 ½ cups freshly squeezed lemon juice
Cooking Instructions: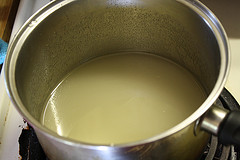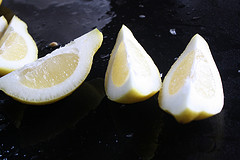 Step 1: In a small saucepan combine sugar and 1 cup of water. Bring to a boil and stir until the sugar has dissolved. Allow the mixture to cool to room temperature, and cover and refrigerate until chilled.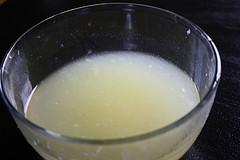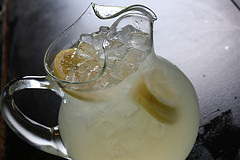 Step 2: Squeeze lemon juice from fresh lemons and remove the seeds from the juice (leaving the pulp). In a pitcher stir together syrup, lemon juice and remaining 7 cups of water. Add ice and lemon slices and serve cold.
(Makes 12 Servings)