Smoky Mac and Cheese Recipe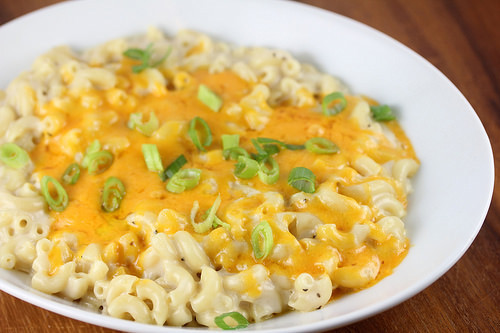 There are a lot of different ways to make homemade macaroni and cheese but the smoky version is always a good option to go with dinner. What exactly makes this mac and cheese smoky you might ask? We are using two different types of cheeses– smoked Gouda and smoked cheddar. Preparing this dish is simple enough and it certainly beats anything that you will find in the store. It starts out with a little flour and butter being cooked in the pan and then milk is added and cooked until thick and bubbly. After that just add some cheese and seasonings, mix it with the pasta and this delicious side-dish is ready. Enjoy.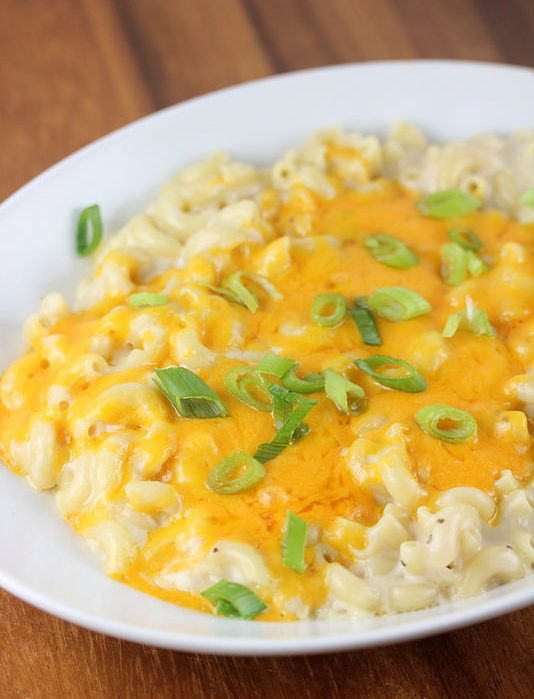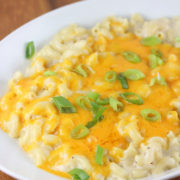 Smoky Mac and Cheese
Ingredients:
1 (8 ounce) package elbow macaroni
4 tablespoons butter
4 tablespoons flour
2 cups milk
½ teaspoon salt
ground black pepper (to taste)
1 cup shredded smoked gouda
1 cup shredded smoke mozzarella
1/2 cup shredded cheddar
green onions (optional)
Directions:
Pre-heat the oven to 400 degrees F. Cook macaroni noodles according to package directions and drain. Set aside.
Step 2: Melt butter in a large saucepan over medium heat. Add flour, salt, and pepper. Use a whisk to stir until well blended. Pour in the milk and cream stirring constantly. Bring to a boil and boil for 2 minutes while stirring. Reduce heat and simmer for 10 minutes while stirring. Add smoked grouda and smoked cheddar, a little at a time and stir in until cheese melts. Remove from heat.
Step 3: Add macaroni noodles to the saucepan and toss to coat with the cheese sauce. Transfer macaroni to a buttered baking dish. Sprinkle with shredded cheddar. Place into the oven and bake for 10 minutes or until the cheese has melted. top with green onions for serving if desired.